Let's explore one of america's most popular national parks
Zion National Park!
~ the narrows, Angles Landing, zion canyon scenic drive, pa'rus trail, riverside walk, canyon overlook trail, kolob canyons, canyon junction bridge, observation point, court of patriarchs, emerald pools, watchman trail, weeping rock, checkerboard mesa, temple of sinawava, the subway and more! 
Come To Zion, Meet Other Singles, and Have Fun!
Dates: October 5-8 , 2023
House Location: Hurricane, Utah (about 30 min into the park)
Hosts: Cheri & Tom
Ages: YSA & MSA Singles
Space is limited to 58 guests.  Don't wait.
Countdown to the Zion National Park Weekend
Zion National Park offers a plethora of incredible experiences for visitors to enjoy. Here are some of the best things to do in Zion:
 Hiking: Zion is renowned for its hiking trails that cater to all skill levels. Some of the most popular trails include Angels Landing, The Narrows, Emerald Pools, Observation Point, and Hidden Canyon. Each trail offers unique views and challenges.
The Narrows: This iconic hike involves walking through the Virgin River in a narrow slot canyon. It's an unforgettable adventure, but be prepared to get wet!
Angels Landing: Known for its steep drop-offs and breathtaking vistas, Angels Landing is a thrilling hike that rewards you with panoramic views of the entire canyon.
Emerald Pools: This family-friendly hike takes you to a series of lush, green pools and waterfalls. It's a great option for those seeking a less strenuous adventure.
Canyoneering: For the more adventurous, canyoneering involves navigating through narrow slot canyons, rappelling down cliffs, and sometimes even swimming through pools of water.
Scenic Drives: Take a drive along the Zion Canyon Scenic Drive to enjoy stunning viewpoints and photo opportunities. The Zion-Mount Carmel Highway also provides incredible views.
Photography: Zion's landscapes are a photographer's dream. The play of light and shadows on the towering cliffs and the Virgin River creates stunning photo opportunities.
Wildlife Watching: Keep an eye out for the park's diverse wildlife, including bighorn sheep, mule deer, wild turkeys, and a variety of birds.
Ranger Programs: Join ranger-led programs to learn about the park's geology, history, and ecology. These programs offer insightful perspectives and enrich your visit.
Stargazing: Zion is designated as a Dark Sky Park, making it an ideal location for stargazing. On clear nights, the sky comes alive with stars.
Kolob Canyons: While less visited than the main canyon, Kolob Canyons offers stunning red rock formations, scenic viewpoints, and solitude.
Rock Climbing: For experienced climbers, Zion offers challenging rock climbing routes that lead to breathtaking views.
Zion Human History Museum: Learn about the cultural history of the area, including the Native American tribes and early settlers.
Zion Canyon Scenic Drive: Even if you're not up for a hike, driving along this route provides access to some of the park's most picturesque vistas.
Remember to plan ahead, bring plenty of water, wear appropriate clothing and footwear, and respect the park's guidelines to ensure a safe and enjoyable visit. Whether you're seeking adventure, relaxation, or a connection with nature, Zion National Park has something to offer everyone.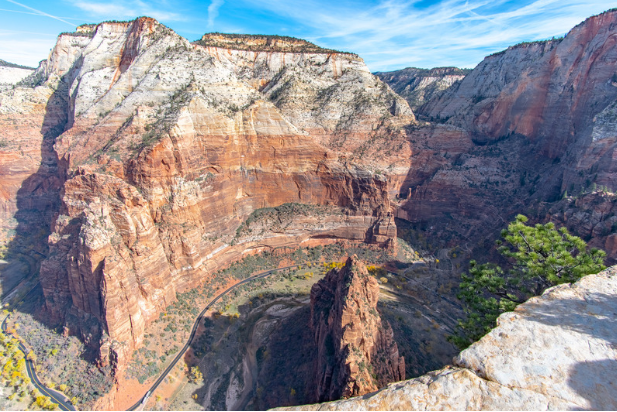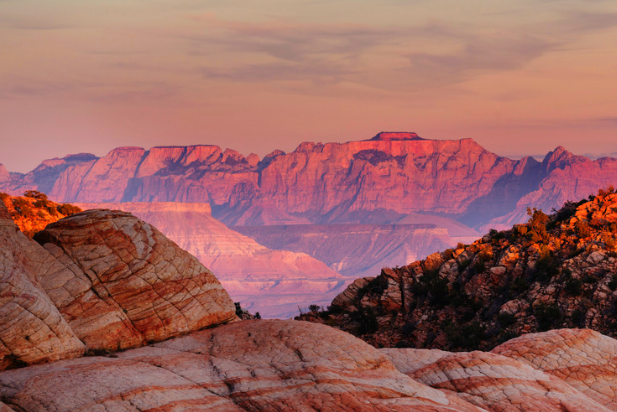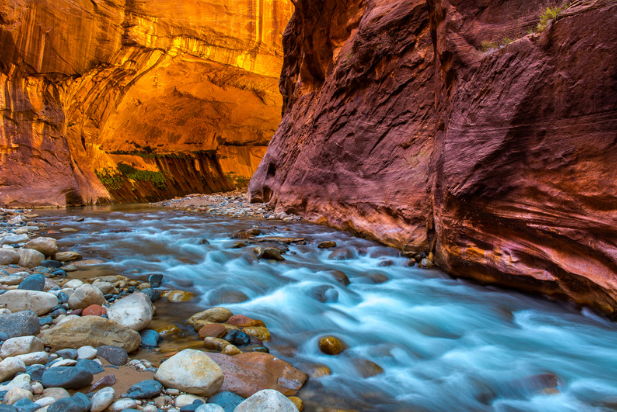 What to expect on this Getaway
When you join Cheri's Travel Spot on this weekend trip to Zion, you'll have the opportunity to play, explore, mingle, have fun, and meet other cool singles just like you!
Trip Description:  If you've ever been with us to Zion National Park before, this structure will feel familiar.
Check-in will be at the house on Thursday evening.  You'll meet us at the registration table and we'll direct you to your assigned room and bed.  That evening, we'll have a home cooked meal for everyone followed by a welcome meeting where we'll go over all the itinerary details, house rules, meet & greet the other house guests, and explain the optional group activities for the weekend.  On Friday and Saturday morning, we'll meet early for breakfast, make our own packed lunches and snacks for the day, and then promptly depart for the National Park.  You'll be carpooling with several of the other guests to whichever selected activities and attractions you've signed up for.  At the end of each day, we'll meet back at the house for dinner, games, socializing, soaking in the hot tub, star gazing, dancing, or gratefully passing out for a good long sleep.  Early Sunday morning, we'll host a devotional/sacrament service at the house with help from volunteering guests.  After which, we will do a top to bottom clean-up of the house and departing by 10am.
What's Included:
3 nights Lodging
Welcome Meeting
All Dinners at house
All Breakfasts at house
Lunches and snacks provided for pack'n go
Group activities, games, music, dancing
Hot tub
Pool
Linens and towels
WiFi
Fireplace
Smart TVs + YouTube Live TV
Game room (Board Games, Playstation 5, Nintendo Switch)
Ping Pong, Foosball, Skeeball, & Spikeball
Multiple Washers and Driers
Covered Patio and Outdoor Furniture
2 BBQ Grills
7 Minutes to Sand Hollow
30 Minutes to Zion National Park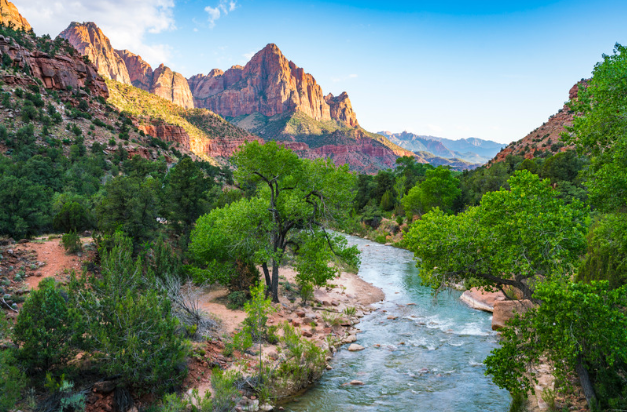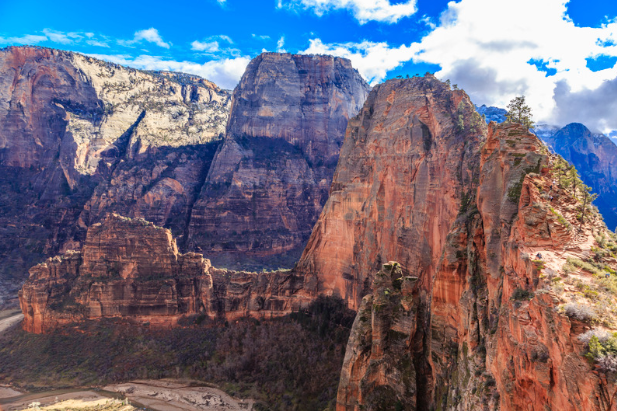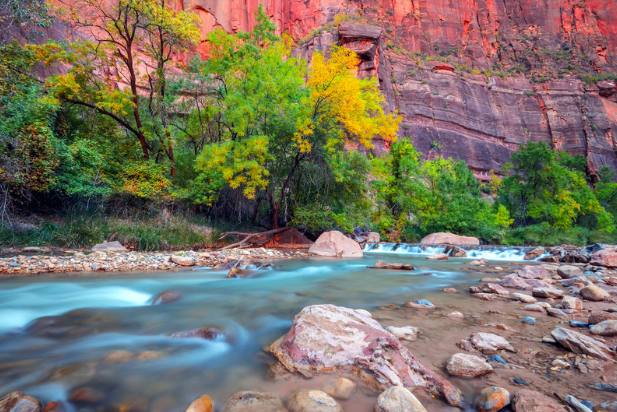 Our Home Away From Home
Located in Hurricane, UT
3 HOUSES (SIDE-BY-SIDE), 18 BEDROOMS, 15 FULL BATHROOMS:  FEATURING POOL, HOT TUB, COVERED PATIOS, GAME ROOM, FIREPLACE, CONVENIENT LOCATION.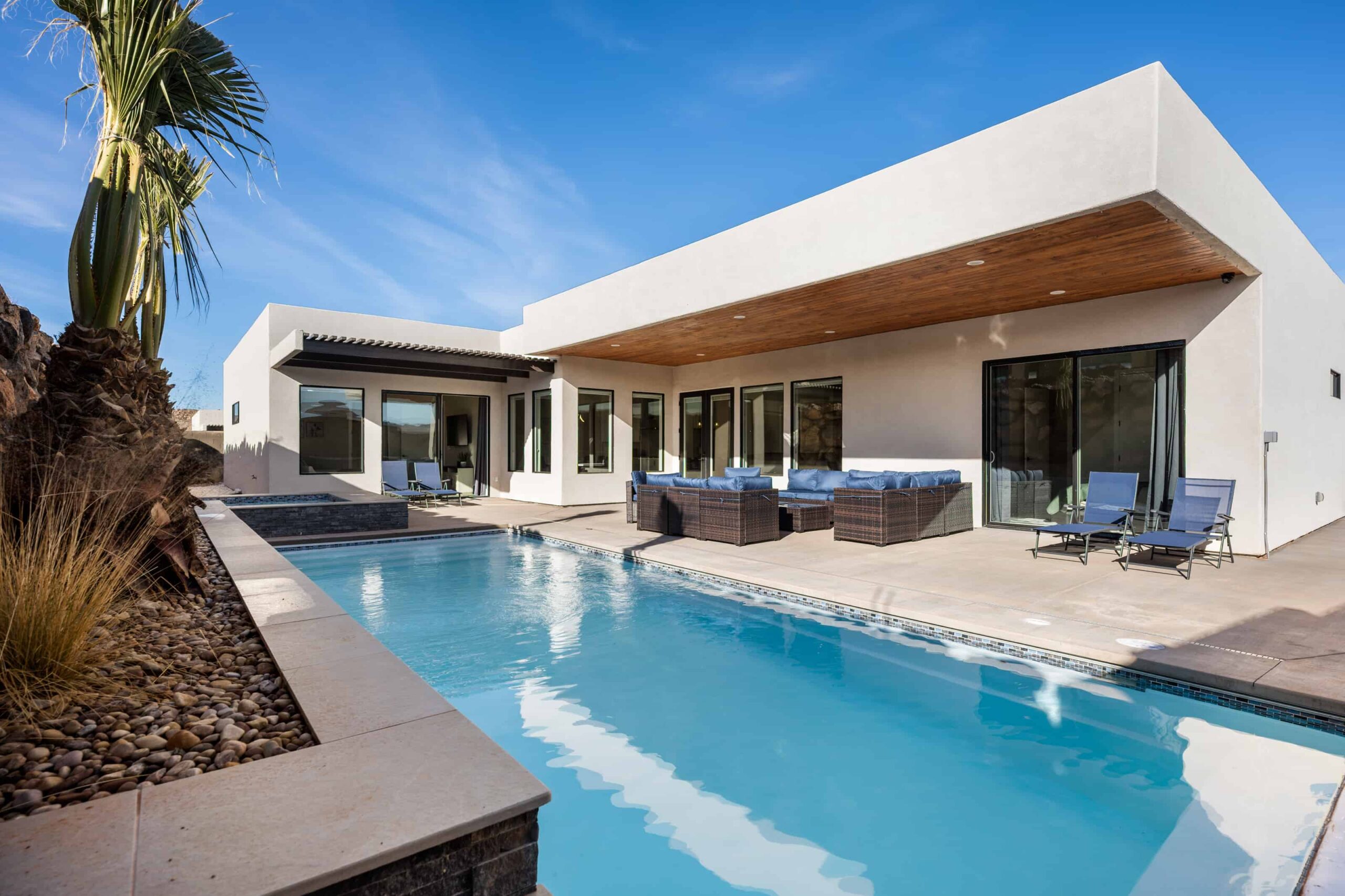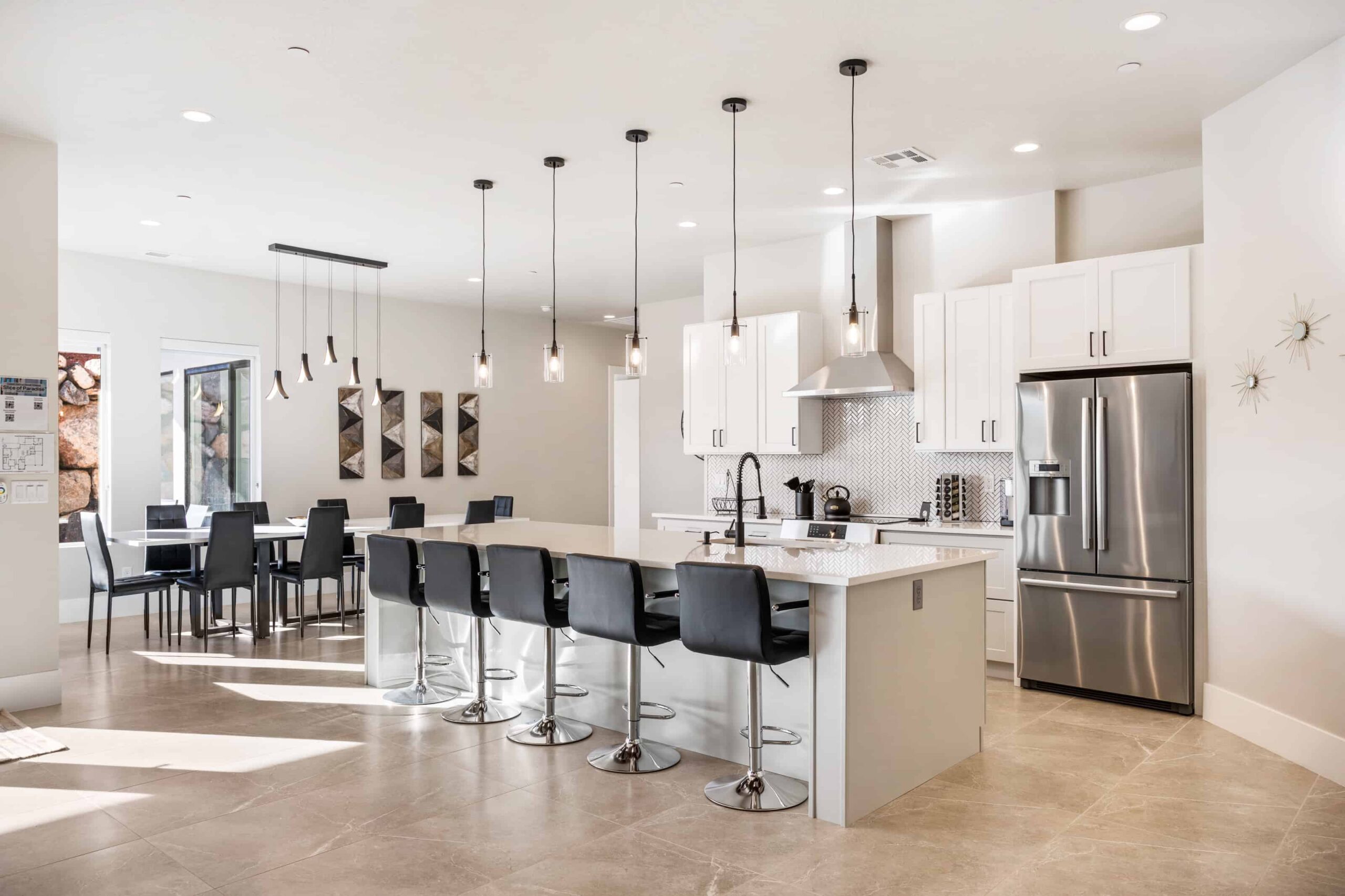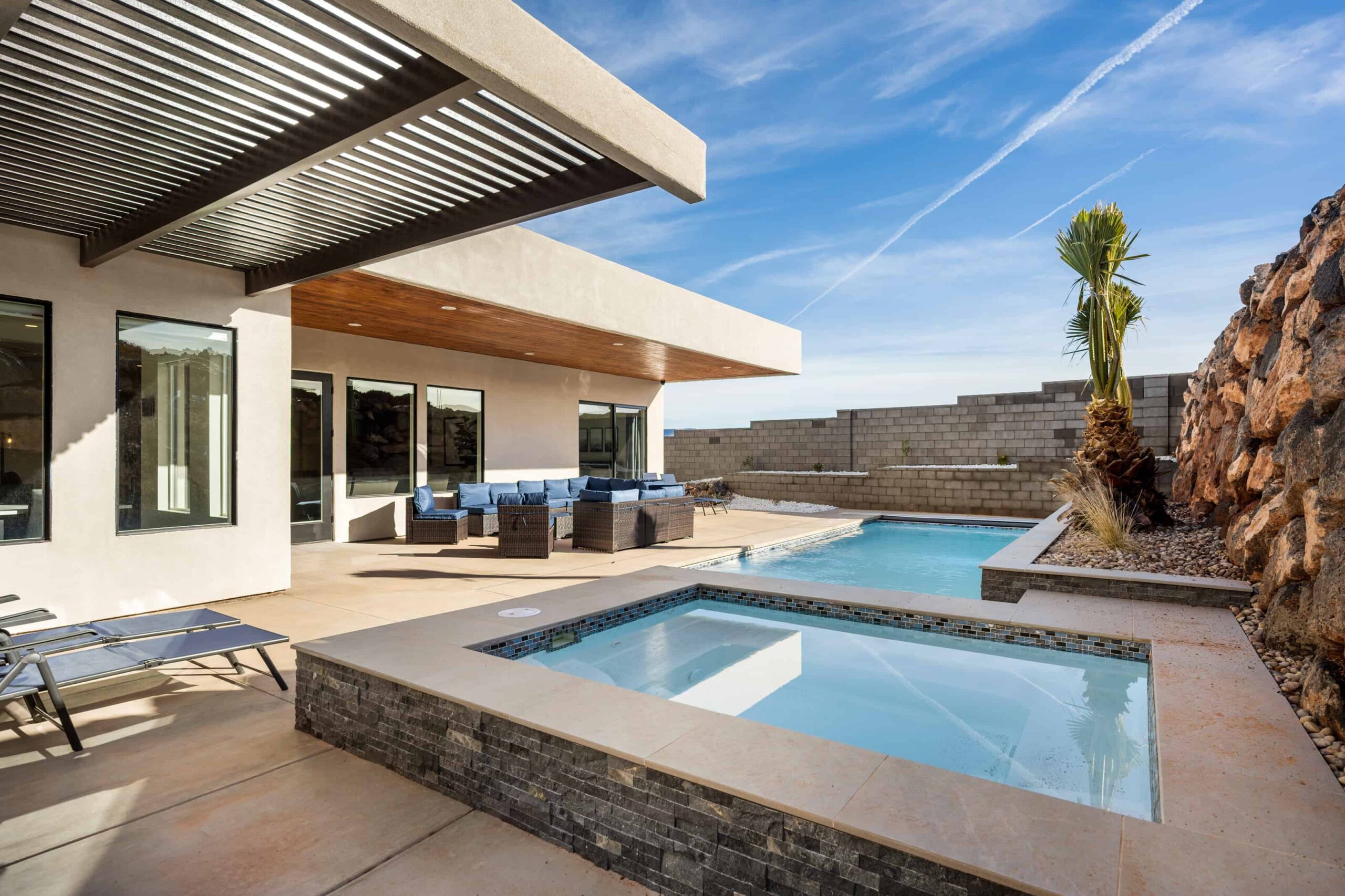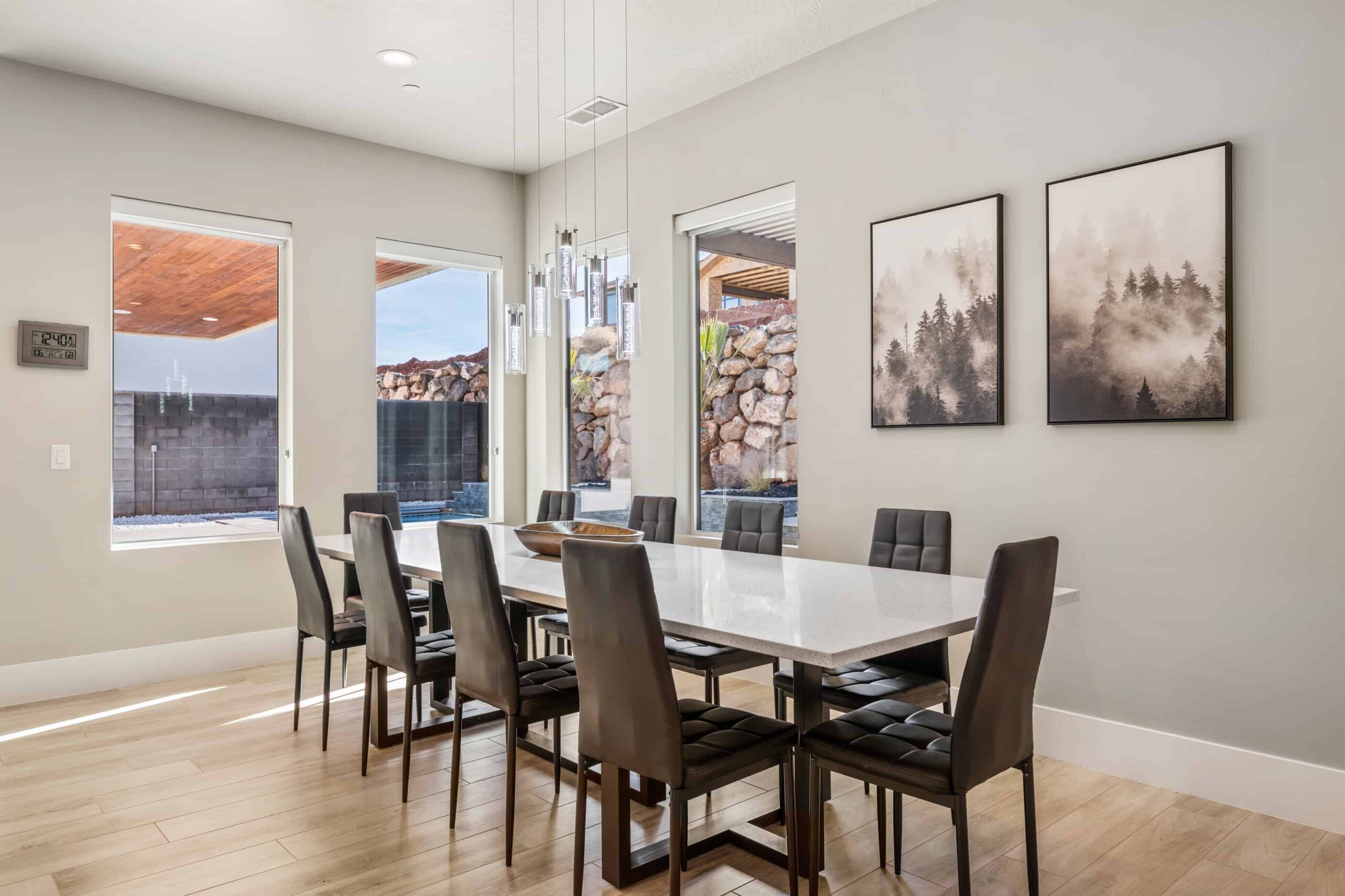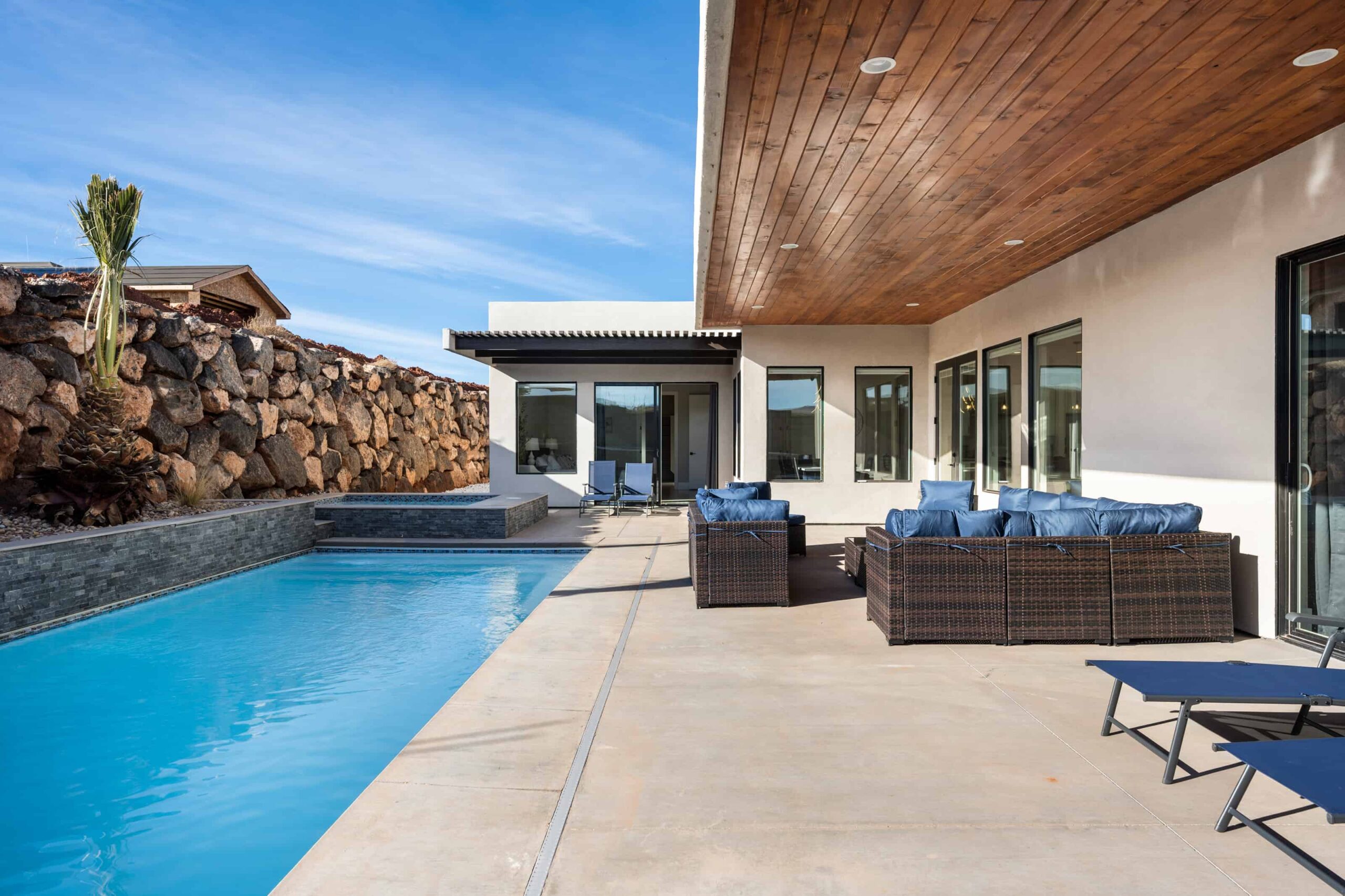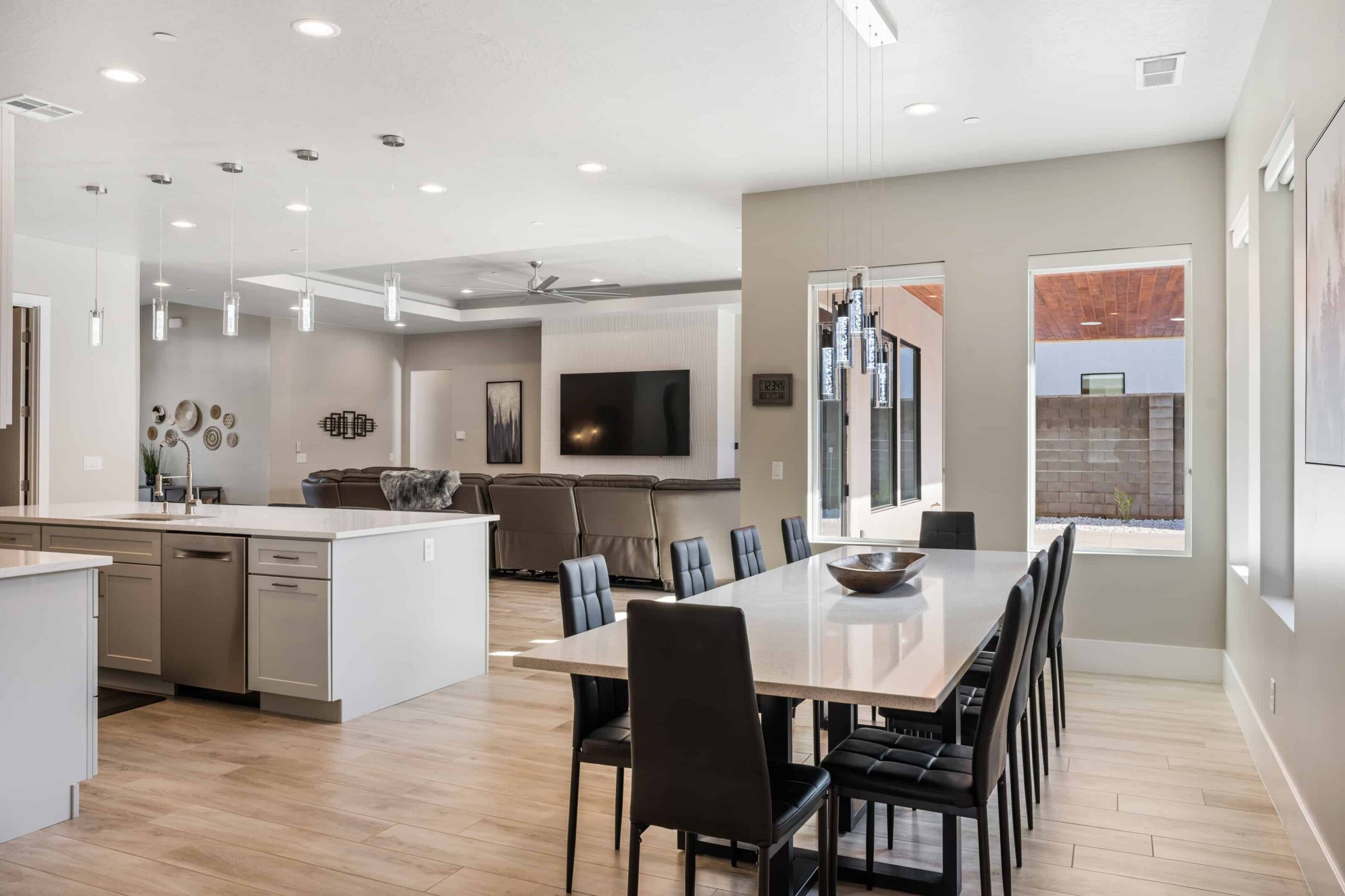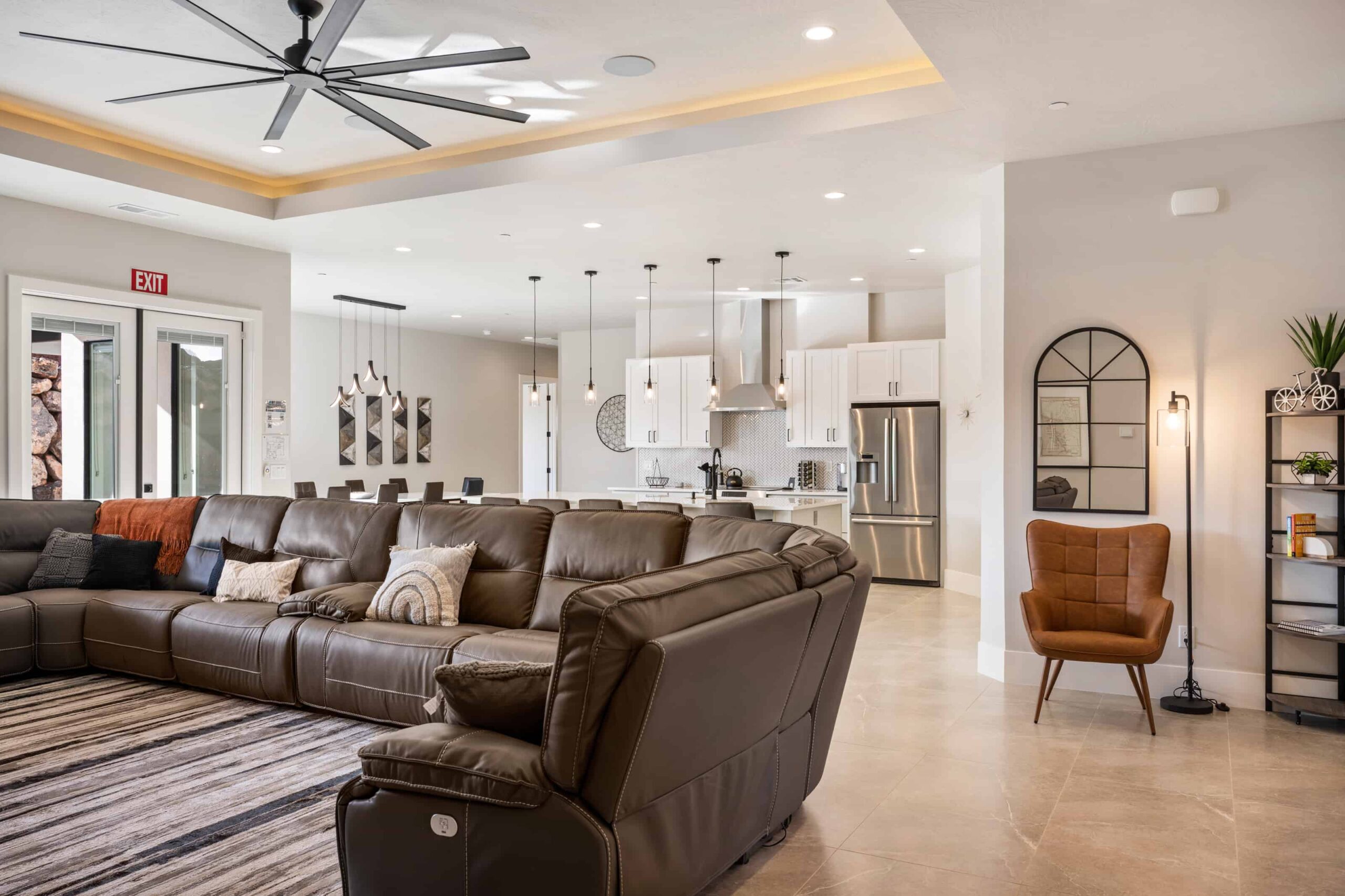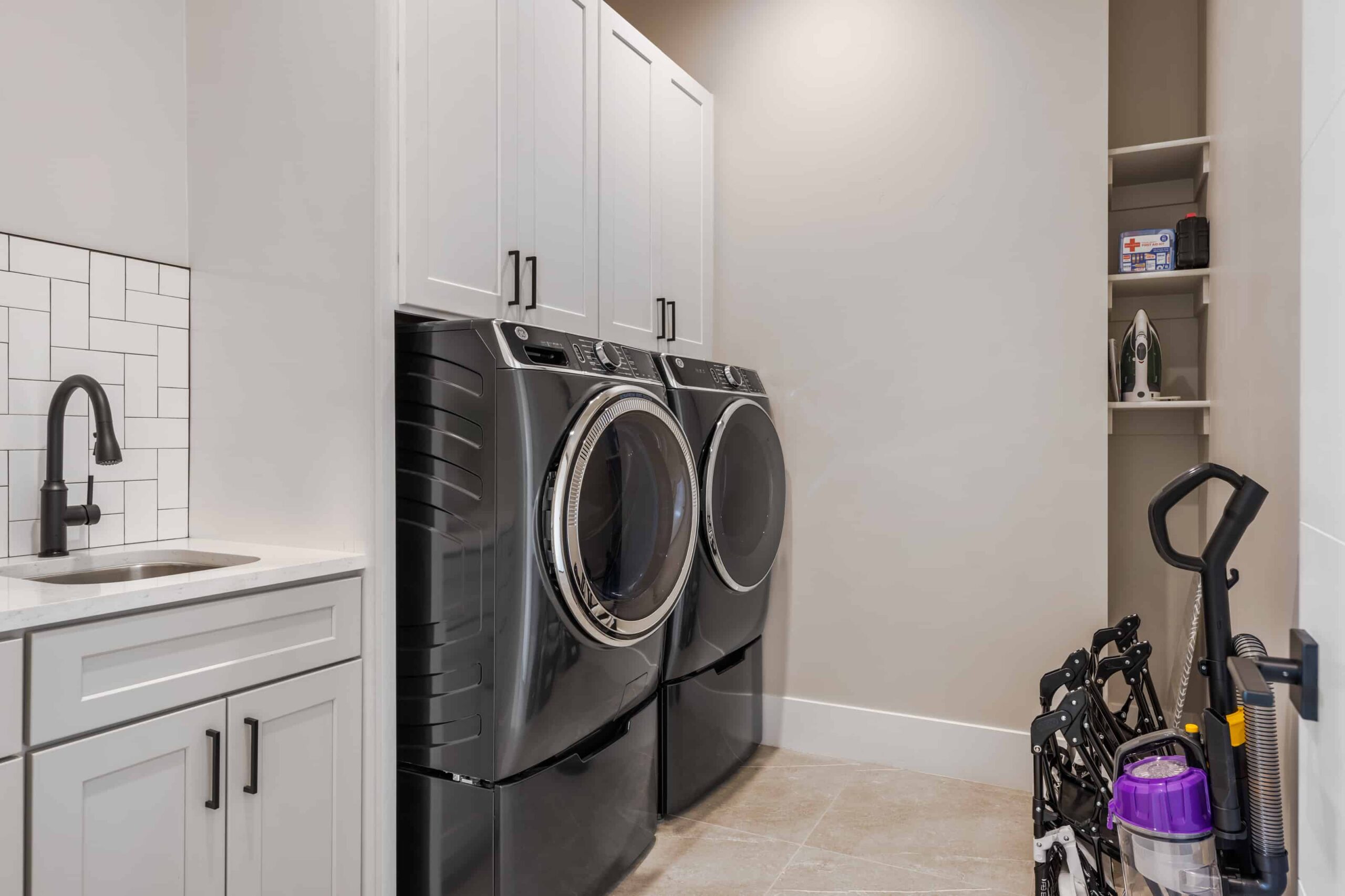 This is your getaway, so you should have your cake and eat it too! Everything you need to relax, adventure, and to bring the whole group together is here! This rental consists of two freestanding homes, each a 6 Bed / 5 Bath mansion, located in the up-and-coming Pecan Valley community! With easy access to sand dunes, reservoirs, and Zion's National Park, outdoor adventure is right at your doorstep! The homes offer luxuries and entertainment galore, so whether you're relaxing at the pool, kicking up your feet to a show, or competing with the myriad of board games, video games, or tabletop games, you'll find exactly what you need to make this vacation memorable! 
Additionally, while staying in this property as our guest, take advantage of our local business discounts for places such as Tuacahn Amphitheater, Pizza Factory, and more!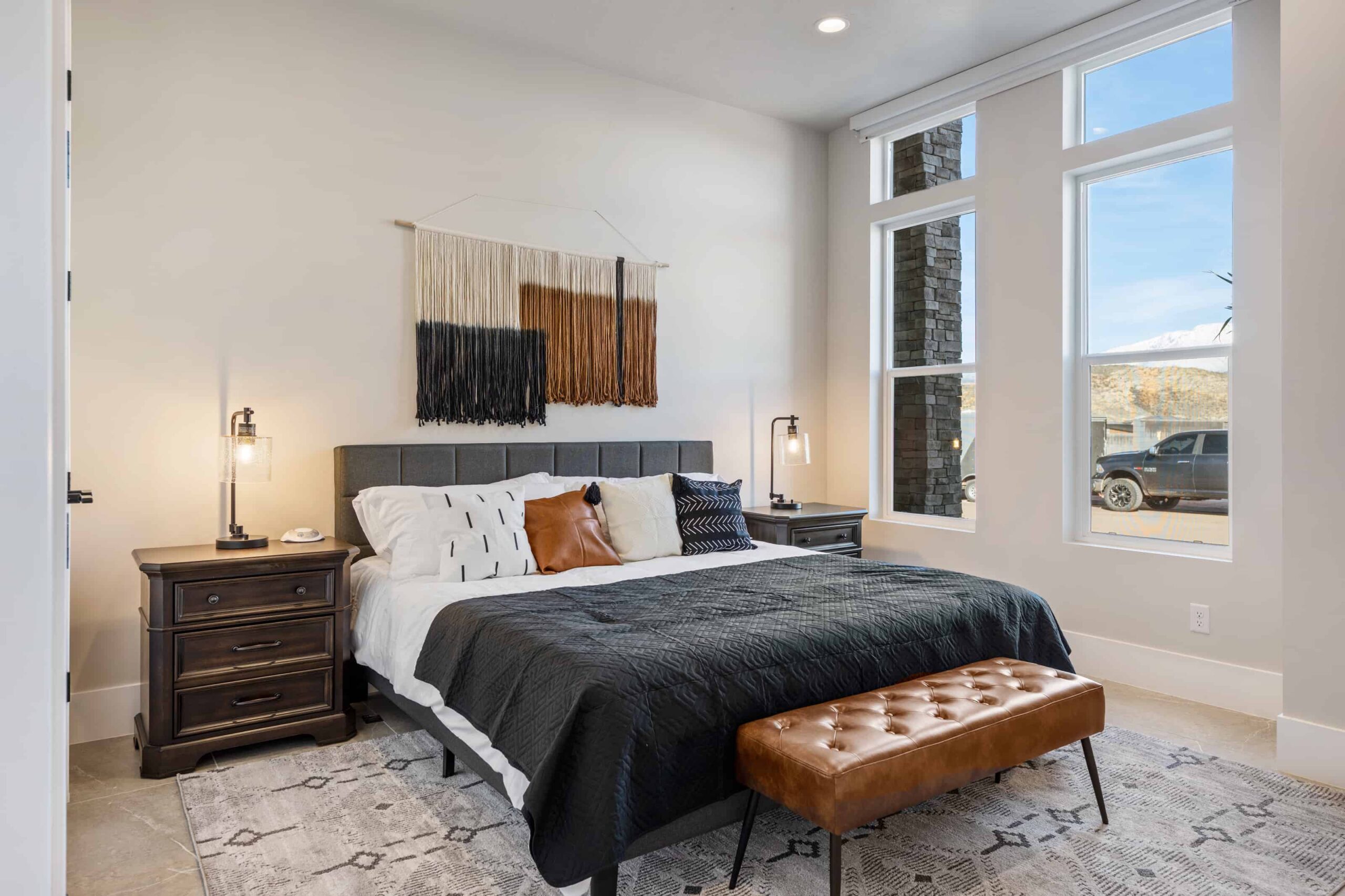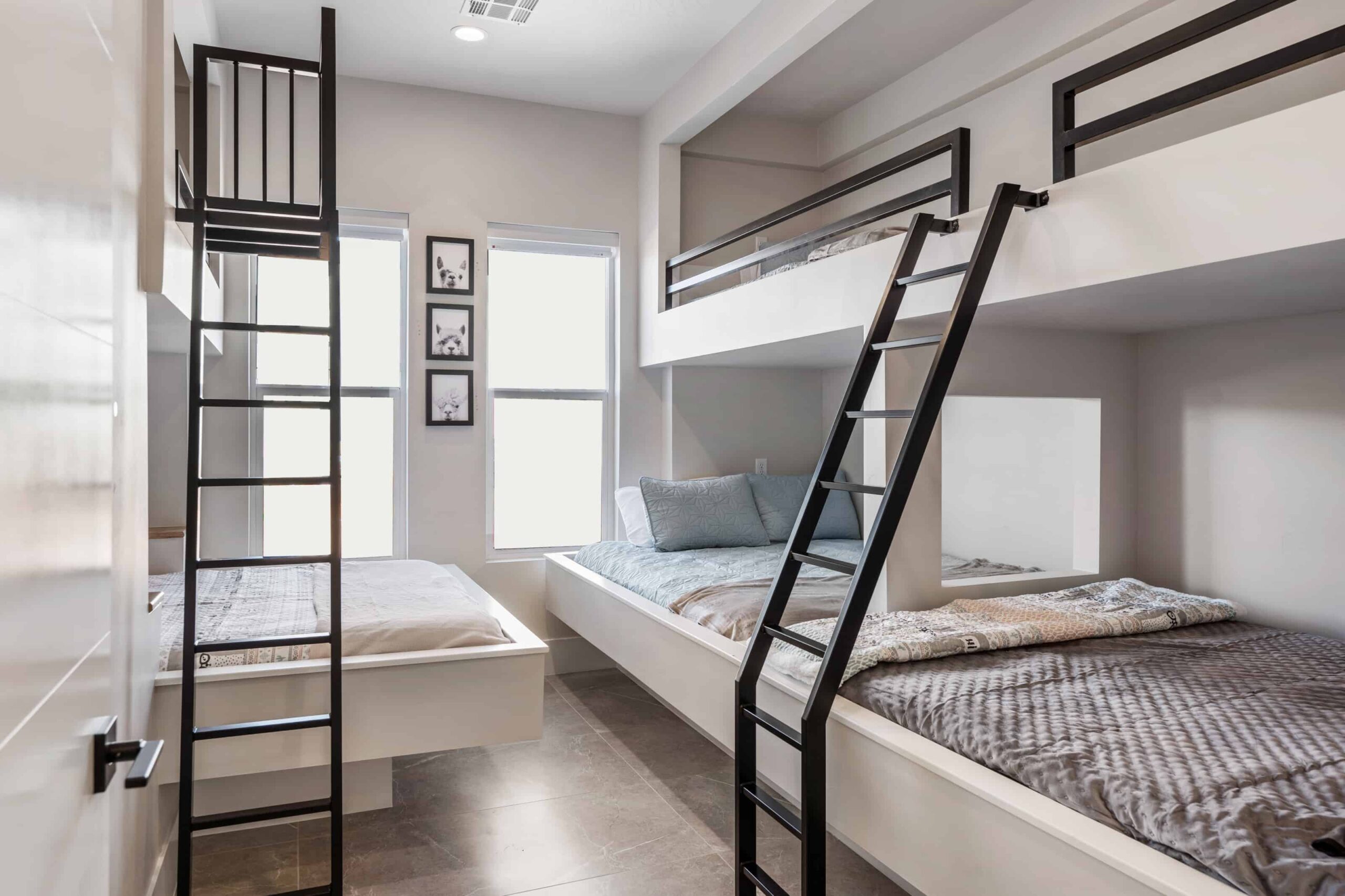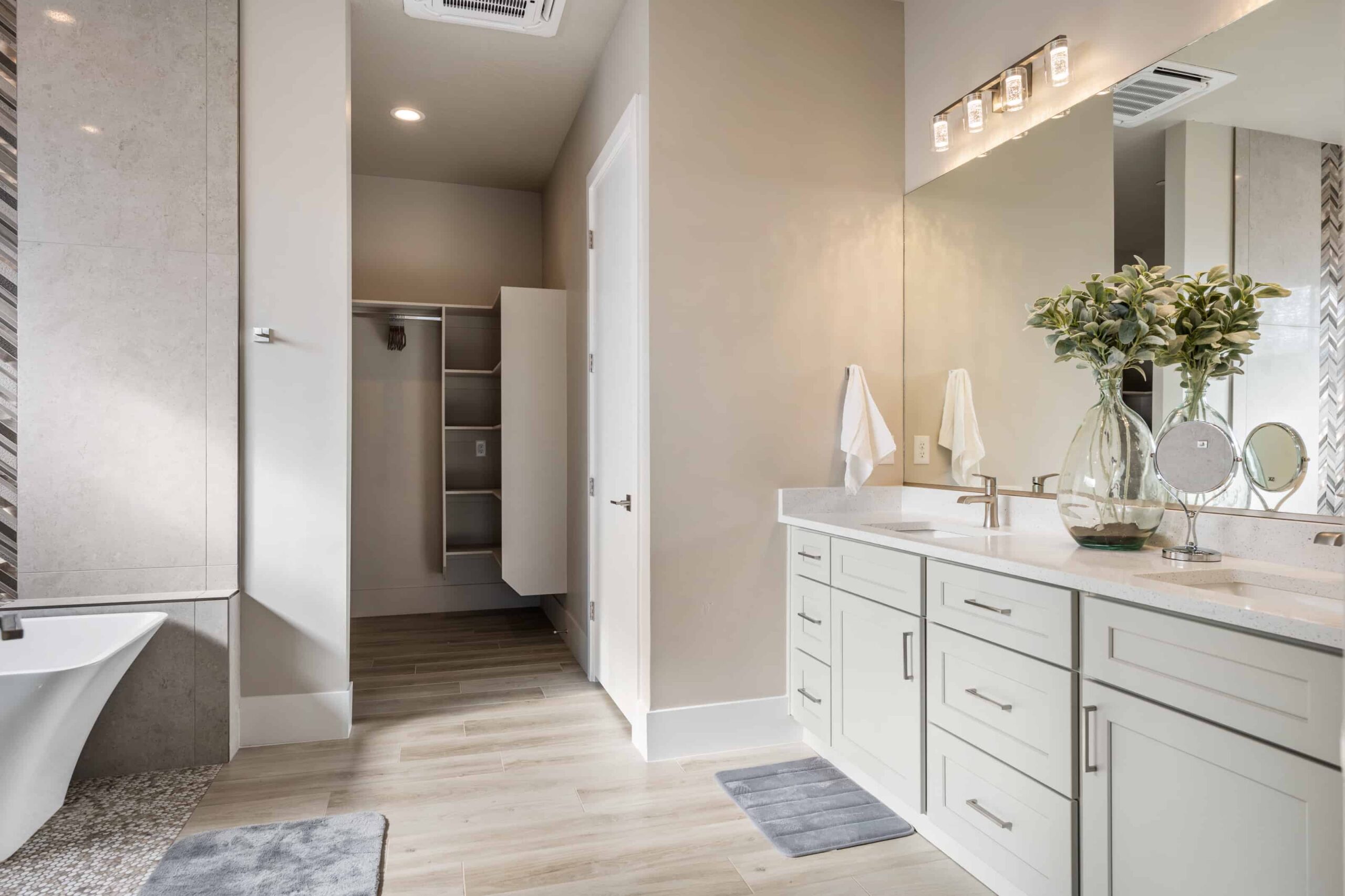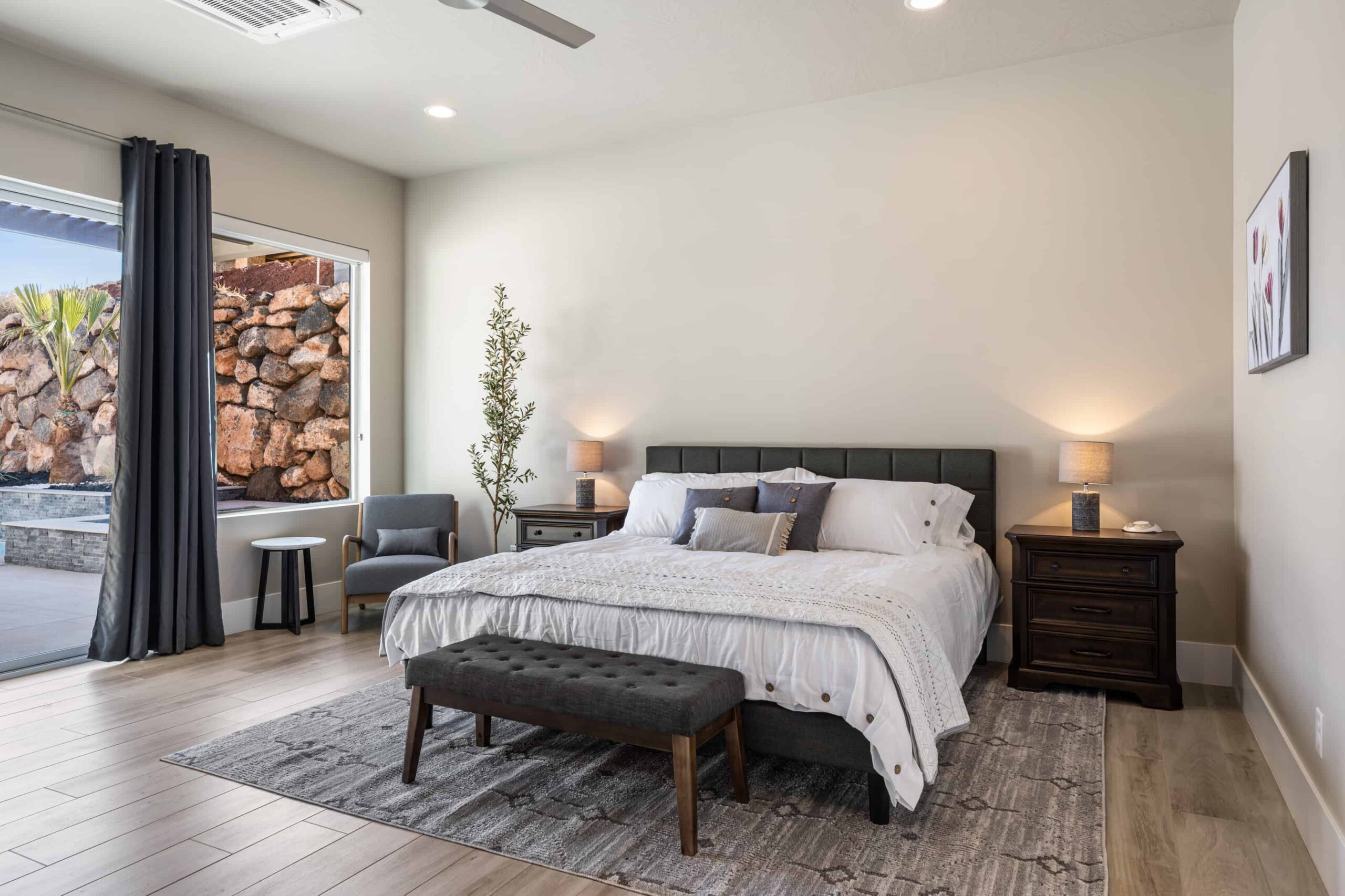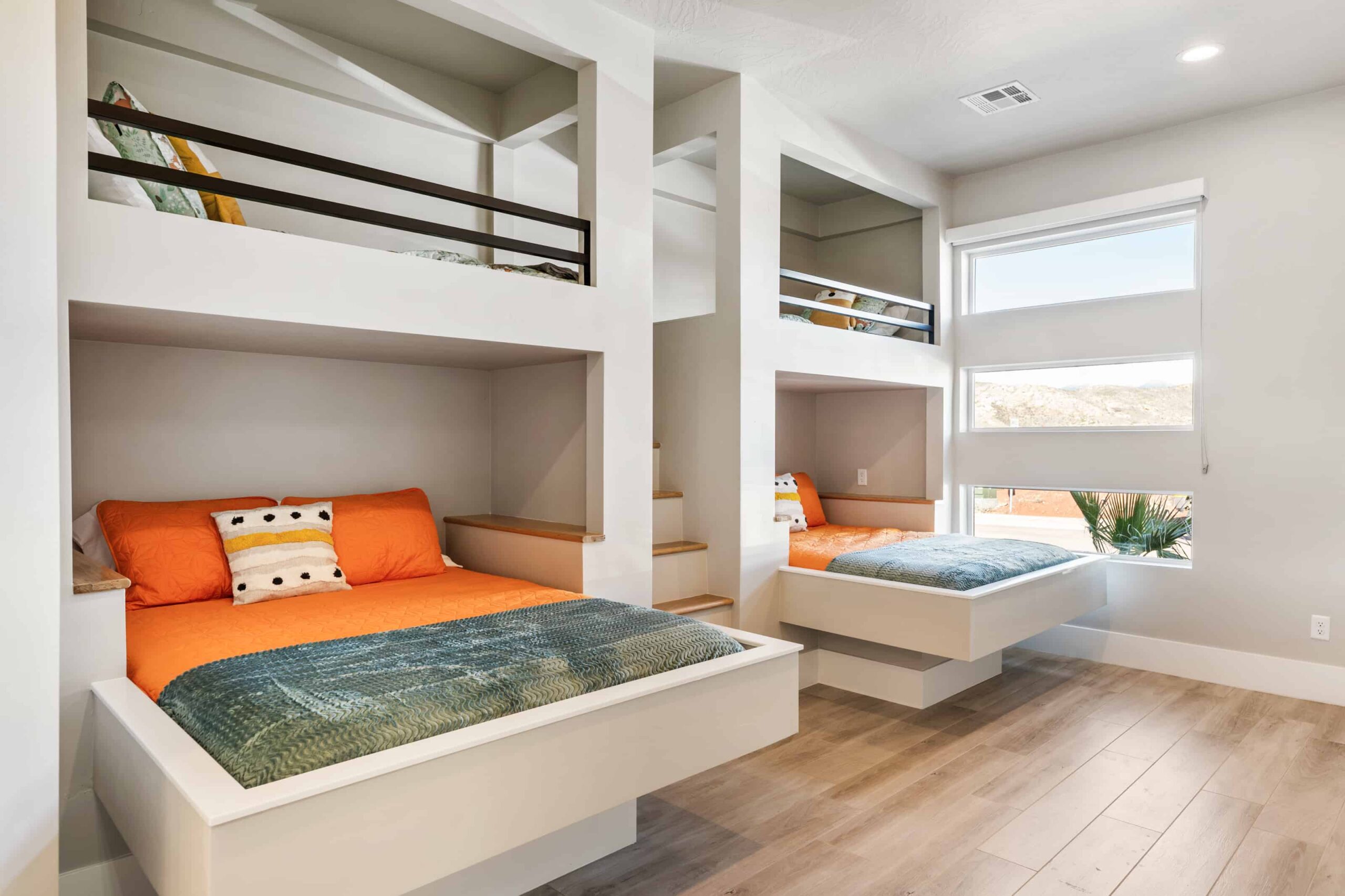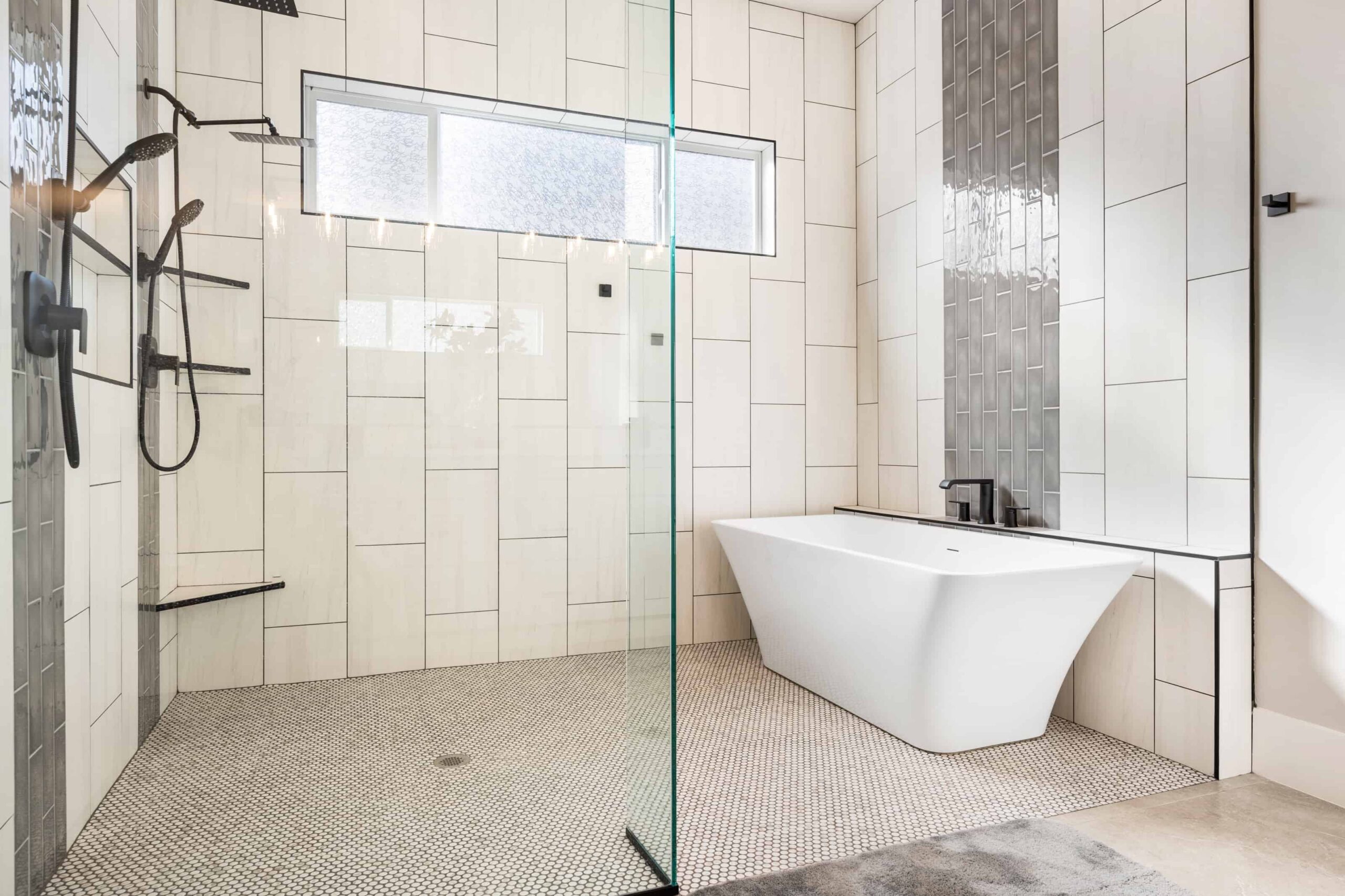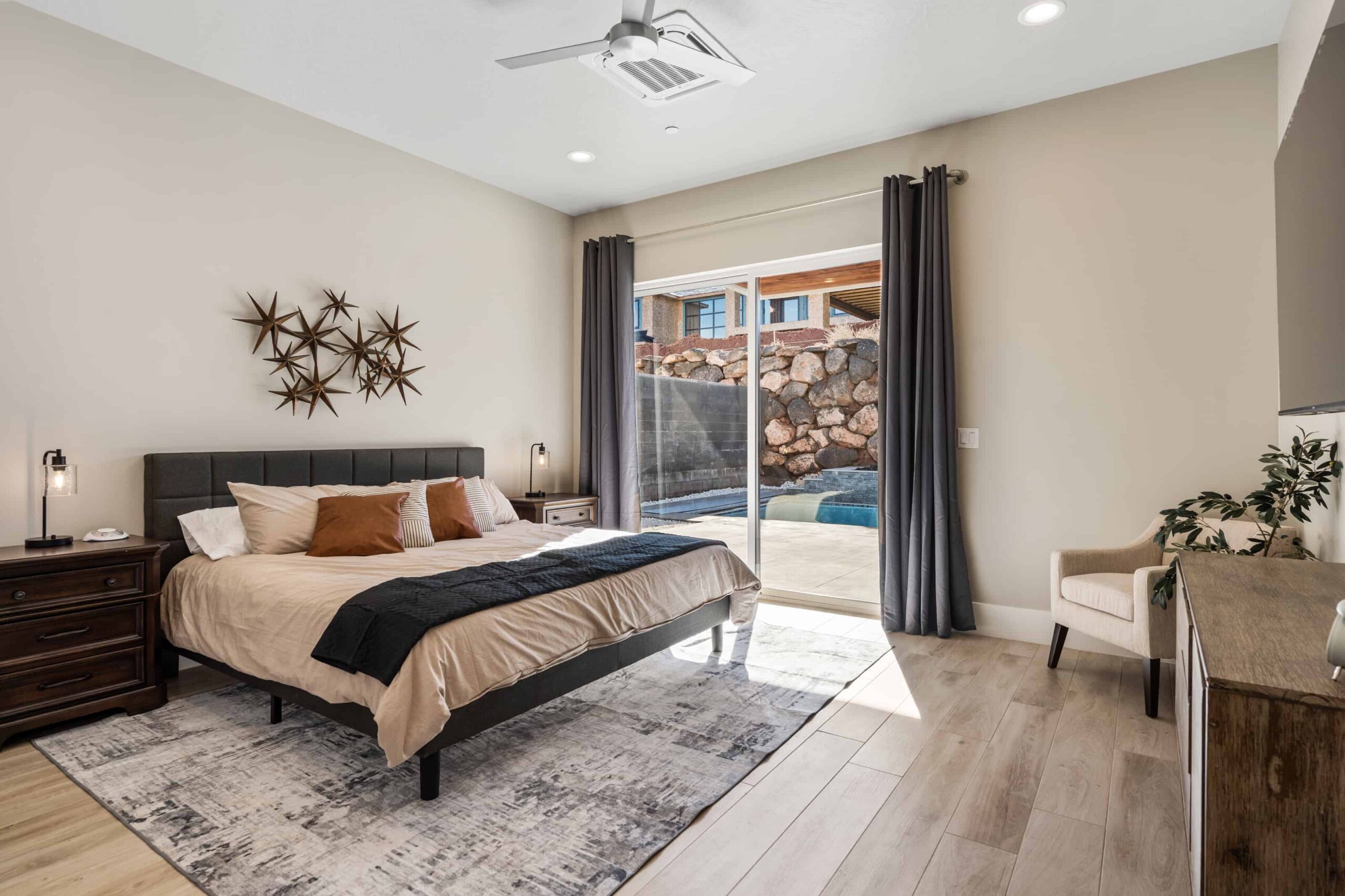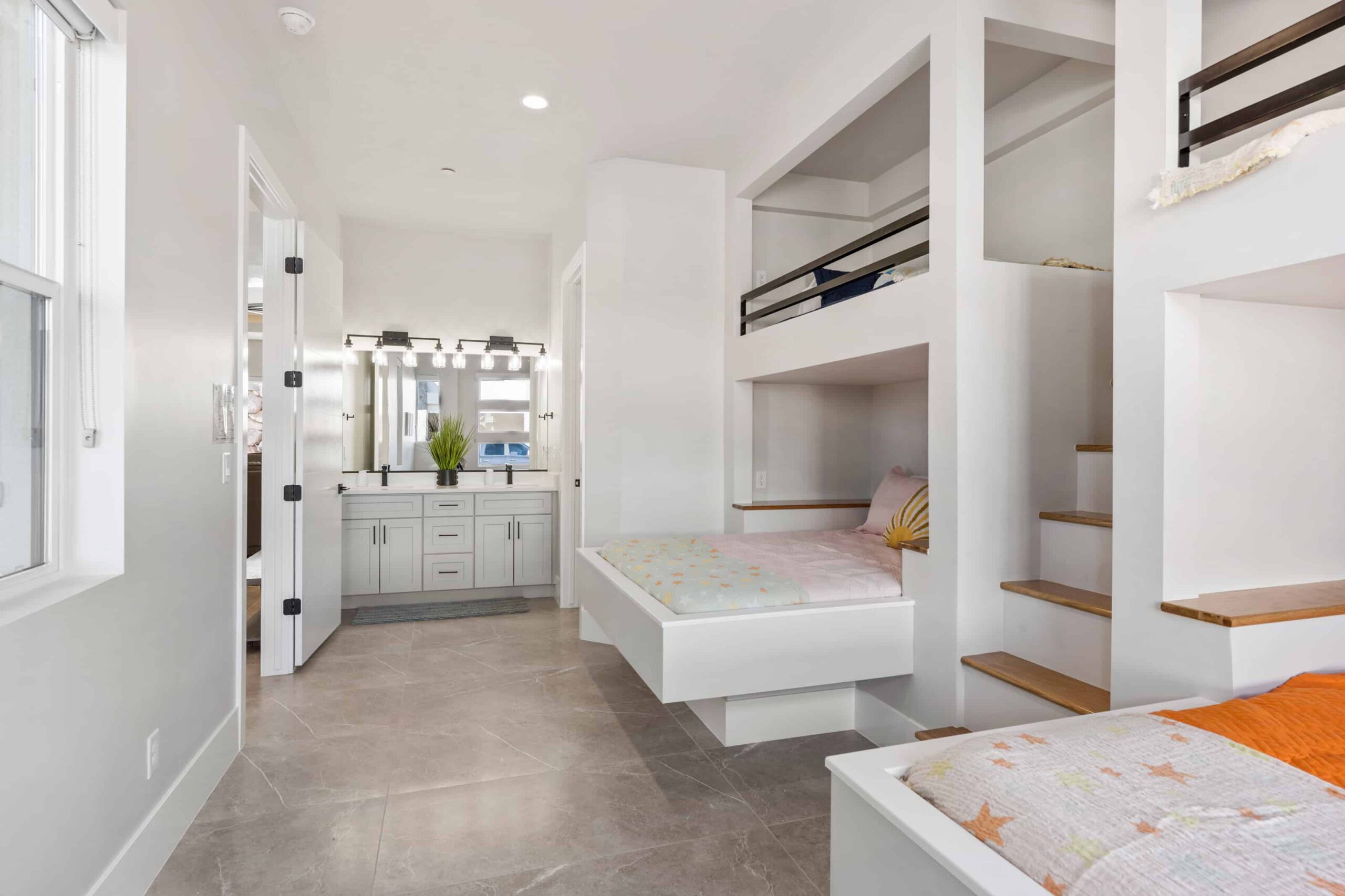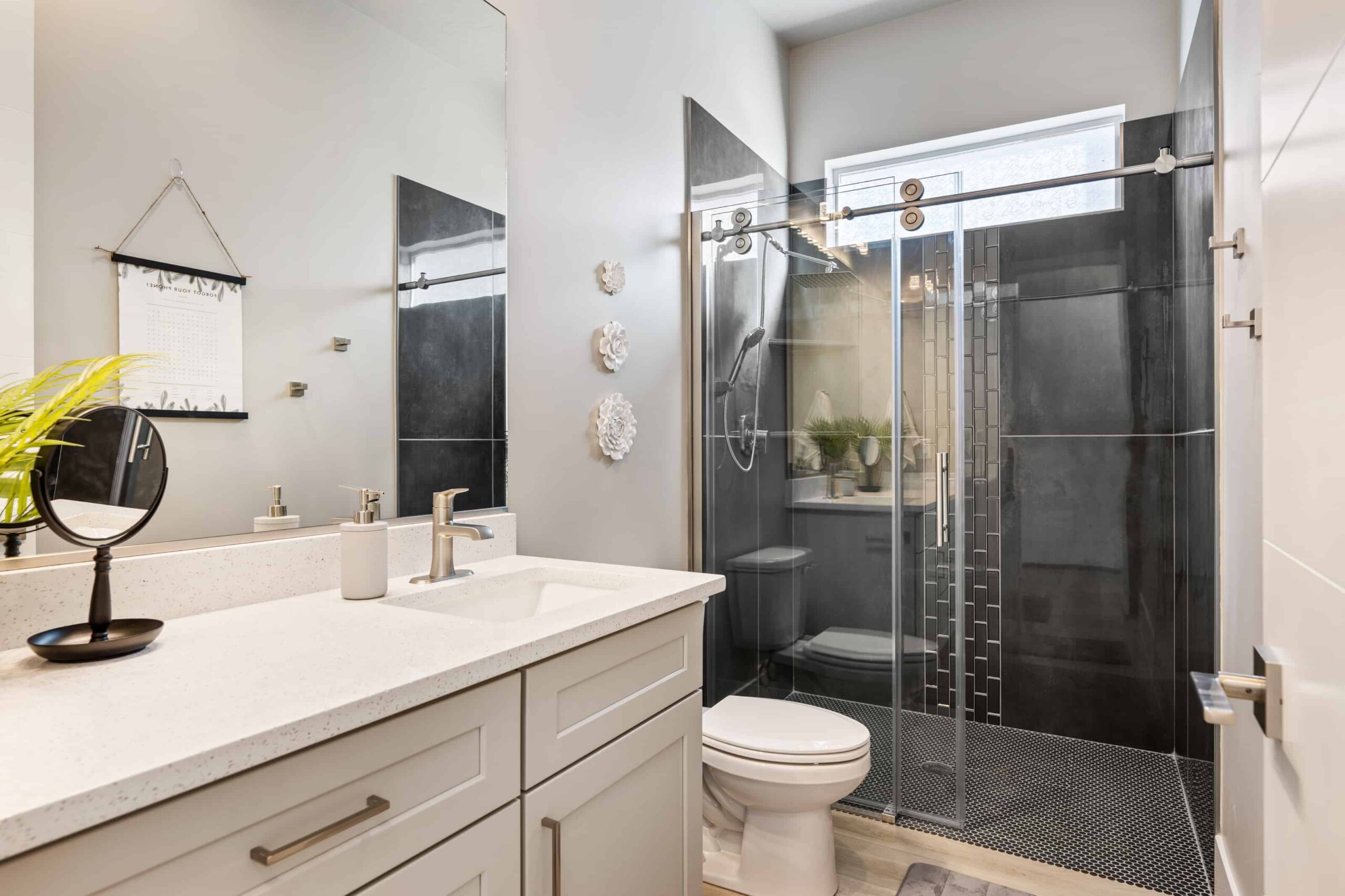 Female Shared Rooms
Shared King: $400
Shared Queen (Bunk): $350
Twin Bed: $375
male Shared Rooms
Own Full Bed (Bunk): $400
Twin (Bunk): $375
Futon Spot: $375
Private Room Options
Queen Room w/ensuite: 625
Alternative Options
Couch Spot: $350
Floor Spot: $325
Activities & Meals Only (Find other Housing): $150
Payment Terms and Pricing
Space is limited to 58 persons.  

Pricing is per person and includes all taxes and fees.  

Rates are subject to change at Any Time.

Full payment is due at time of booking for any reservation

Reservations are non-refundable.
Reservations may be transferred to a person of the same gender with a $100 name Change Fee.
Know before you go
The house is located in

Hurricane, Utah (about 7 minutes to Sand Hollow or 30 minutes to Zion National Park).
We will be near the park's South Entrance.  

Parking in the neighborhood is limited.  Try to carpool with other friends or guests to save on gas and parking stresses.

This retreat is not a church sponsored event but LDS Standards are expected to be maintained.
Not Included:
Transportation to the park.  We will be relying on each other to carpool to and from the park.

Park Entrance Fee – $35 for the non-commercial vehicle pass. Good for entry into Zion National Park for seven days from the date of purchase.  You only need one pass per vehicle, NOT per person.  Click here for more options and information, including the $80 annual pass, which is good in every US National Park for one year.

3rd Party Optional Excursions.  There are many companies in the area if you choose to hire a guide or rent equipment.

Travel Insurance, highly recommended since life happens.  (Contact Cheri's Travel Spot for pricing)
Itinerary & Activities
*subject to change
Day 1:  Thursday, October 5, 2023 – Welcome!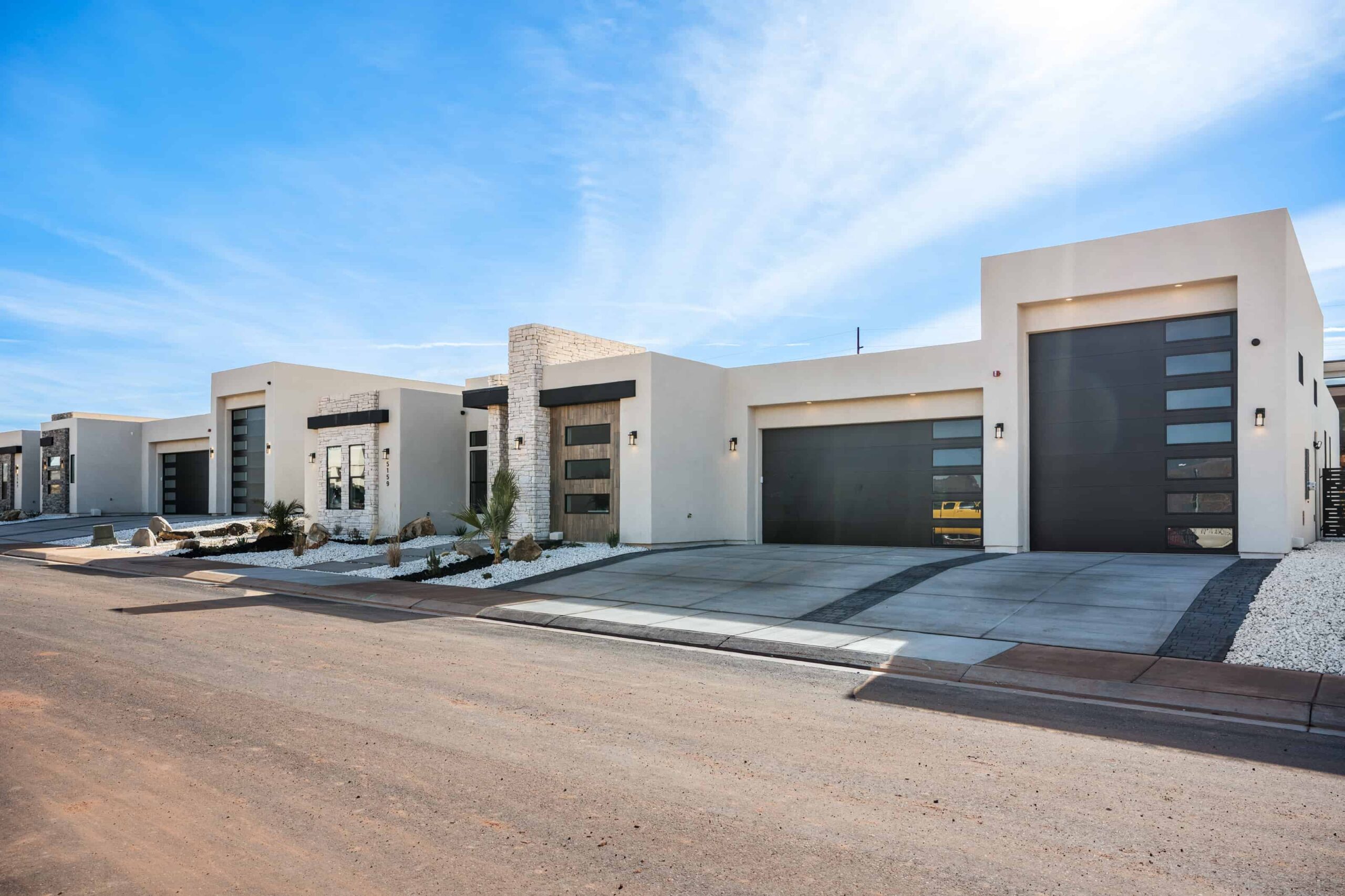 5pm – Check-In
7pm – Dinner at House 
8pm – Welcome Meeting
9pm – Free Time (games, socializing)
11pm – Quiet hours
Day 2:  Friday, October 6, 2023 – Activities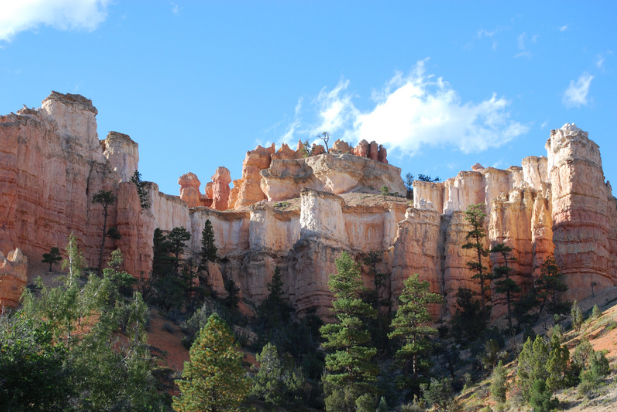 7am – Breakfast
8am – Depart for Zion 
7pm – Dinner at House
8pm – Free Time (games, socializing) 
11pm – Quiet hours
Day 3:  Saturday, October 7, 2023 – Activities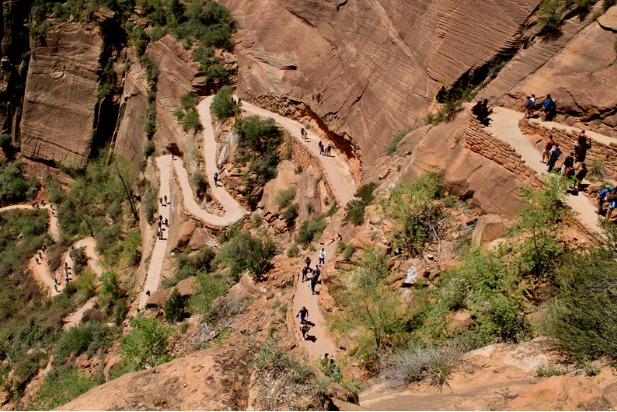 7am – Breakfast
8am – Depart for Zion 
7pm – Dinner at House
8pm – Free Time (games, socializing) 
11pm – Quiet hours
Day 4:  Sunday, October 8, 2023 – Depart for Home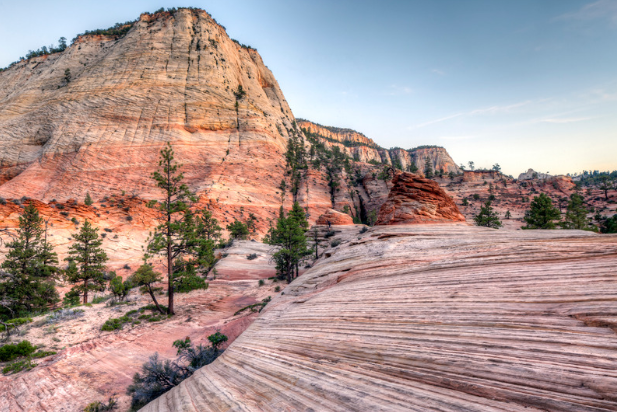 7am – Breakfast
8:30am – Group Photo
9am – Devotional/Sacrament
10am – Checkout
Download the Official NPS App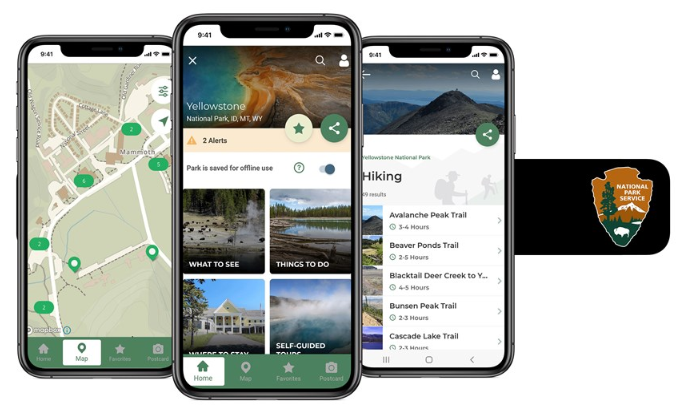 One app, every park at your fingertips. The NPS App is the new official app for the National Park Service with tools to explore more than 400 national parks nationwide. Find interactive maps, tours of park places, on-the-ground accessibility information, and much more to plan your national park adventures before and during your trip.
The NPS App is currently available on iOS and Android mobile devices. It can be downloaded for free through the App Store and Google Play. Since cell reception isn't reliable at Yellowstone National Park, be sure to download the app and save for offline use before coming to the park. This can be done through the toggle switch located at the top of the Yellowstone section of the app.
Features
Interactive Maps: see where you are located within the park and find what is nearby, including points of interest, roads, trails, and other information to plan your trip.
Park Tours: self-guided tours take you to interesting places in the park. Find suggestions for places to go, directions to get there, and things to do once you arrive.
Amenities: learn where you can find and access transportation, food, restrooms, shopping, and more.
Offline Use: you can download content from entire parks for offline use. It's especially handy if you're exploring remote areas in parks or concerned about data limits.
Things to Do: what do you want to do in a park—hike? Take a scenic drive? Have a picnic? Discover all the fun, entertaining, and educational activities parks have to offer.
"May your adventures bring you closer together, even as they take you far away from home"
~ Trenton Lee Stewart