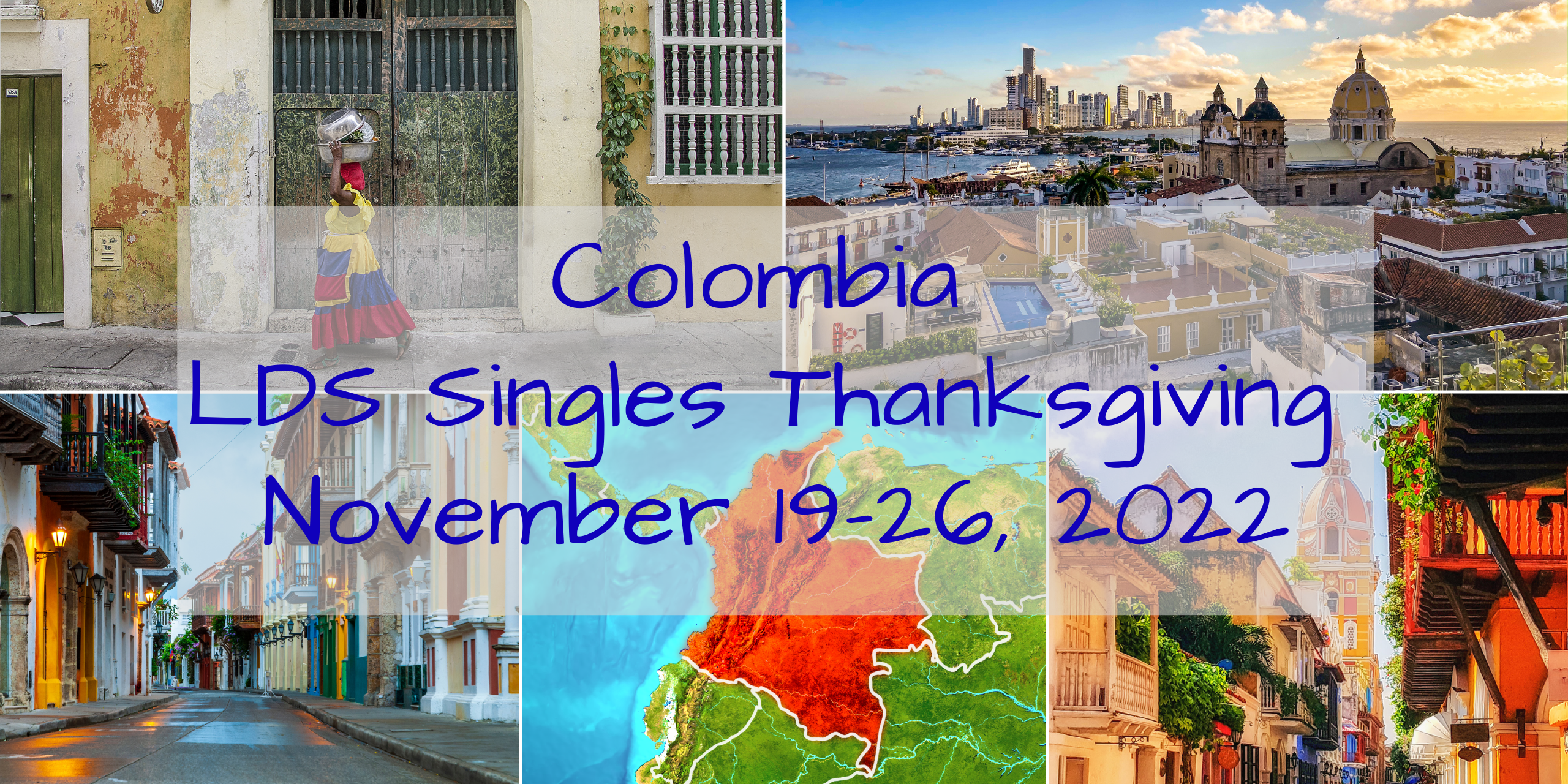 Have you ever wanted to see Colombia, one of South America's most beautiful and iconic countries?
celebrate Thanksgiving abroad with us and new friends.  This unique getaway takes us to a corner of the world rich in culture, delicious cuisine, and vibrant colors

.
Dates: November 19-26, 2022
Arrive & Depart:  Rafael Nuñez International Airport – CTG
What to Look Forward To:  Private Chef, Colonial Villa, Rosario Islands and Beaches, volcanic mud baths
Ages: LDS Singles of All-Ages
Attention!
~ As of May 1, 2022, visitors to Colombia ages 18 or older will need to provide proof of complete vaccination for entry OR a negative COVID test (48 hours in advance of travel for an antigen test or 72 hours in advance of travel for a PCR test). 
*Source usembassy.gov
Countdown to our Thanksgiving Getaway
Cartagena de Indias, the undisputed queen of the Caribbean coast
Cartagena, a gorgeous fishing village on Colombia's Caribbean coast, has excellent beaches, a historic old town (that's entirely walkable) and beautiful colonial architecture. It's also one of the safest places in the country, so it's no wonder it's a popular port of call for cruise ships, local, and international tourists.  Cartagena is a historic city of superbly preserved beauty lying within an impressive 13km of centuries-old colonial stone walls. Cartagena's Old Town is a Unesco World Heritage Site – a maze of cobbled alleys, balconies covered in bougainvillea, and massive churches that cast their shadows across leafy plazas.
You and other LDS Singles will get to enjoy all the views and cobblestone streets of this historic city, as well as beautiful weather, spectacular sunsets, and much more.  Come explore, taste, and enjoy all of the local culture, flavors, and colors of this corner of Colombia.
It's more than just a trip to Colombia…
When you join Cheri's Travel Spot on this fun getaway you'll have a complete luxurious experience staying at the #1 requested mansion in Cartagena and dine on the gourmet meals of our favorite private chef, Paige Merritt (@solprivatechef).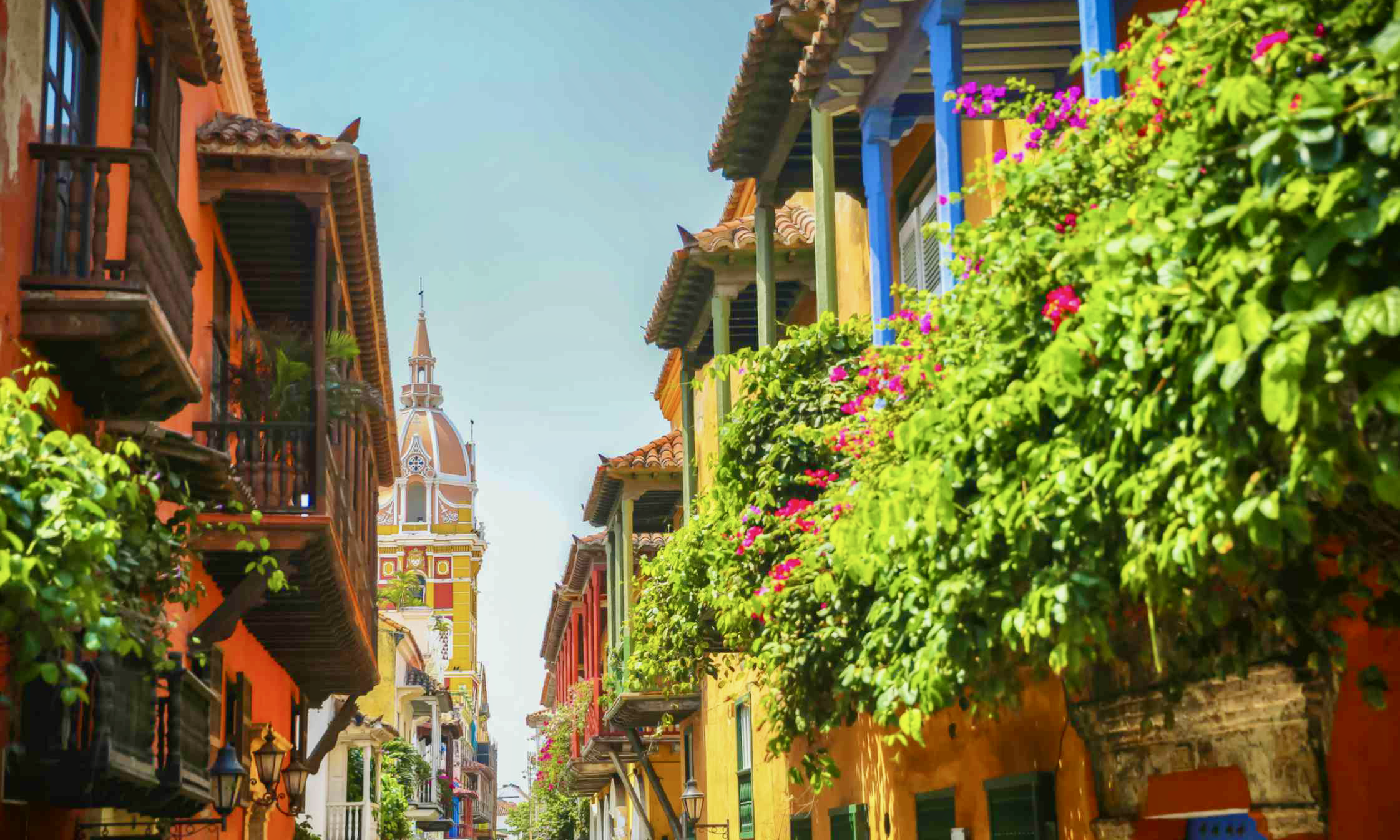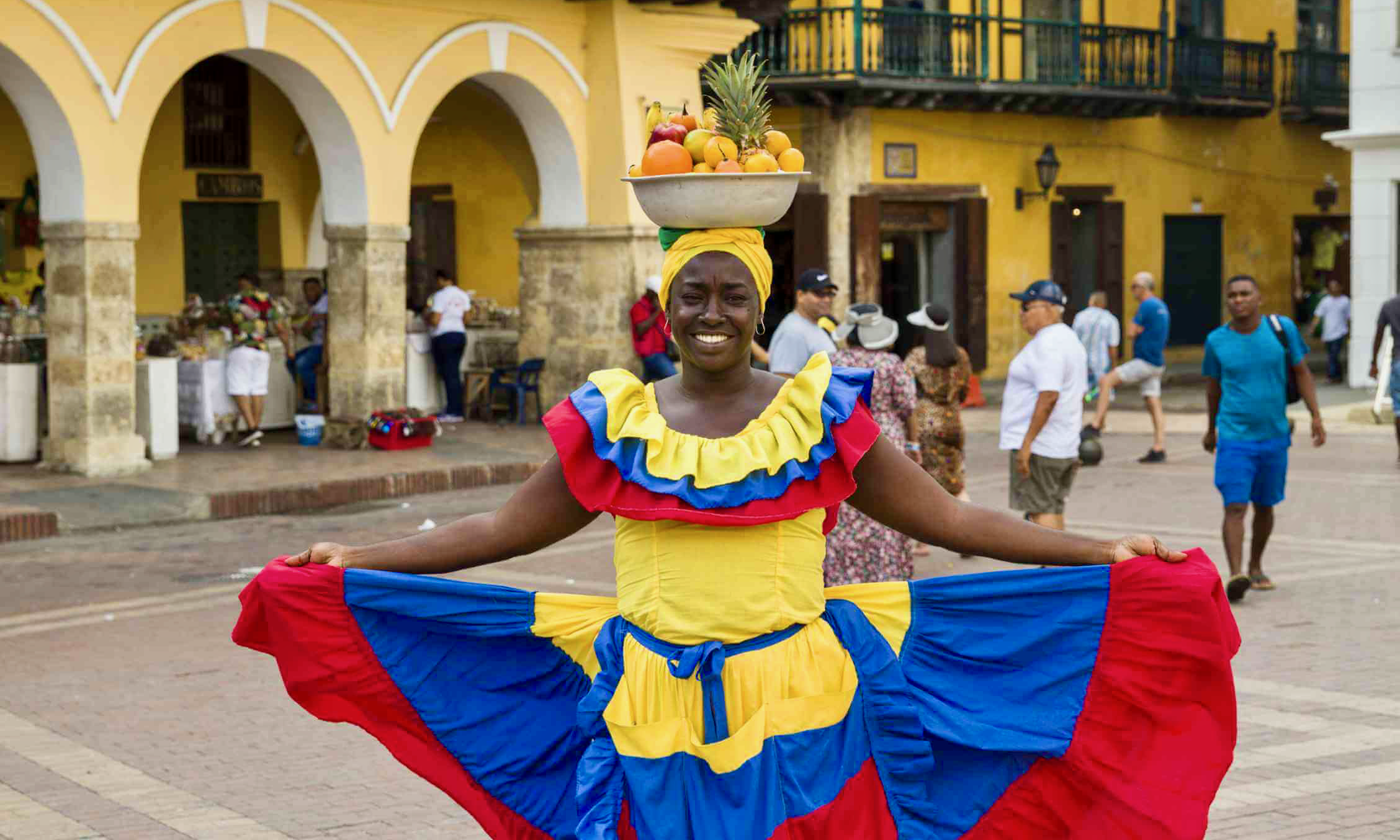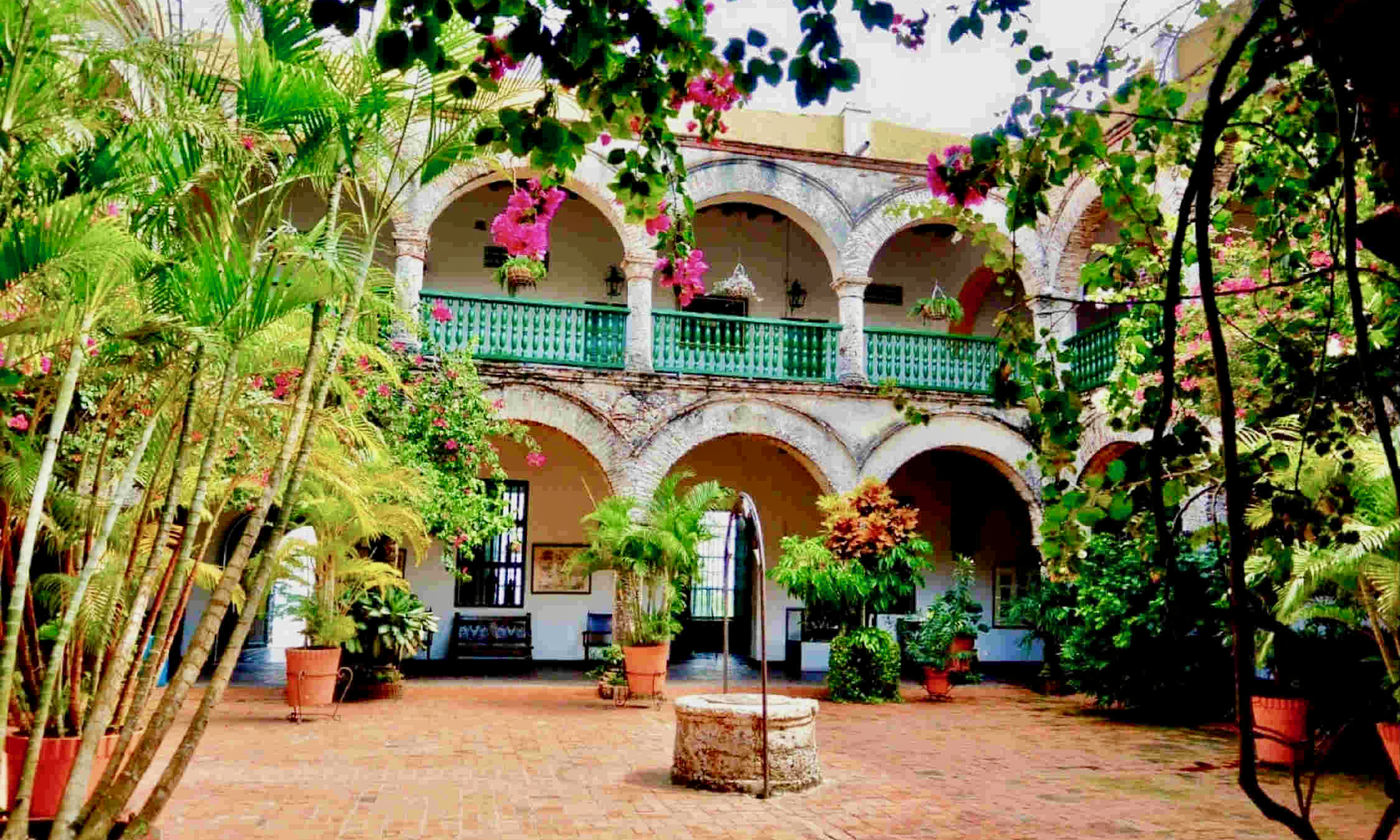 What is Included
Seven Nights accomodations at the villas.
Private Chef, Paige Merritt.
All Dinners and Breakfasts.
Sunset Catamaran Sailing Excursion.
Guided City tour With La Popa and San Felipe Castle.
Beach Day Excursion to Playa Blanca Beach Club.
Access to all amenities at the house, Indoor pool and  RoofTop Pool, RoofTop SPa and Indoor Spa, Elevator, Lounges, and More.
All the planning, research, organizing, food, fun, and relaxation has been arranged… Just catch your flight, we've handled the rest.
What's NOT Included
Airfare
Transportation to/from the airport.  It is a 5-10 minute taxi.  The rate is about $20,000 pesos (about $5.00 USD).
Travel Insurance – highly recommended.  life happens, and the only way you are covered While traveling Abroad.  (Contact Cheri's Travel Spot for pricing).
optional activites, available at Additional cost.
Gratuities – Plan for Chef Paige, House Staff and Maids, tour guides, Taxis or Bus drivers.
Lunches and Snacks – these will be at each person's discretion.  Some Excursions Do include Lunch with the Tour/Activity.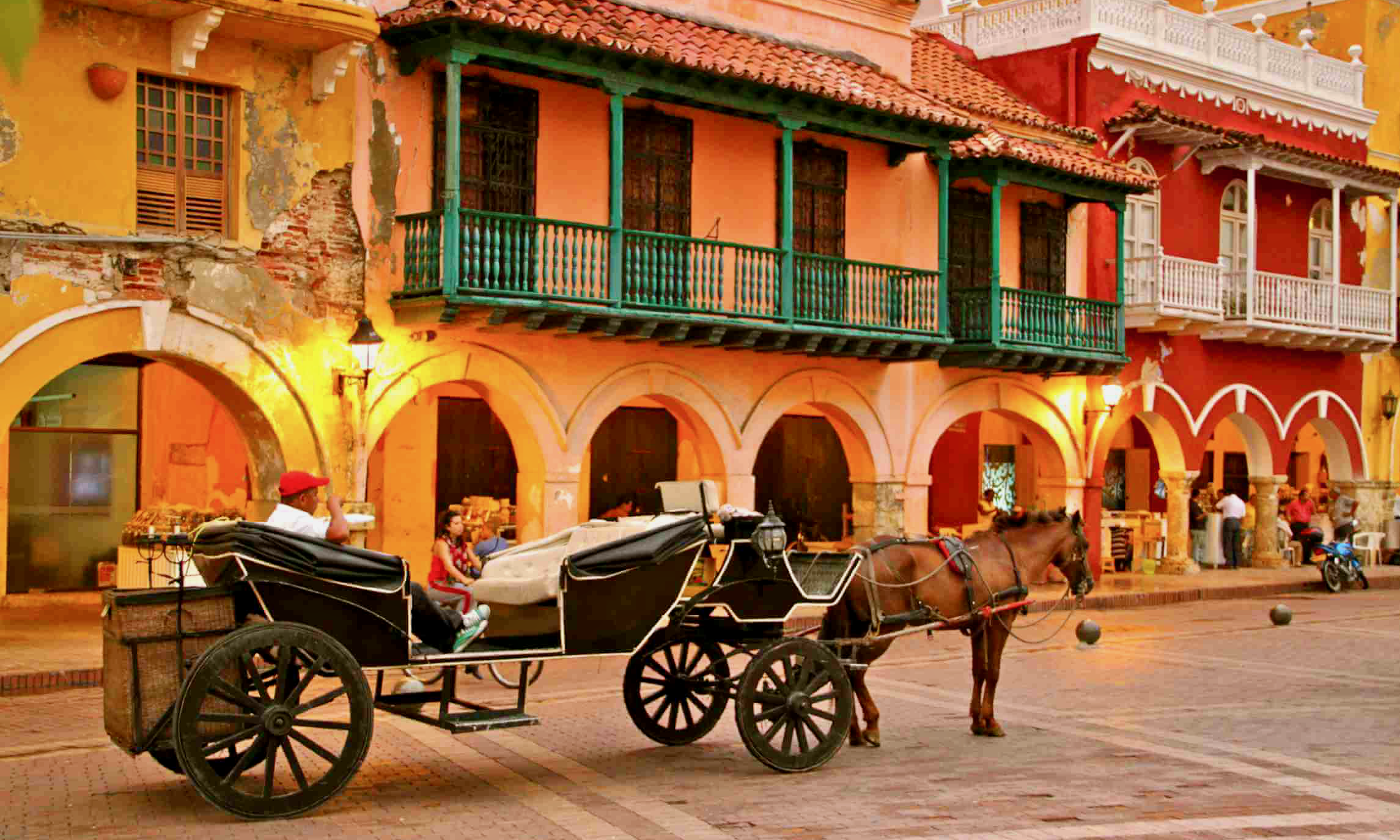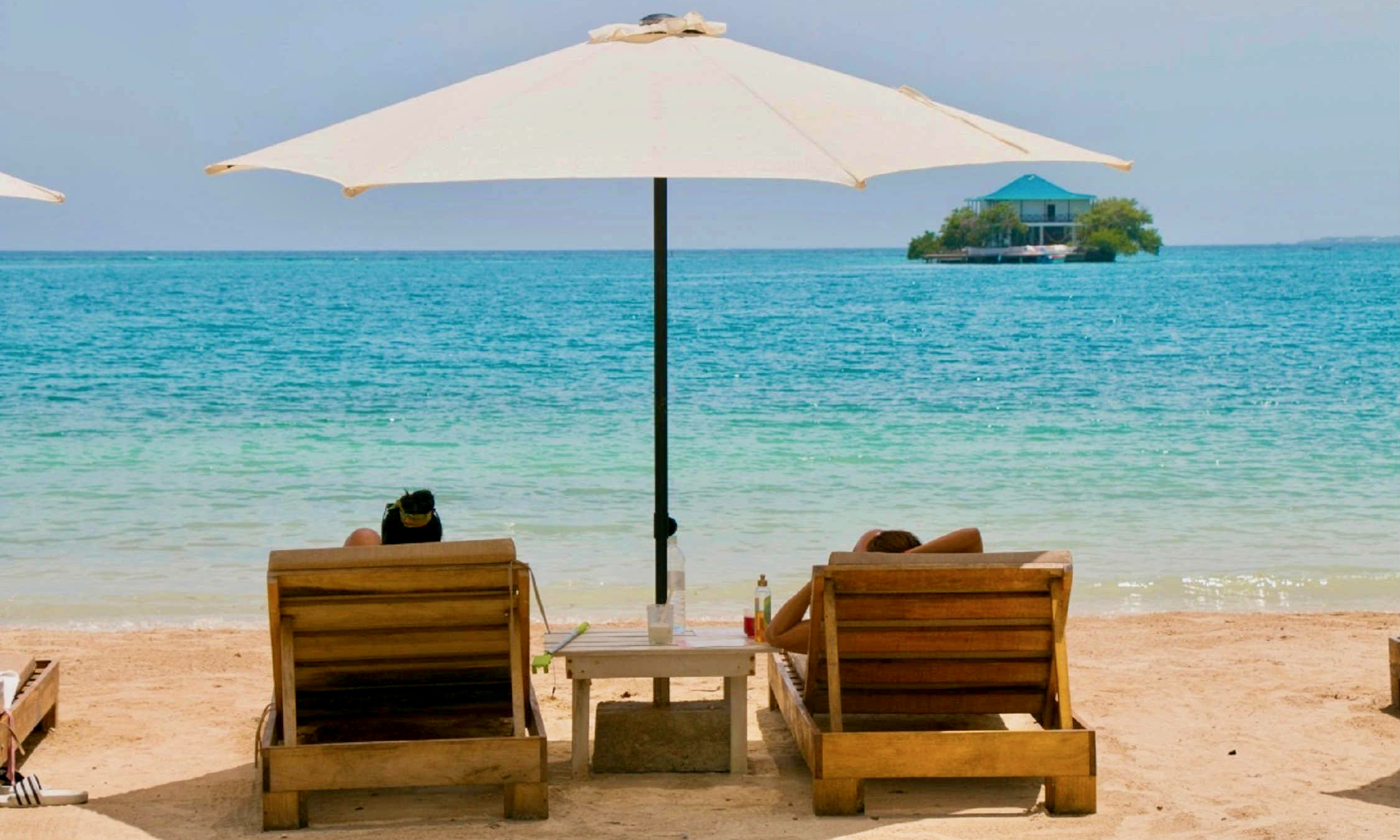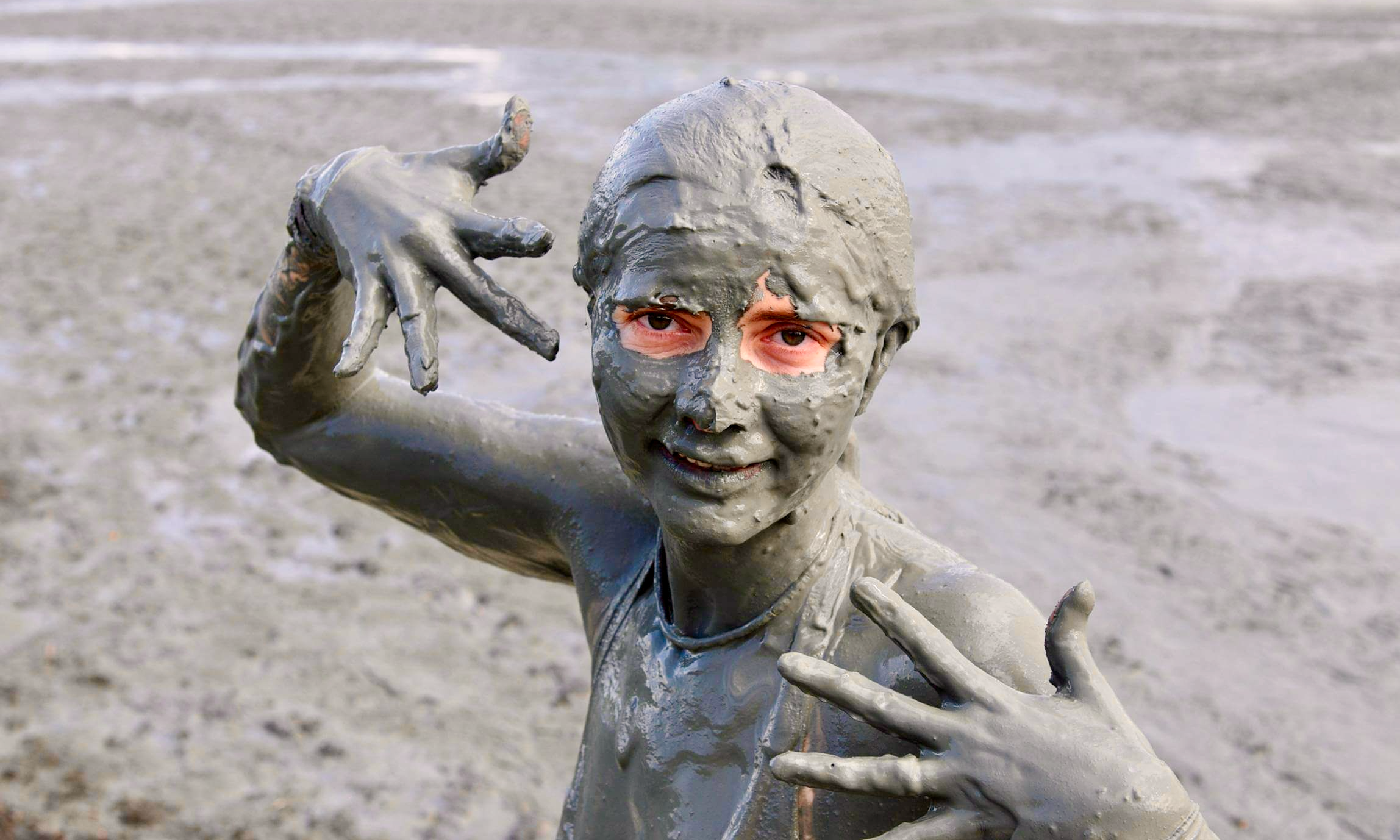 Private Chef
We are so lucky to have Chef Paige @solprivatechef Returning for the fifth time!!!  She will be preparing All Breakfasts and Dinners, including a Special Thanksgiving dinner at the villa for us all.  You will fall in love with her and the delicious food she prepares.
Our Home Away From Home
This multi unit villa and mansion has and 2 swimming pools, 2 spas, and is located in a unique place full of magic, in the heart of the Walled City of Cartagena. Near the best places of entertainment and at the same time in peace heaven between its secular walls.
The house forms the corner between Manuel Román and Arzobispado streets, in front of Plaza de la Proclamación and diagonal to the Government of Bolivar. This house is one of the most important architectural and colonial properties in the city of Cartagena.
Discover the spaces of this spectacular mansion full of history and its architectural composition where the colonial architecture mixes with a modern style, giving, as a result, a mansion of dreams.
The house has 15 bedrooms (all ensuite) with several receptions and fully equipped kitchens on the different levels of the house as well as several terraces. At the entrance a big swimming pool with access from several rooms. On the rooftop, you will find another pool with a breathtaking view of the historical center of Cartagena.
Pricing
Pricing is per person and includes all taxes and fees.  Rates are subject to change.
Every Room has its own Private Bath En Suite and independent Air Conditioner.
Female Room Options
Option #1:  Shared King with an additional Twin bed in the room. 3 People.
Shared King:  $1775
Twin:  $1825
Option #2:  Own Queen with an additional Twin bed in the room. 2 People.
Own Queen:  $2395
Twin:  $1875
Option #3:  Shared King.  2 People:  $1875
Male Room Options
Option #1:  Own Queen with an additional Twin bed in the room. 2 People.
Own Queen:  $2395
Twin:  $1875
Option #2:  Twin Bed with an additional Twin bed in the room. 2 People.
Private Room Options
Option #1:  Private En Suite available for Male or Female.  1 Person.
Terms
Full Non Refundable payment is due at time of booking.
Know before you go
When booking Flights make sure to arrive on Saturday, Nov 19, 2022 and book flights to Rafael Nuñez International Airport – CTG, departing Saturday, Nov 26, 2022.

This getaway is not a church sponsored event but LDS Standards are expected to be maintained.
Detailed Itinerary
*Details are subject to change
Day 1:  Saturday, November 19, 2022 – Arrive in Cartagena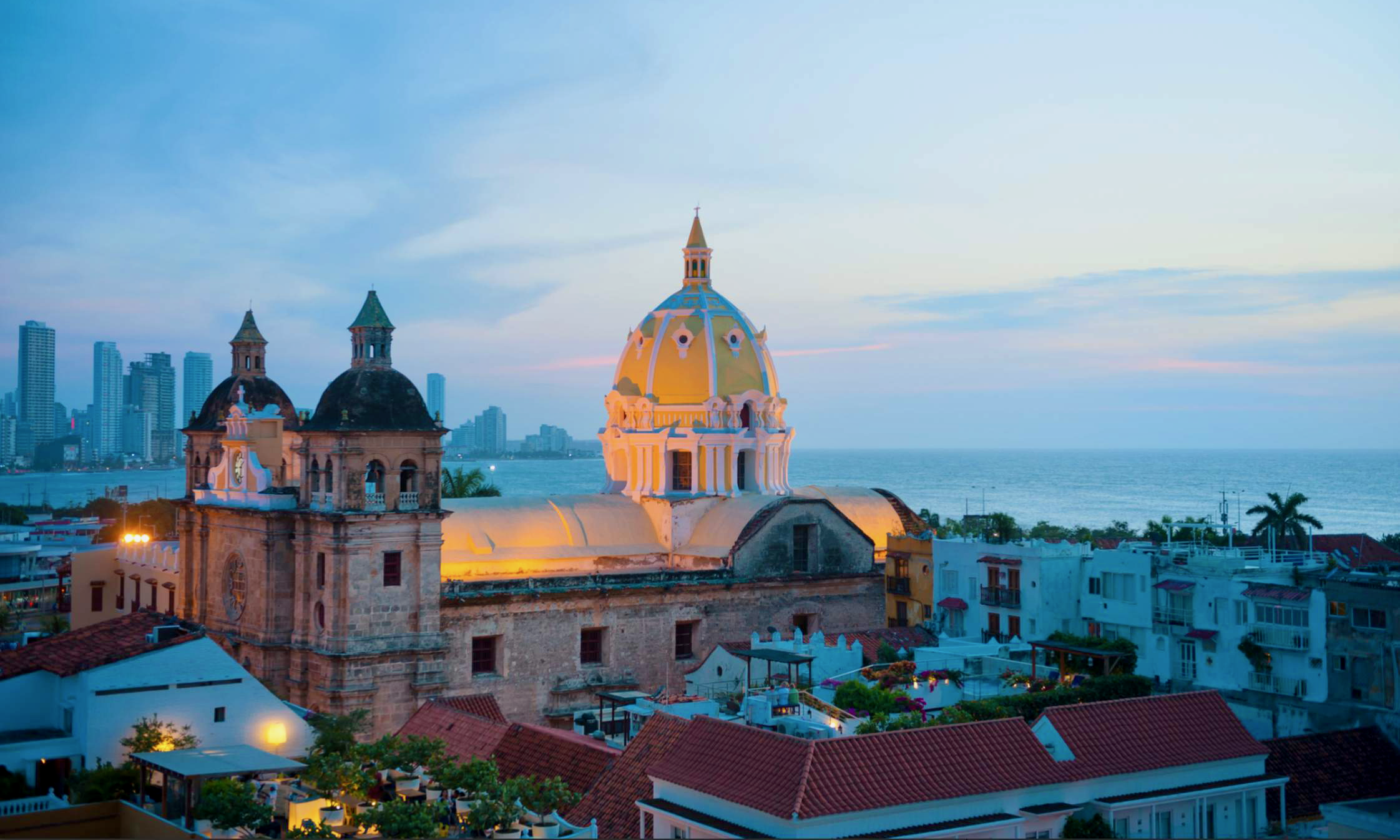 Arrive in Cartageña (Rafael Nuñez International Airport – CTG)
Welcome dinner to celebrate the week ahead and meet your new house mates.
Day 2:  Sunday, November 20, 2022 – Sunset Catamaran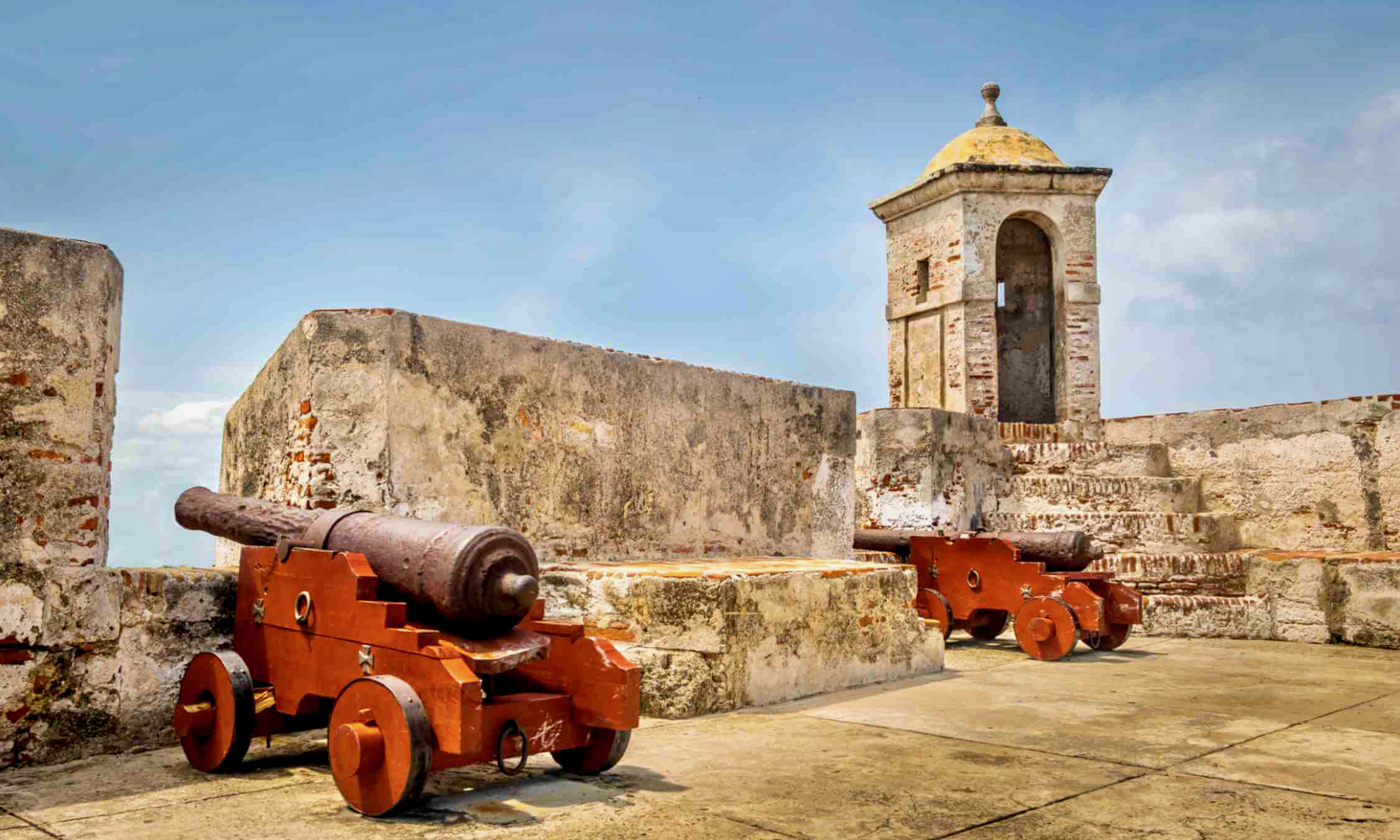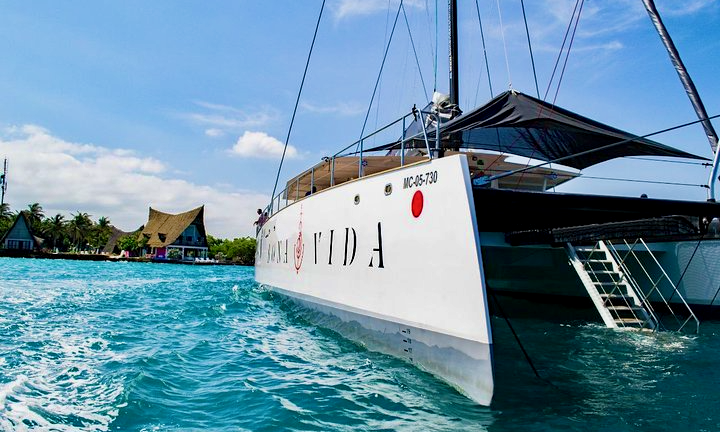 Church- All are invited to come with us to a local meeting house in the morning for Sacrament.  The afternoon will be free time to explore the local area and the walled city of Cartagena.
Included Group Activity – Sunset catamaran ride on the Bona Vida.
Day 3:  Monday, November 21, 2022 – La Popa and San Felipe Castle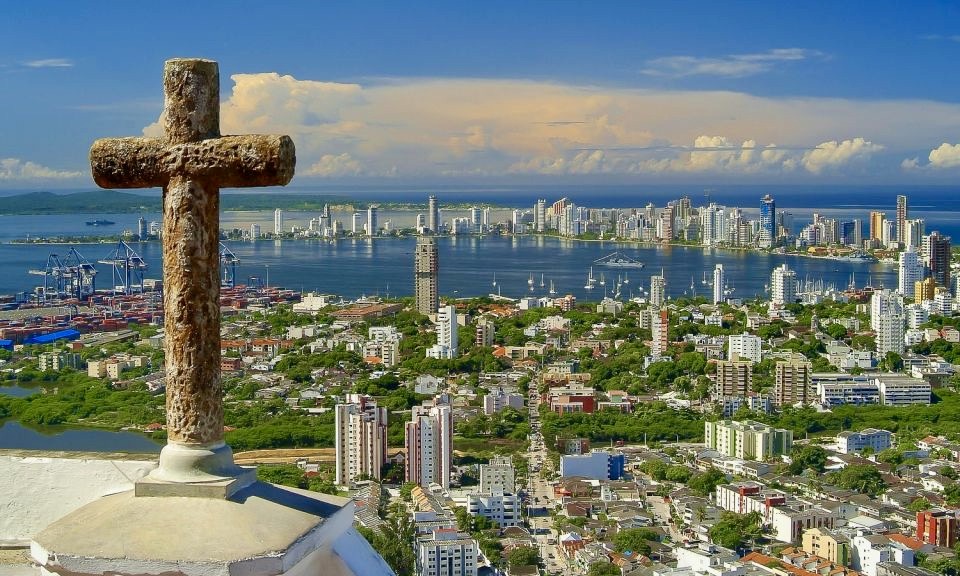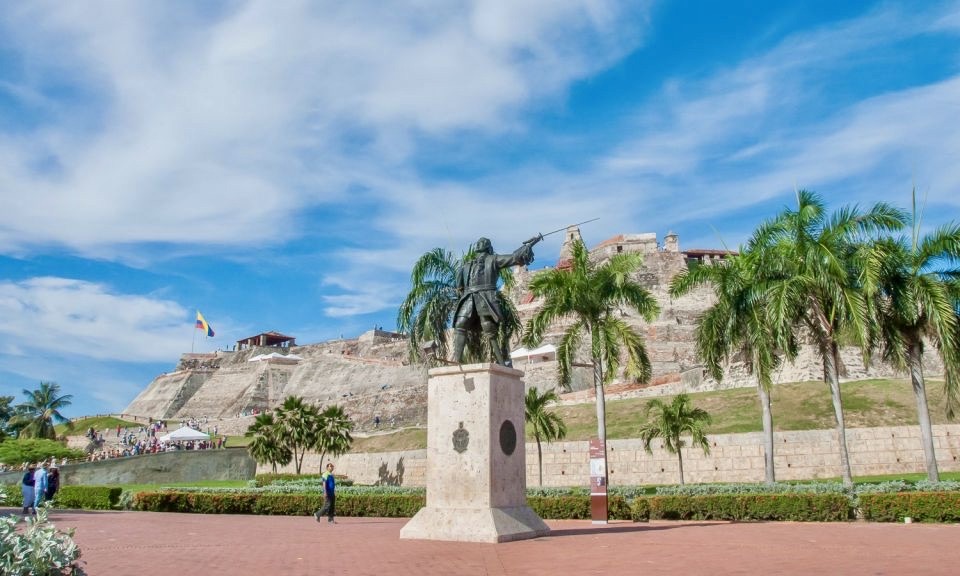 Included Group Activity – Guided City Tour with La Popa and San Felipe Castle
Discover the magic of Cartagena — declared a World Heritage Site for its architectural distinction and its history — on this 4-hour, small-group tour. Visit the main sites around the city and learn the rich stories behind its culture.
Head to the La Popa monastery, located on the tallest hill in the city, to get amazing views and take the best pictures from above. From there, explore the Fort San Felipe de Barajas, a 16th-century hilltop fortress built by the Spanish to protect against pirates and the English navy. Your guide will accompany you to tell the stories within the fort and explain more of its importance to Cartagena.
Make a quick stop at an emblematic symbol of Cartagena — the Old Shoes Monument — and continue into the Walled City. Take a guided walk around the historic center and gain a deep understanding of its culture and architecture before returning to the house.
Day 4:  Tuesday, November 22, 2022 – Free Day
Optional Activities – ATVs, Bikes and Bites Tour, shopping, museums, Palacio de Palacio de La Inquisicion, national aviary, Art of Getsemani, Castillo de San Felipe de Barajas, horse drawn carriages.
Day 5:  Wednesday, November 23, 2022 – Playa Tranquila Beach Day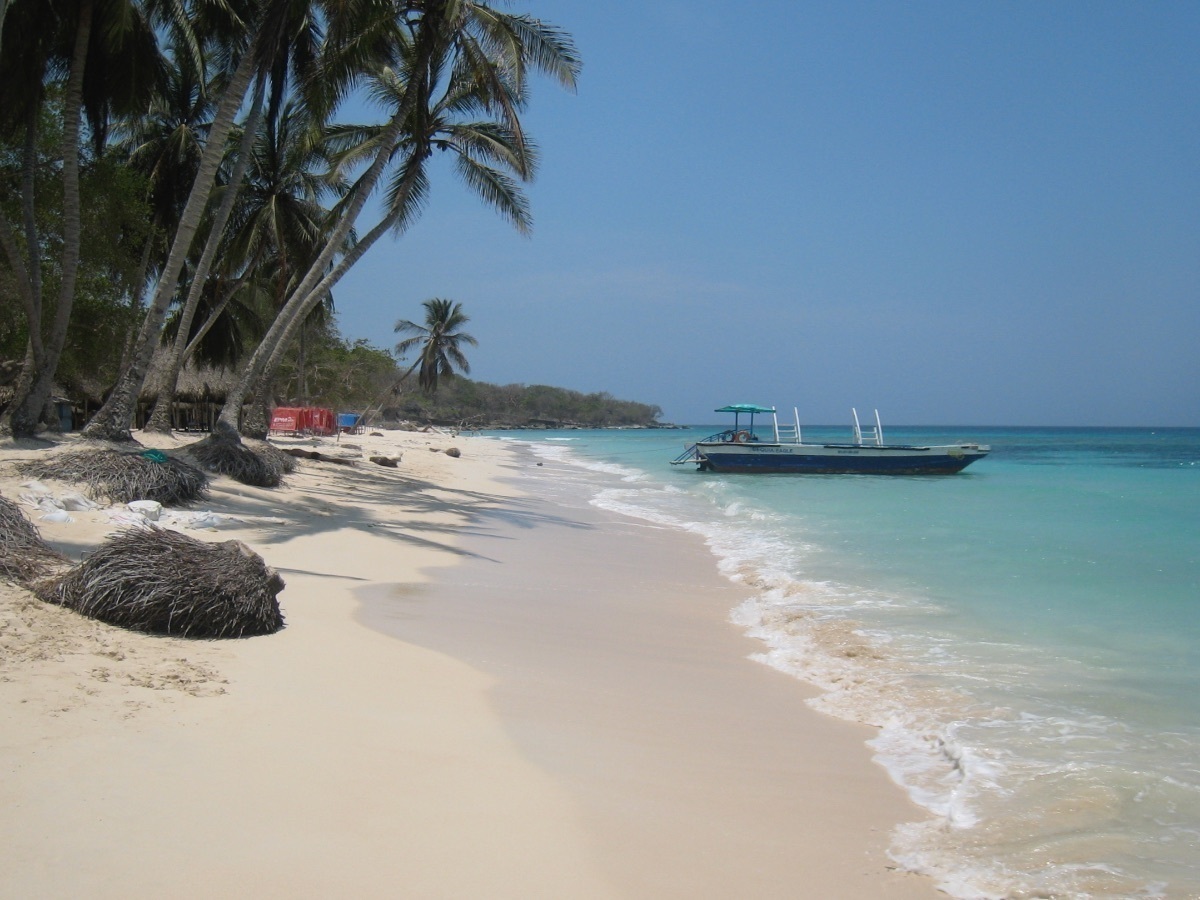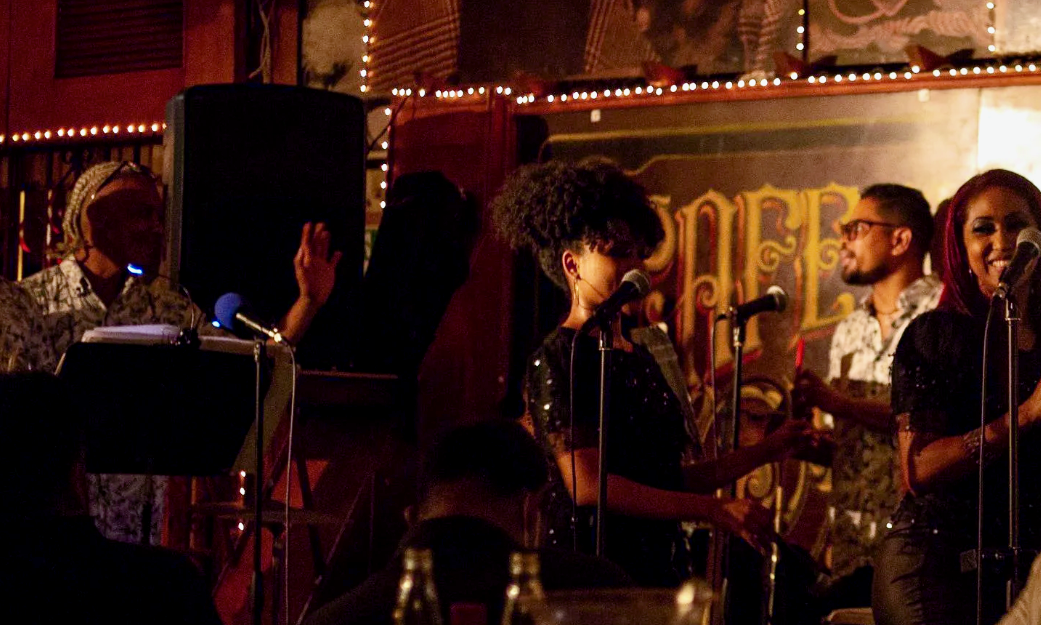 Optional Group Activity – Spend the day relaxing and sunbathing at Playa Tranquila on Baru Island of the Rosario Islands.
We will have boat transportation take us to one of Cartagena's more beautiful and popular beaches, Playa Tranquila.
Starting at 7 am and finishing at 3 pm, It starts from the Muelle la bodeguita, and includes: boat transfer, a welcome bev, typical lunch (fish, chicken, or vegetarian), and use of sun lounges.
Enjoy the day sunning, swimming, hiring locals for massages or hair braids, eating local foods, shop the local vendors, or get a massage on the beach.
Wednesday Night – Café Havana
Enjoy live music and salsa dancing? If anyone is up for some classic local night life, come out with us to Cafe Havana.  A short walk into Getsemani to one of their most iconic and popular clubs for dancing nightly.
Day 6:  Thursday, November 24, 2022 – Volcanic Mud Bath & Thanksgiving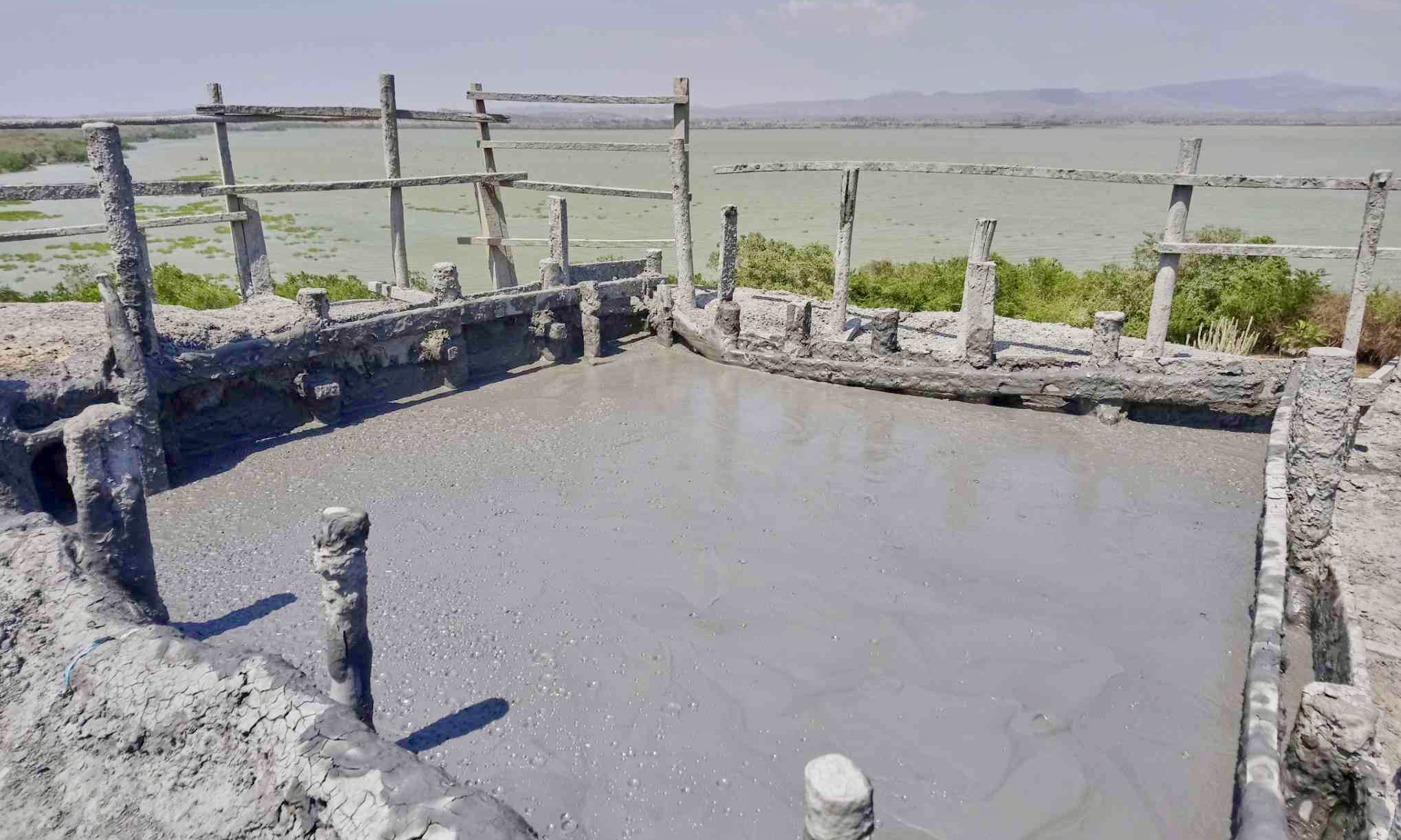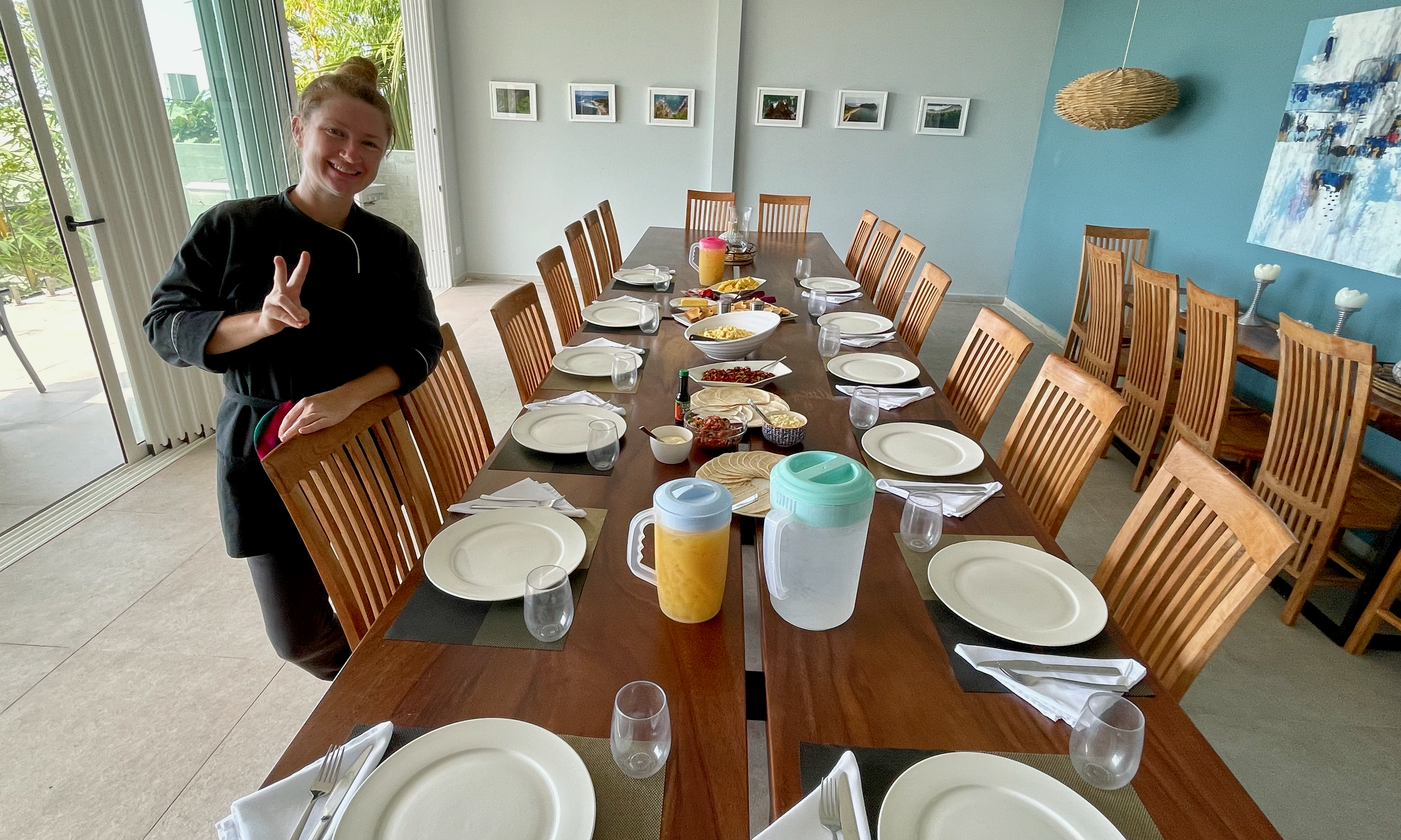 Optional Activity – Volcanic Mud Baths.
Enjoy our group excursion to the famous Volcano de Totumo mud baths for relaxing and mineral treatment.
It's a short 45-minute drive to El Volcán de Lodo El Totumo (The mud volcano of Totumo). With 50 steps to the top, this volcano houses a natural pool of mineral-infused volcanic mud, with an amazing relaxing effect and attributed healing powers of the skin.  After climbing up the rustic stairs, you'll slowly descend into the volcano and enjoy the sensation of gradually covering your body with this therapeutic gift of nature. The mud is actually so dense that you will easily float on top.
At this point, an experienced attendant will be on hand to massage the mud into your body for a truly unique and recommended experience.  Following your mud bath, you'll move down towards the water's edge of an ocean inlet close by. Here is where you'll encounter more attendants who will help you with the removal of the soothing mud before you take a quick dip in the warm ocean waters to rinse off the remaining pieces in those hard-to-find places.  *Optional – a tip of $4-5,000 pesos (about $1-2 USD) will be expected later for each attendant).
For those that prefer a day at their own pace, take advantage of the other local tours…ATVs, Bikes and Bites Tour, shopping, museums, Palacio de Palacio de La Inquisicion, national aviary, Art of Getsemani, Castillo de San Felipe de Barajas, horse drawn carriages.
End the day with a feast.  Thanksgiving dinner by Chef Paige.
Day 7:  Friday, November 25, 2022 – Blue Apple Beach Club Resort Day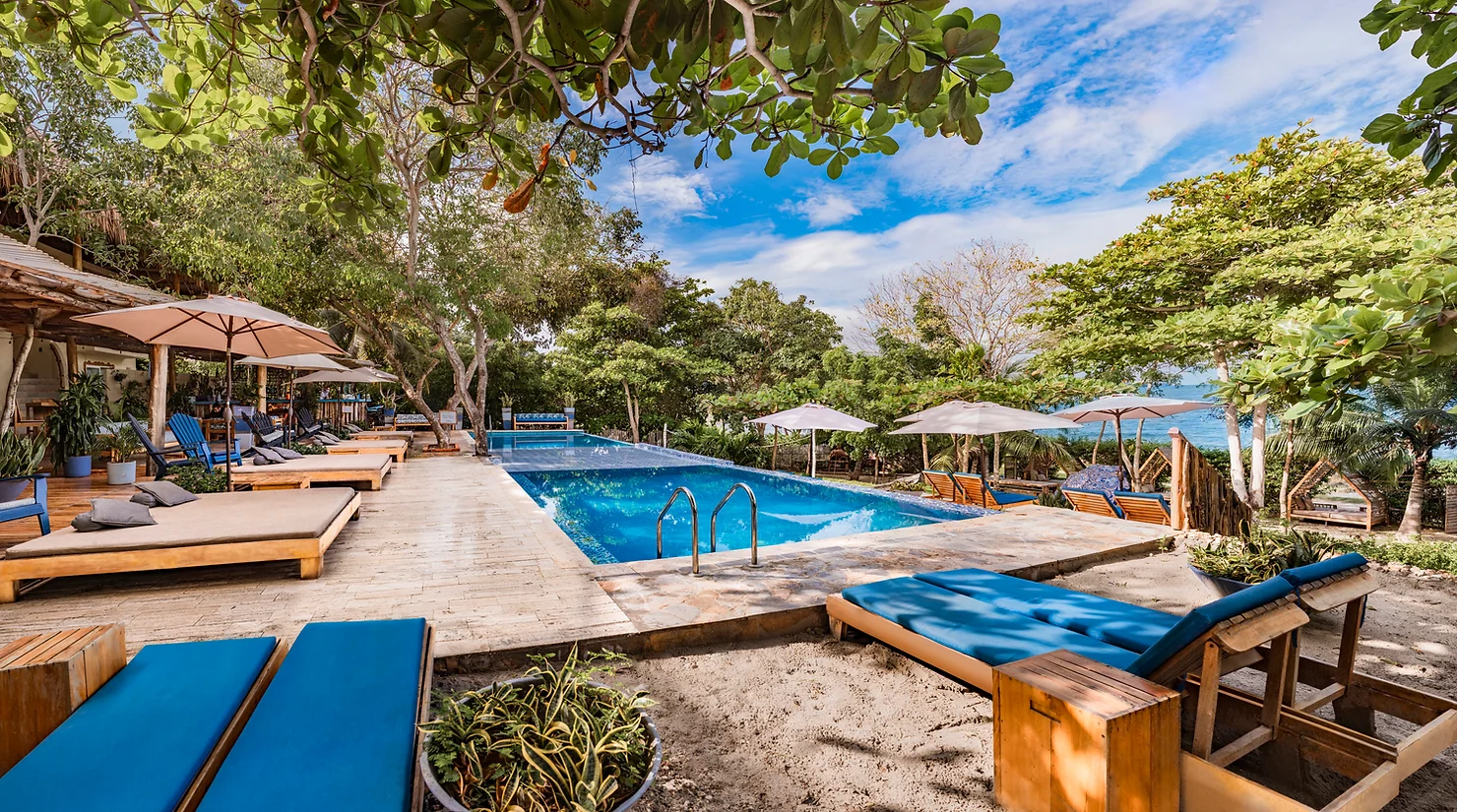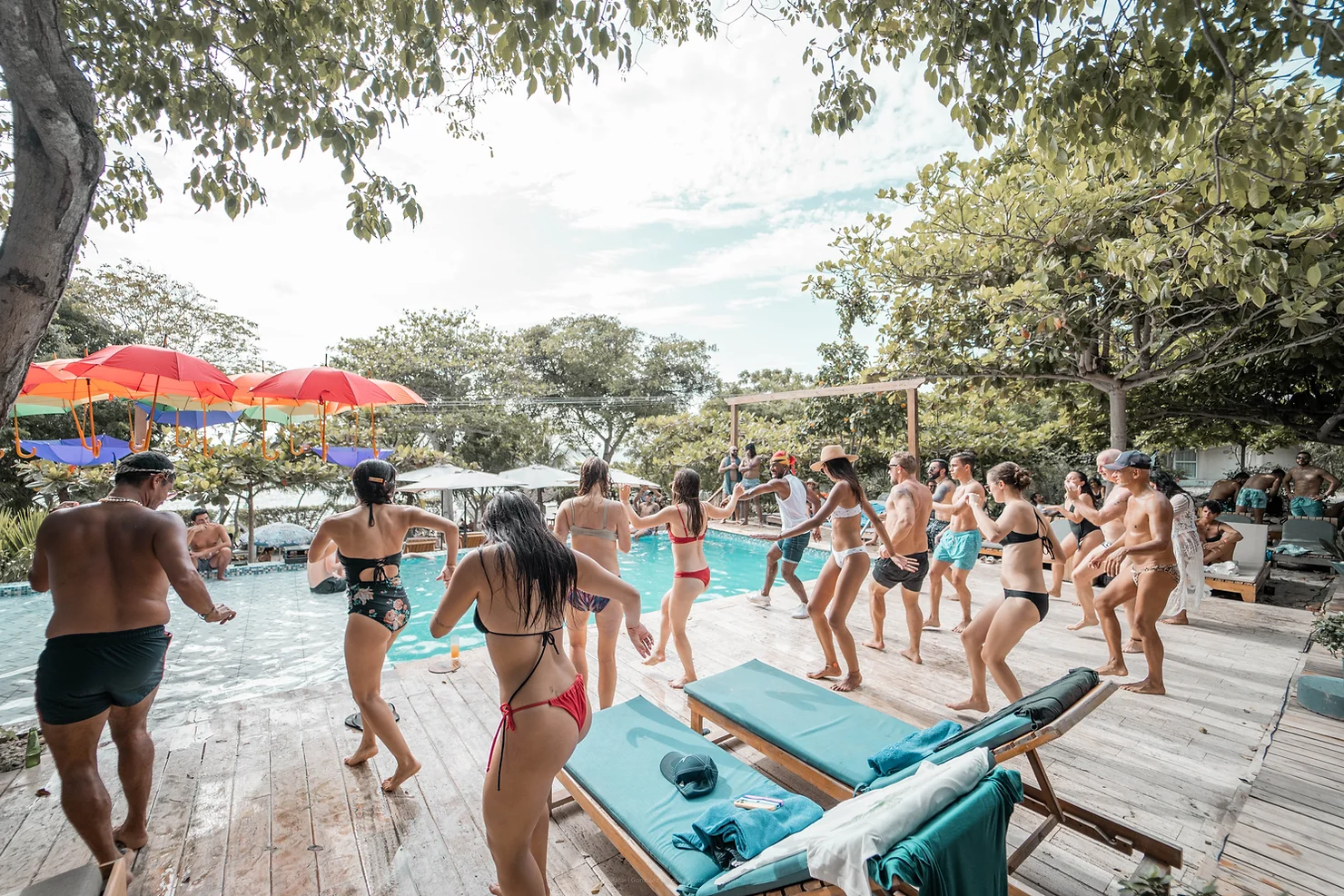 Included Activity – Beach Resort Day on Tierra Bomba Island.
We will have transportation on two luxury 38ft speed boats as they take us to one of Cartagena's more beautiful and popular island resorts, Blue Apple Beach Club. Hidden away on the southern shore of the island of Tierra Bomba, Blue Apple is an independently owned boutique hotel and beach restaurant with a strong focus on fun and also on sustainable tourism. 
With two swimming pools, a large restaurant, outdoor lounge and of course, our beach, Blue Apple is perfectly set up to receive groups for any special occasion.
Tierra Bomba is a huge island and with horses, scuba, local tours, a fortress and boats galore, there are loads of ways to explore and keep yourself occupied.
THE VIBE
Blue Apple Beach was inspired by beach clubs in Ibiza and the South of France. Then we threw in some Colombian magic. During the week it's relaxed, with background music all day. On weekends and holidays we are popular with local Cartageneros, who can often be found dancing poolside to our in-house DJ (1pm – 5pm). 
Facilities at the hotel include an outdoor gym, yoga studio (mats provided), stand up paddleboards, beach volleyball.
Our recycling centre, kitchen garden, carpentry and livestock areas are also open for exploring.
Blue Apple is also a PADI Dive Resort and our dive operation is run by Cartagena's #1 Dive School, Paraiso Dive. We have a training pool, 4m house reef within swimming distance and easy access to Cartagena's main dive sites (Baru, Rosario Islands). We offer taster dives to advanced courses, as well as guided snorkelling.
Outside the grounds, the island of Tierra Bomba is surprisingly large and one of our favourite ways to explore it is on horseback. Enjoy a guided hack, from beach to beach, stopping to swim along the way. Suitable for beginners and experienced riders alike.
The afternoon 'moto-tour' as it is known, is a fantastic way to get a taste of local village life. You will ride pillion on a motorbike driven by one of the island's mototaxistas, who will take you to visit all the important cultural sites, as well as showing you around town, stopping for a soft drink with your driver as the sun sets.
In addition to these, our community offers (and profits from) many other activities and treats which we are delighted to offer to our guests, including: village and fortress walking tours, Rosario island boat trips, massages, local-style fishing, manicures and pedicures, mountain biking, guided mangrove kayak tours and latin dance classes.
Included:
Two Course Lunch & Water
Sun Lounger and Towel
Access to Day Pass Activities
We'll end the day with a farewell dinner to recount the new memories and celebrate the adventures experienced.
Day 8:  Saturday, November 26, 2022 – Depart for Home
Say goodbye to your new friends and head to the airport for your return flights.  Taxi's will transport you for the short drive to CTG Airport.  Costs are estimated around $20,000 pesos or about $5.00 USD.
"It feels good to be lost in the right direction" ~ Unknown