Have you ever wanted to visit Croatia?  This is your chance!!!
We'll be sailing on a vintage ship around Croatia with morning stops in small coves and secluded bays and afternoon
and evening exploring port amazing port towns.  Relax on deck, swim the gorgeous waters, wonder through tiny walled off cities,
explore National Parks,and so much more!
Join us on this Bucket List adventure and sail around beautiful and historic Croatia!

Come explore Croatia with us!!!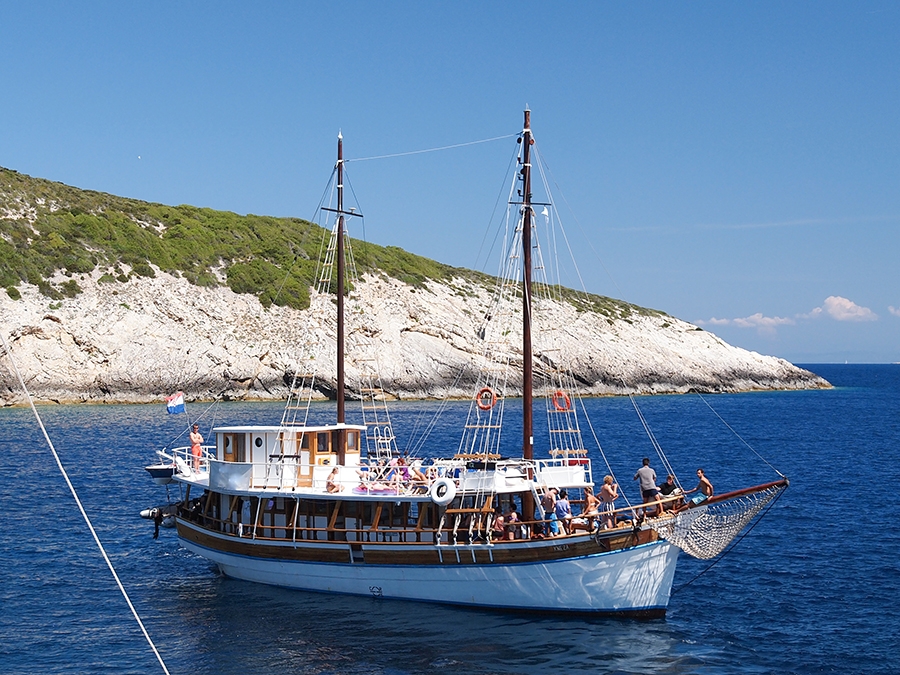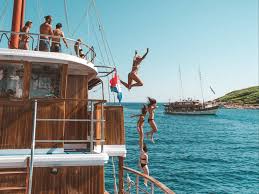 Where: Croatia
Visits: Split, Stari Grad, Hvar, Mljet, Dubrovnik, Korcula, Makarska, and Omis
Optional Add on: Visits: Krka, Zadar, and Plitvice
Ages:  20's, 30's & 40's 
Some of the AMAZING things this trip has to offer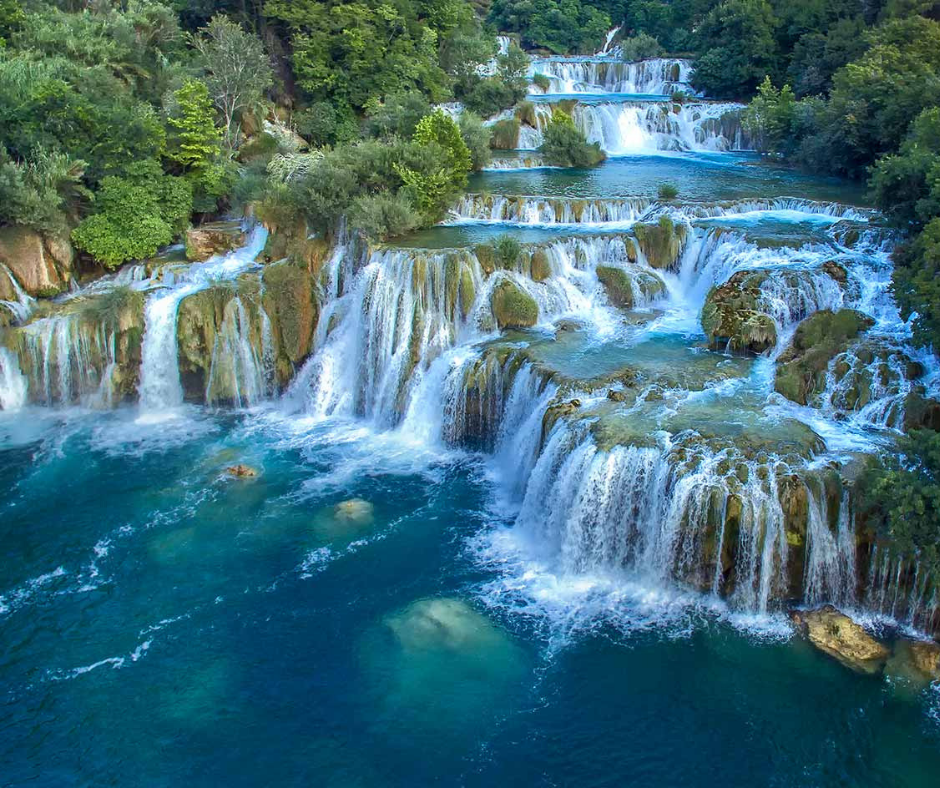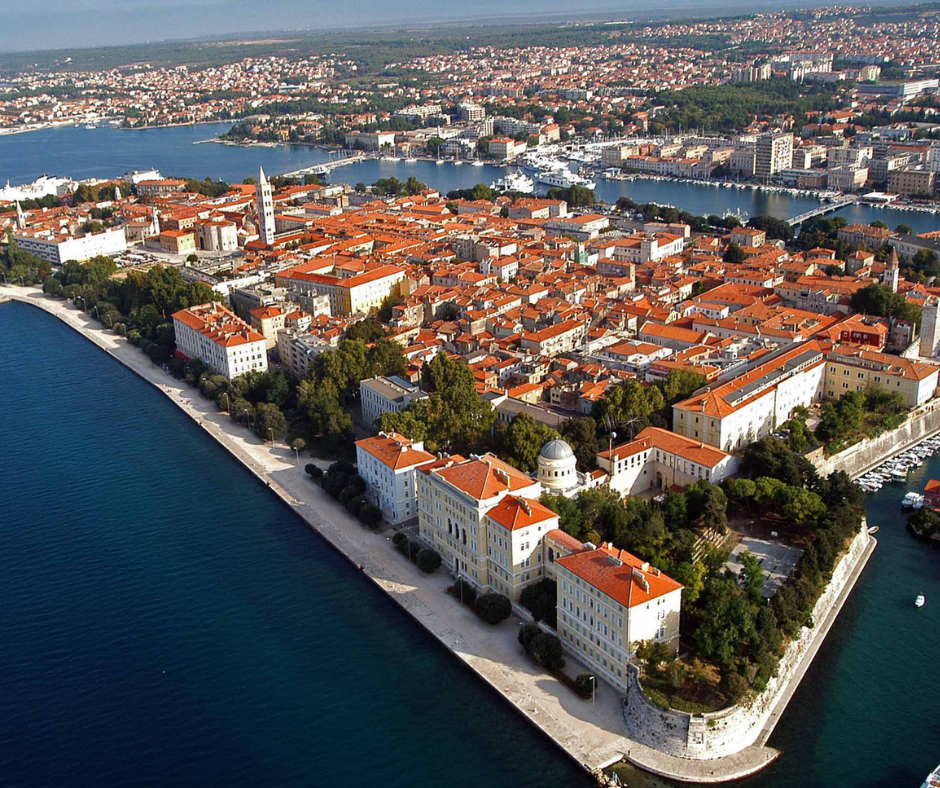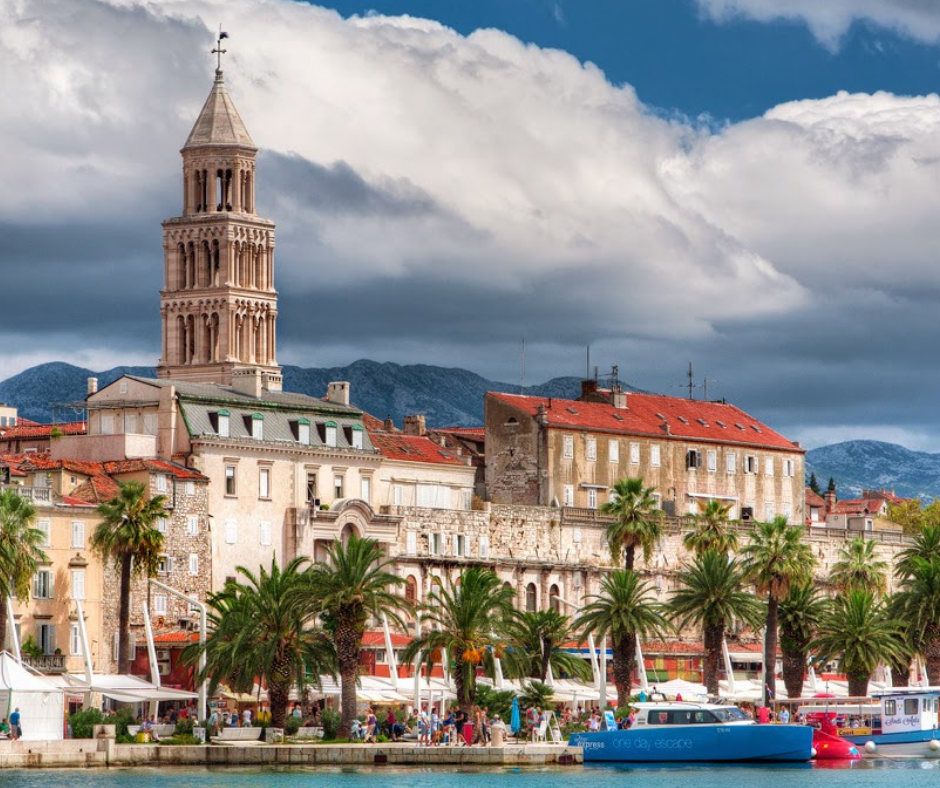 It's more than just a trip to Croatia!
What's Included: (Cruise)
7 nights' accommodation in bunk beds aboard a private ship
7 breakfasts, 7 lunches
Boat captain and crew
All transportation starting and ending at the Split Marina
All Orientation walks
Bedding on boats
1 litre of drinking water per day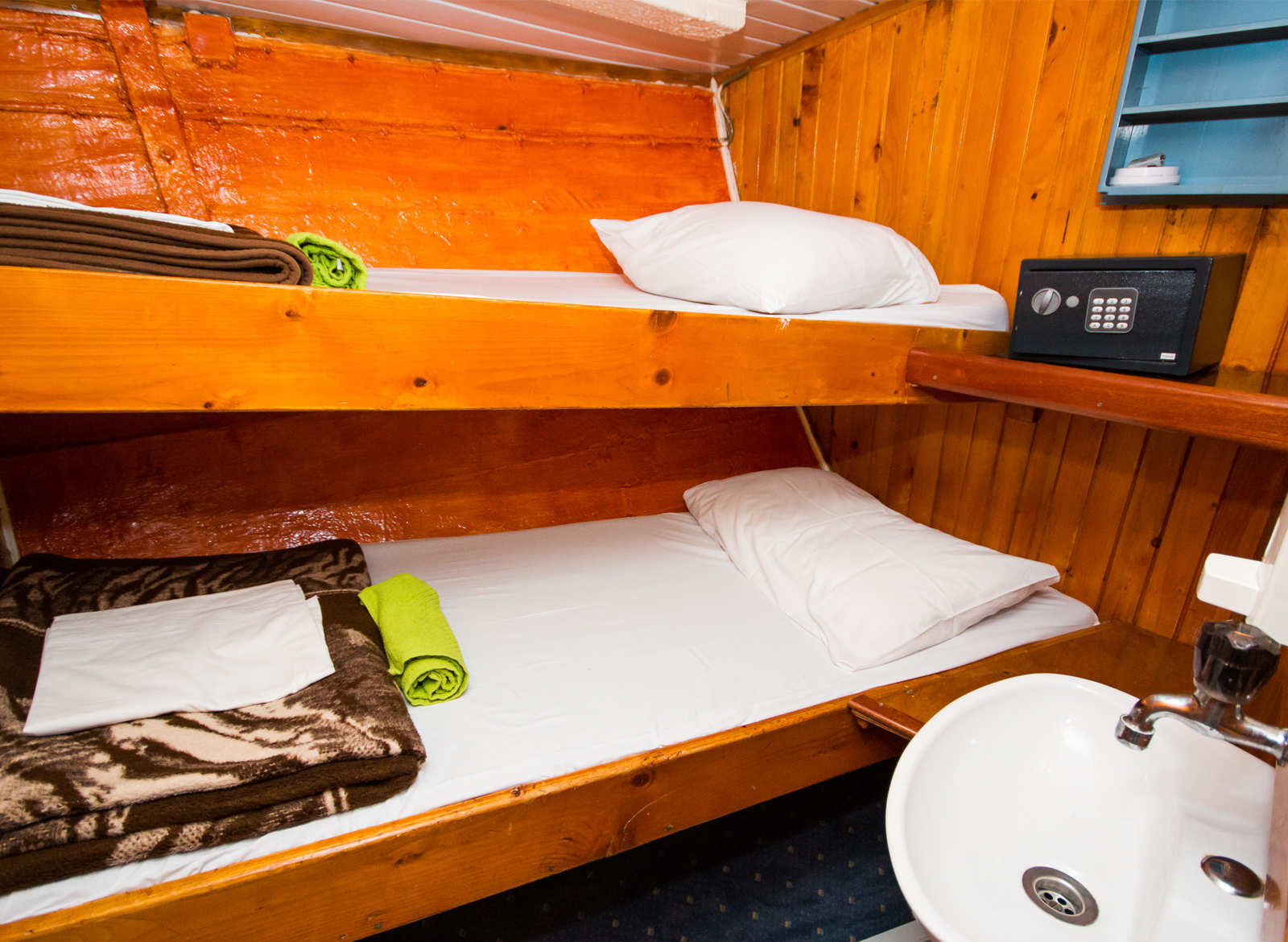 Accommodations
We will be sailing on The Kneza.  All cabins have one bunk bed and a sink.  There are 6 bathrooms on the boat shared by everyone.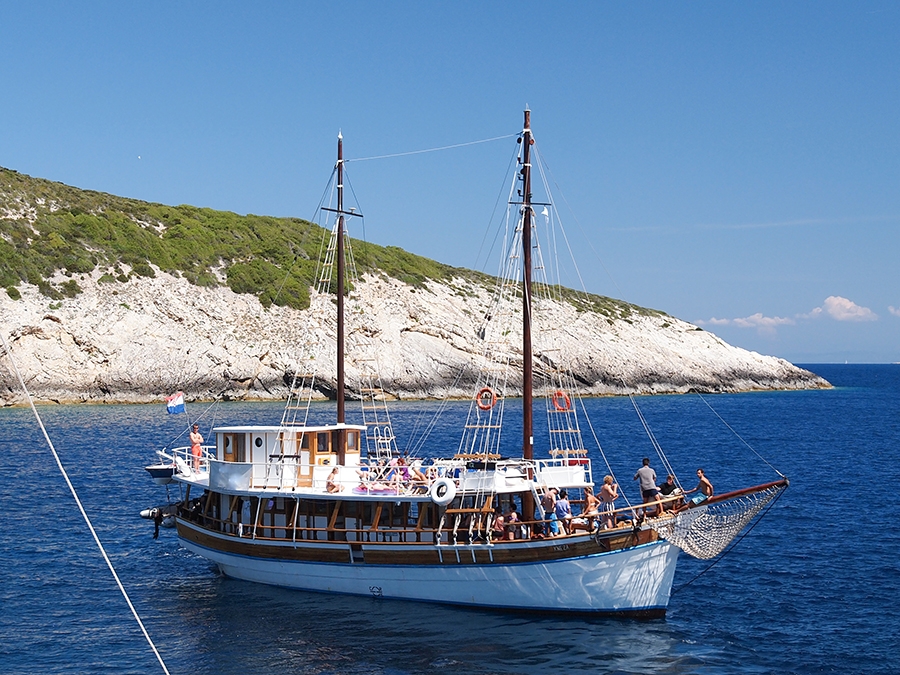 8 Day Sailing Adventure (Sept 7-14): $769 
Optional Add on 2 Day National Parks Adventure (Sept 14-15): $207
Stay even longer for white water rafting & canyoneering, these rates do not include accommodations
Extreme Canyoneering (Sept 16) $90
White Water Rafting (Sept 17) $55
Full Payment is due at time of booking
Cancellation Policy:
Non Refundable after final payment but you can sell your spot to another person of the same gender for a $100 name change fee.
When booking your flights make sure to arrive into Split no later than 11:00am on Sept 7, 2019.  If you are only doing the cruise portion of the trip you can depart any time on Sept 14, 2019 since we dock the night of the 13th into Split.  If you are continuing on to explore the National Parks & Zadar you will want to book a flight Sept 15th anytime after 9pm.  You will have the option to add on an additional night in Split if you have an early morning flight on the 16th.
This getaway is not a church sponsored event but LDS Standards are expected to be maintained.
Day 1:  Saturday: September 7, 2019 – Split to Stari Grad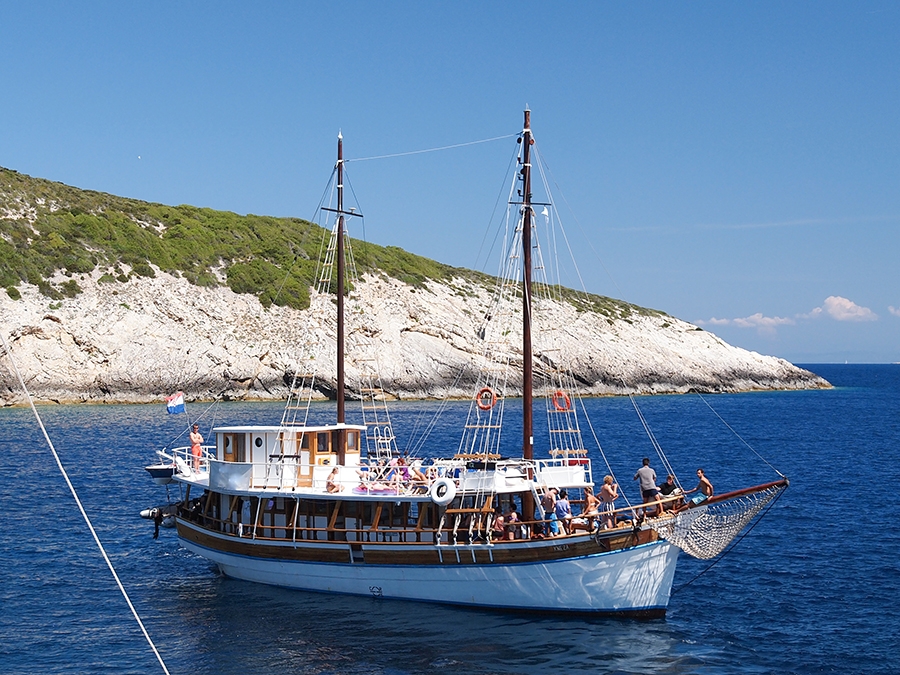 Kick off your Croatia Adventure as we set sail from Split harbour! Explore the ship and get familiar with your accommodations, you're in for a trip of a lifetime. We have an easy first day cruising the blue seas as we make our way to Stari Grad, the beautiful cultured little town set on the north coast of Hvar Island. When we arrive into paradise you'll have time to explore this beautiful town. What a life!
Day 2:  Sunday: September 8, 2019 Stari Grad to Hvar
We depart Stari Grad after breakfast and set sail for the beautiful port of Hvar. Hop back in the azure waters of the Pakleni Islands for a swim, and get yourself feeling fresh! Then enjoy every bite of your delicious on-board lunch before deciding how to spend your afternoon. Either relax on-board and do some sunbathing, go on an orientation walk of stunning Hvar, check out the impressive fortress or just explore the port city. Here you'll get to see the largest city square in Dalmatia, the yacht Riva, and the impressive fortress.  Keep some fuel in the tank, as we offer optional Captains Dinner on board (110 KN) and entrance to the Carpe Diem beach party to dance your night away to the entrancing deep house beats. Make this a night to remember!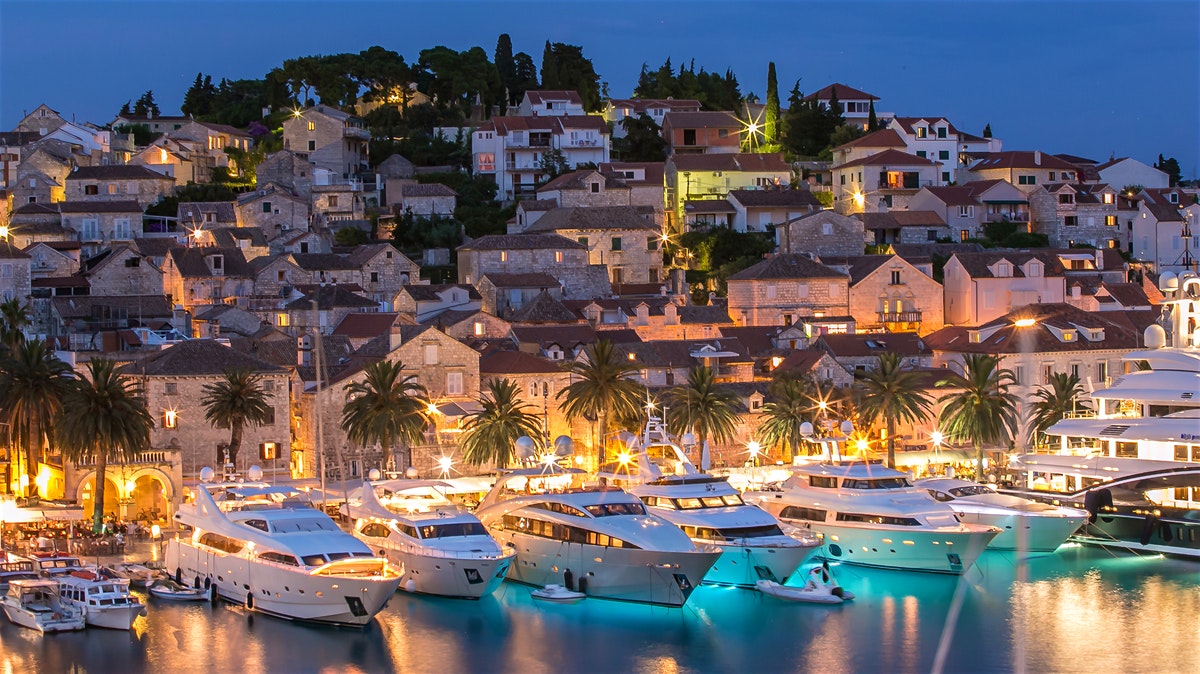 Day 3:  Monday: September 9, 2019 Hvar to Mljet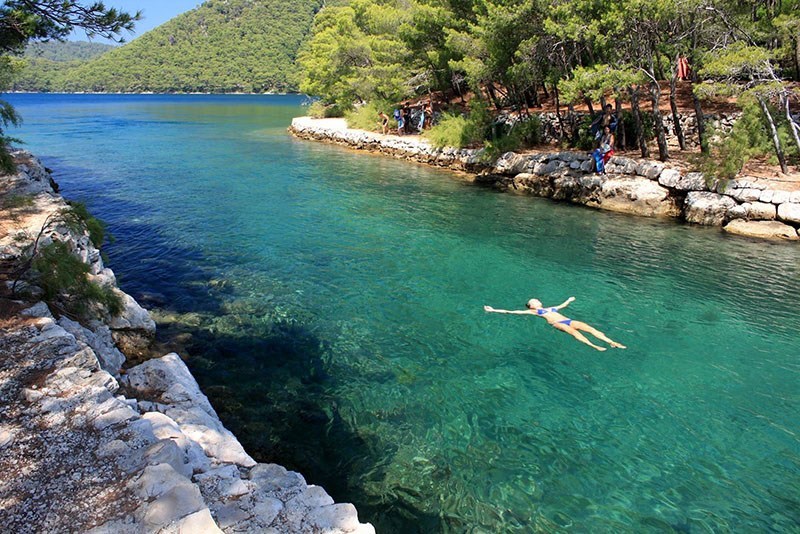 We depart Hvar nice and early, and breakfast will be served as we chase the sun on our morning meander to Mljet. If you get warm in the sun, don't worry! We'll be stopping en route for a refreshing swim, followed by a tasty lunch. We drop anchor in Mljet and you have the entire afternoon to explore the island at your leisure. The island is home to a large national park with pine forests and abundant nature surrounding two salt lakes. There's biking, swimming, boating, and sightseeing on offer, so make the most of it! (Bike and Boat hire for 130KN)
Day 4:  Tuesday: September 10, 2019 – Mljet to Dubrovnik
This morning we hoist anchor and set a course for Dubrovnik! Enjoy breakfast as we cruise the clear waters on the way to the Croatian coast. We have a swim stop and lunch shortly before arriving in King's Landing, Westeros (also known as Dubrovnik!). Stretch those suntanned legs with an orientation walk to introduce you to the awe-inspiring sights around you. Explore some surviving renaissance architecture such as the Sponza Palace, or partake in a Game of Thrones walking tour of the city (150KN) and wander the perimeter wall. Tonight explore Dubrovnik's nightlife and party inside a 15th century fortress at Club Revelin!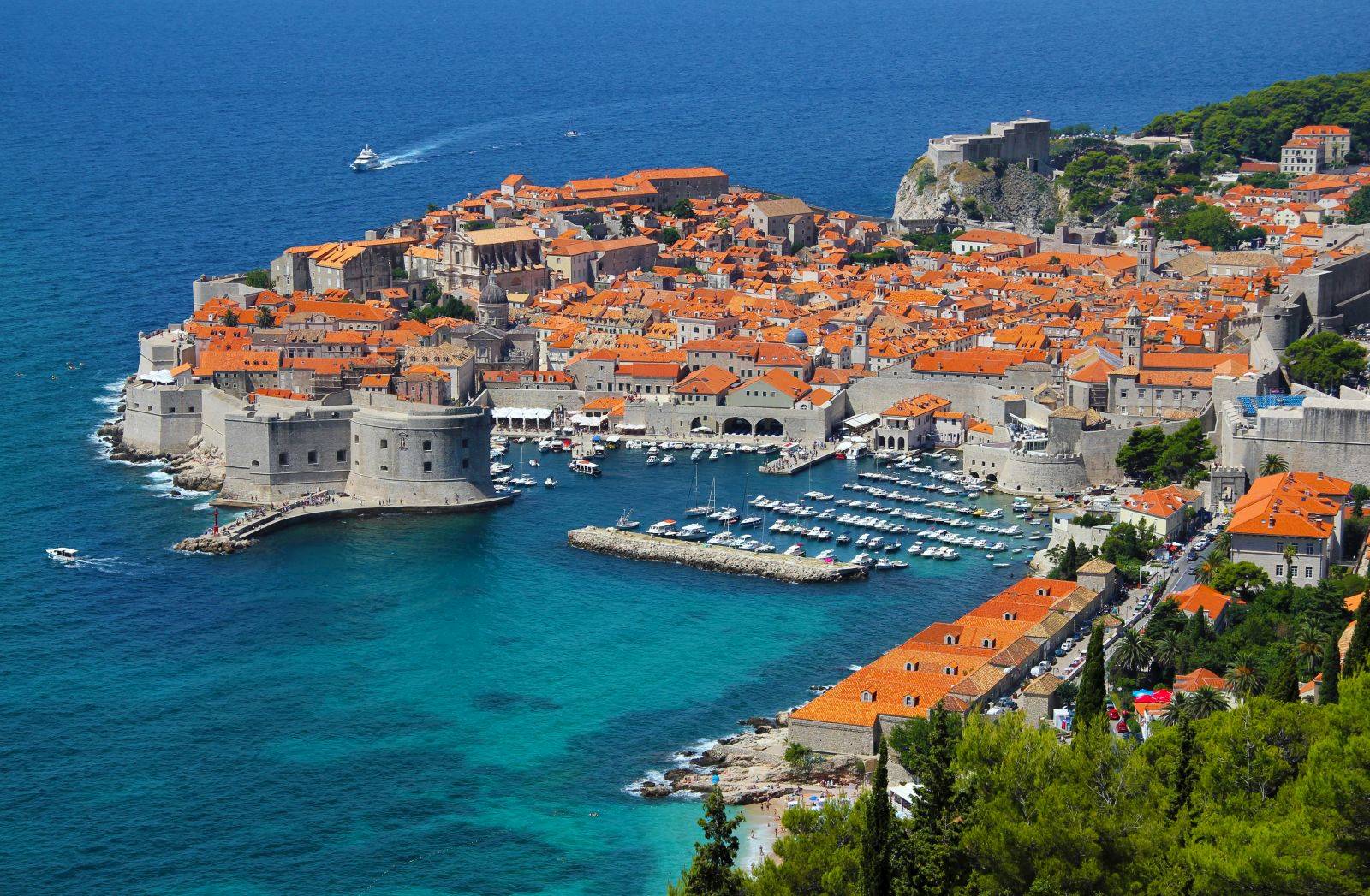 Day 5:  Wednesday: September 11, 2019 – Dubrovnik to Korcula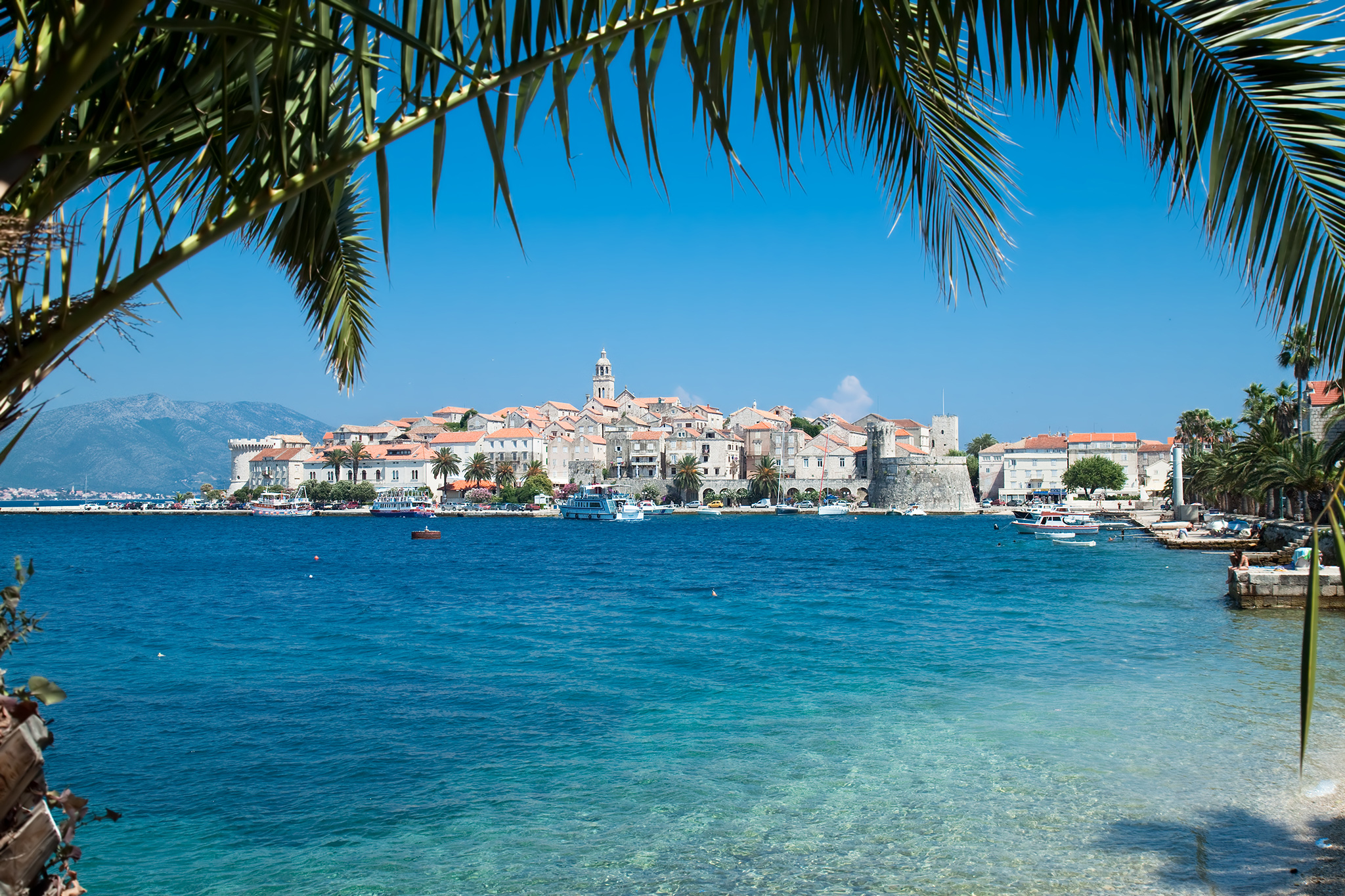 Sleep in as we gently depart Dubrovnik early this morning. We'll have a swim stop before enjoying some tasty lunch, as we make our way to the island of Korcula. We arrive in the afternoon and have an orientation walk of the medieval Old Town, famous as the historic home of Venetian traveller Marco Polo! Be sure not to miss out on Korcula's vibrant nightlife!
Day 6:  Thursday: September 12, 2019 – Korcula to Makarska
We set sail early as the Adriatic carries us gently to the coast of mainland Croatia, and onward to the city of Makarska. Get the water wings ready as we will be having two swim stops today – one this morning and again after we have enjoyed our lunch! We arrive in the afternoon and have an orientation walk to help you get your bearings and highlight the sights of this amazing location set at the base of the Biokovo mountains. Enjoy your free time by checking out the Riviera, getting a massage, doing a spot of shopping or just relaxing in one of the many cafes or bars. Tonight we grab a bite in the Old Town and harness the power to rave in a cave until the small hours.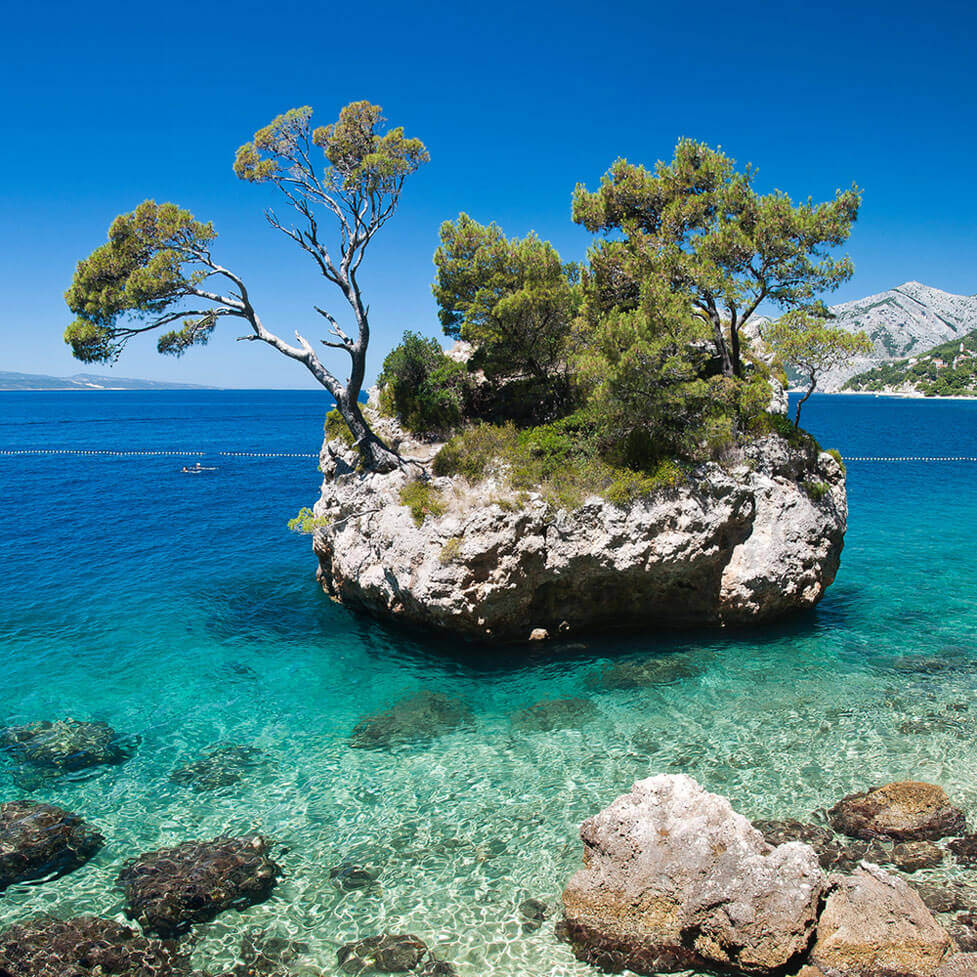 Day 7:  Friday: September 13, 2019 –

 Makarska to Omis to Split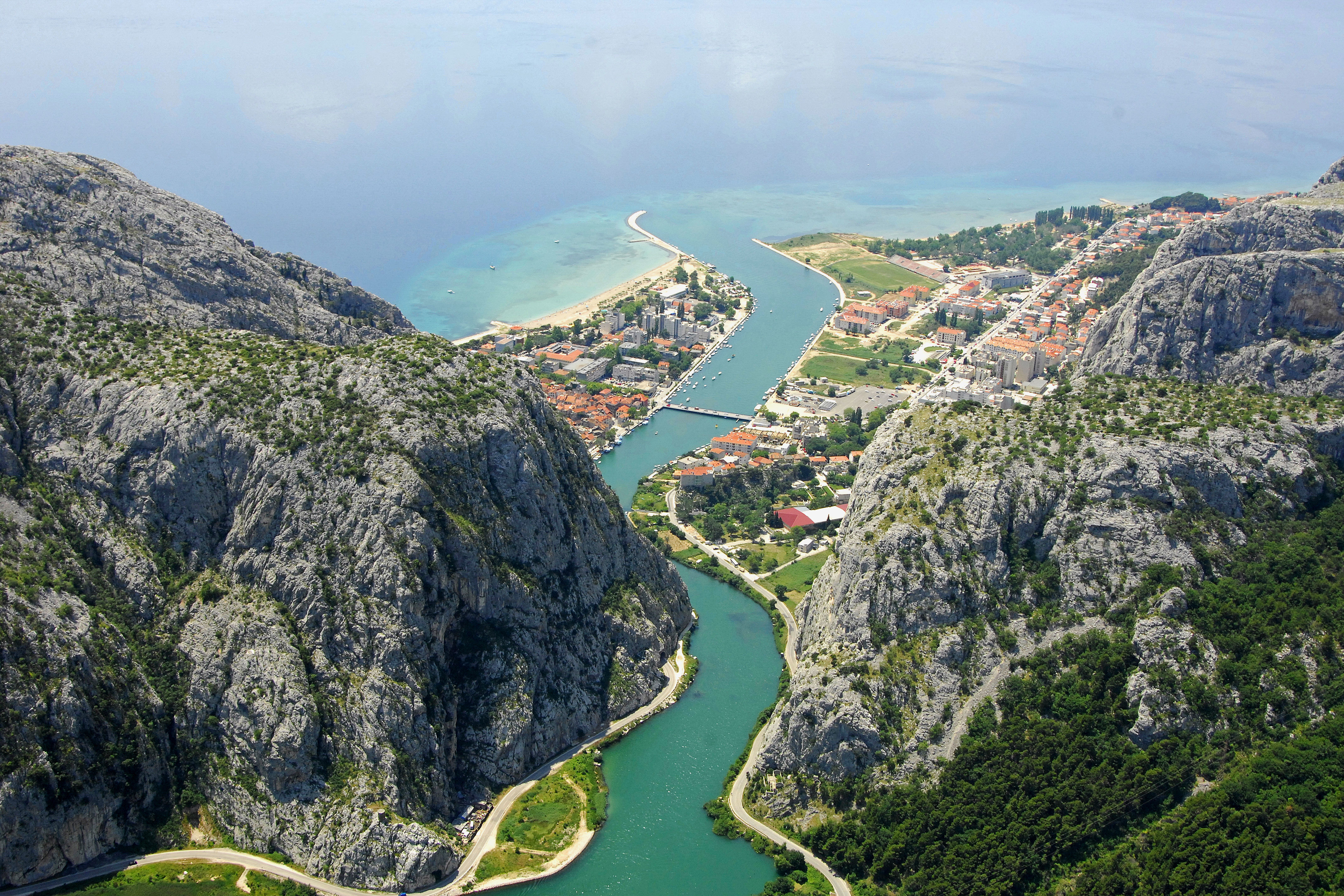 Rise and shine, or simply sunbathe on deck – we depart Makarska early this morning and head to the town of Omis! We'll arrive after our delicious breakfast to have an orientation walk of the town, including a hike up to Fort Mirabella. The fortress was once used to defend the town and as a hideout for pirates – pretty cool, right? The battlements now make for awe-inspiring views and perfect photo ops. We then make our way to Split with a delicious on board lunch and swim stop en route, arriving in the late afternoon. All good things must come to an end, so tonight we head into town for a last dinner together and farewells!
Day 8:  Saturday: September 14, 2019 –

 Split  (Disembark by 8:00am)
Check-out is this 8:00am. If you're continuing your journey to explore the National Parks you will depart at 8:00am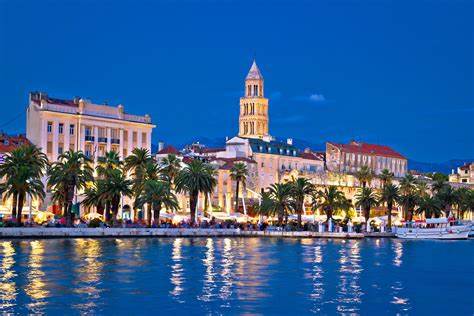 Optionals Trip Extensions 
Day 8:  Saturday: September 14, 2019 – Split to Krka to Zadar to Plitvice (Optional 2 Day National Parks)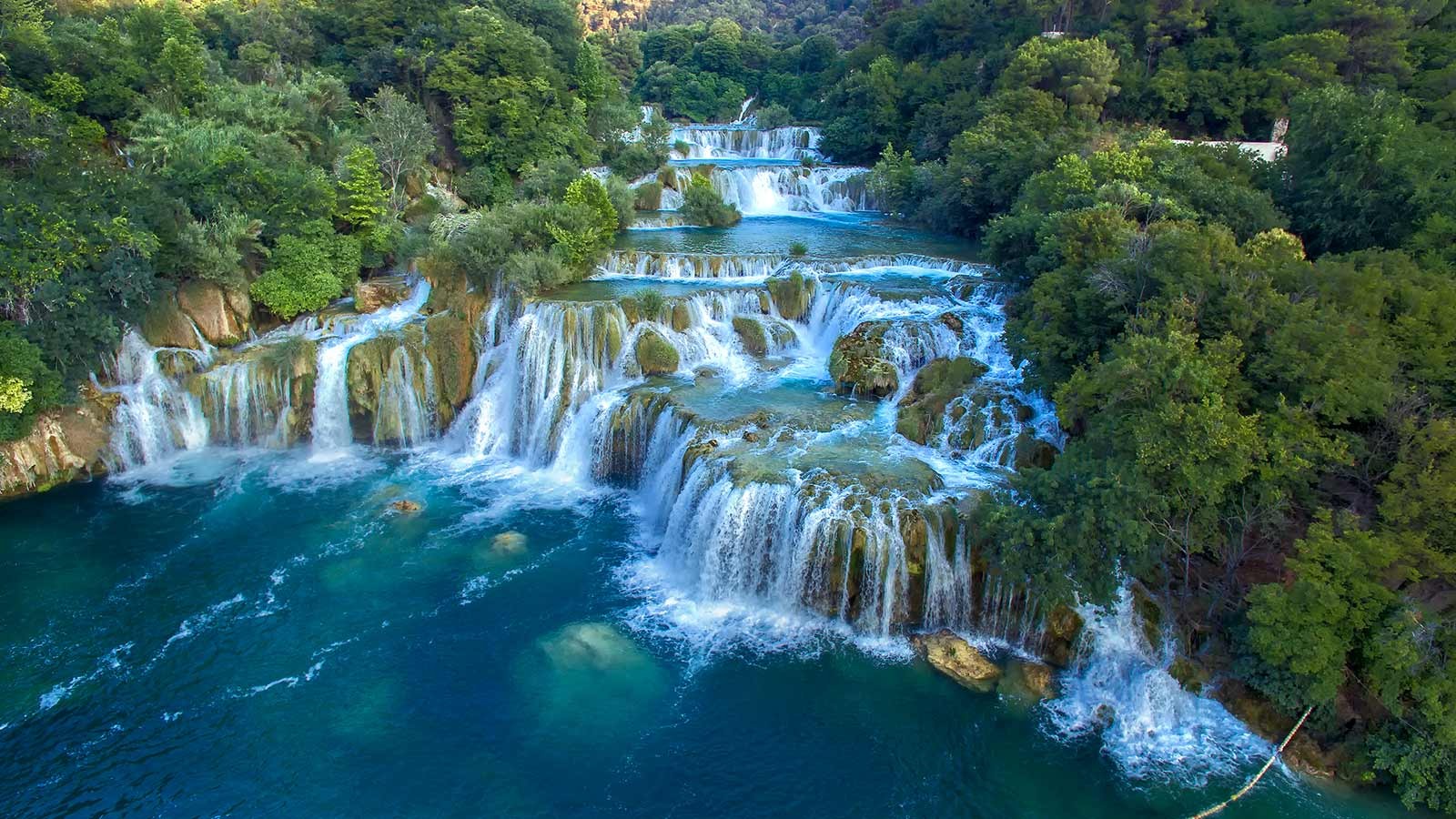 Get ready to depart Split this morning on our Croatian meander to the breathtaking Plitvice Lakes National Park! We'll have two fantastic stops en route, beginning at stunning Krka National Park. Take in the scenery and have a refreshing swim under the waterfalls, and grab a bite to eat before our lunchtime departure to the historical centre of Dalmatia, Zadar. Explore the beautiful medieval architecture of the town and its cathedrals, see the infamous sea organ installation and hear the song of the tides, or simply relax in one of the many local cafes. We arrive in the majestic Plitvice Lakes National Park this evening and after check-in we have a delicious BBQ dinner! Then get excited for the big day tomorrow.
Day 9:  Sunday: September 15, 2019 –

 Plitvice to Split (OPTIONAL 2 day cruise)
Enjoy an early breakfast this morning, as we aim to beat the tourist crowds and explore the rich natural beauty of Plitvice Lakes National Park. Traverse bridges alongside and over the crystal clear waters of the numerous travertine lakes, and see the various waterfalls ranging from a crash to a cascade. Spend the morning soaking up the sights and exploring before grabbing a delicious lakeside lunch. After our bellies are full we say goodbye to this picturesque location and board our coach to set a southerly course along the mesmerising Adriatic coastline. We arrive back in Split in around 6pm and get together for an optional farewell dinner! When booking your flights make sure they depart after 9pm.  If you end up catching a flight the next day make sure to book your extra night in Split.
Hotel accommodations is not included tonight.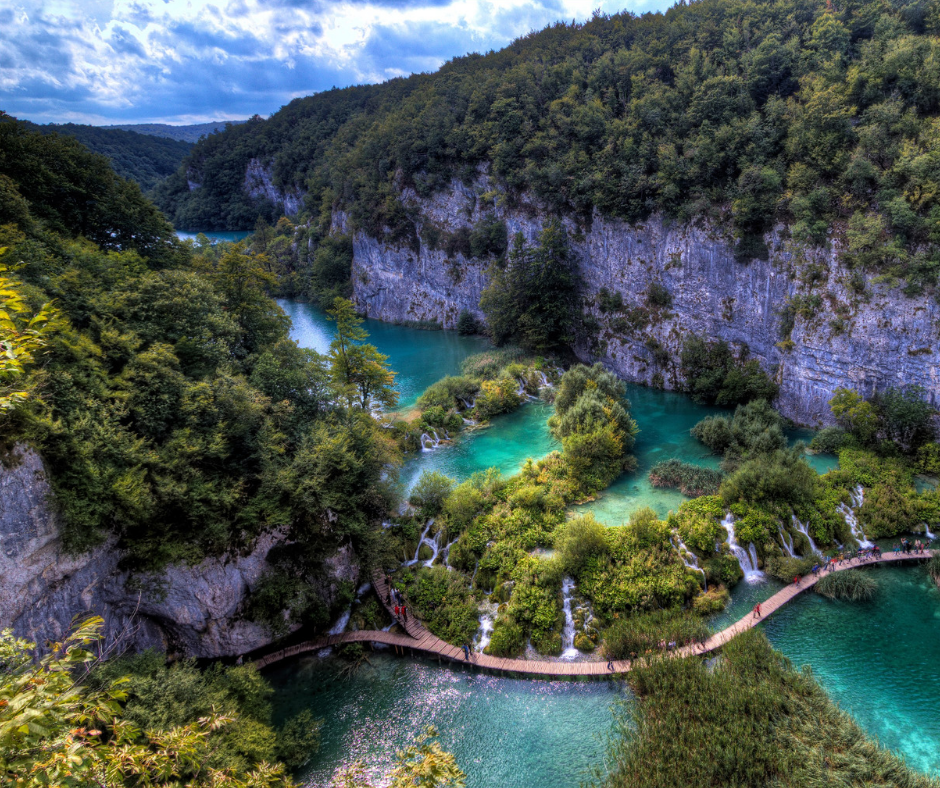 Day 10:  Monday: September 16, 2019 –

 Extreme Canyoneering Cetina River (1 day tour accommodations not included)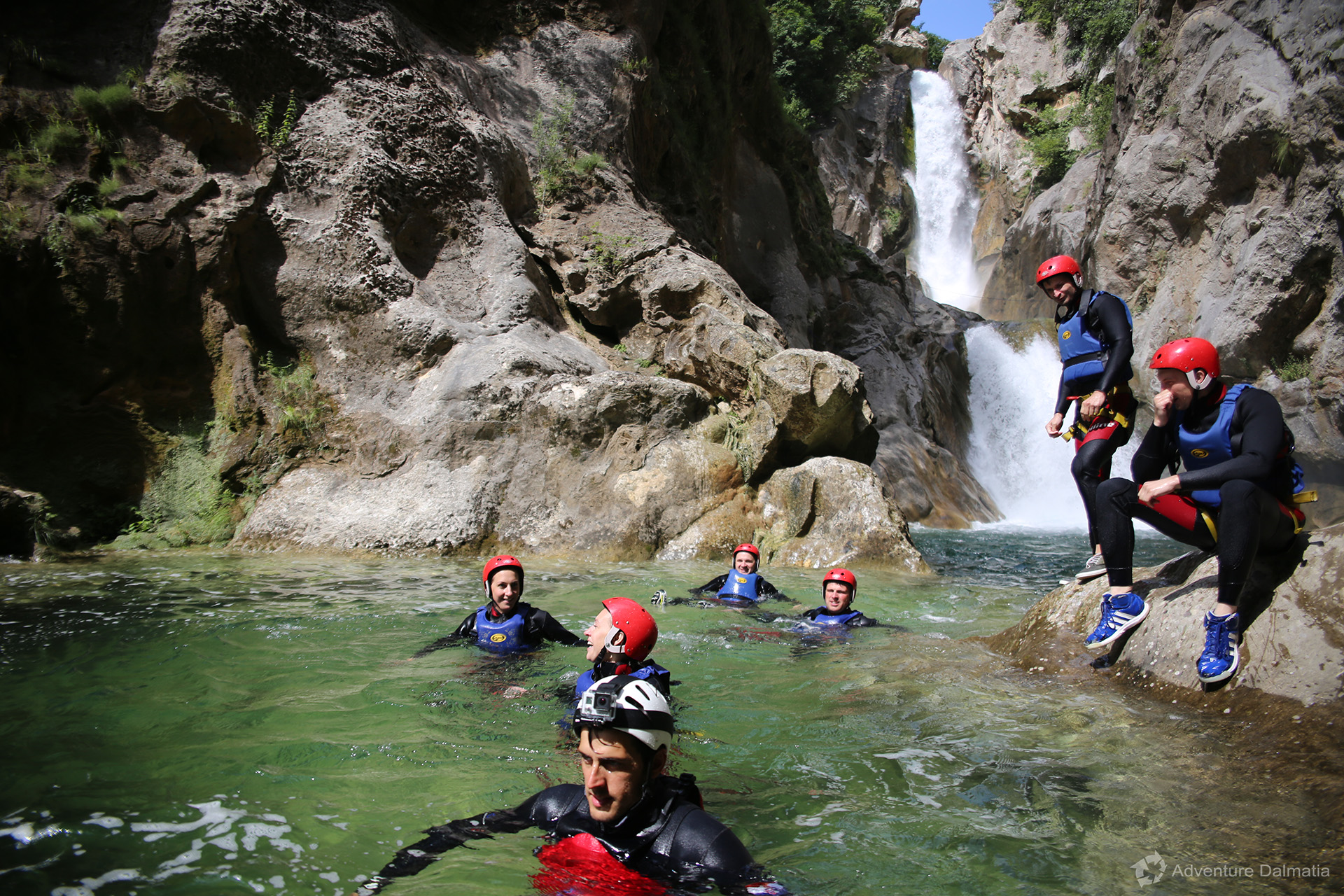 Together with walking and swimming through the canyon, it consists of two rope lowerings down a cliff. After an hour of walking through rapids and swimming in clear lakes, you will come to the 50 meters high Gubavica waterfall. Near the waterfall, a prepared place enables you lowering with alpine ropes. One of the guides lowers you while the other guide waits for you under the waterfall. The height from which you are being lowered is 53 meters. The noise of the water tumbling down and the view of the waterfall from above make a unique and unforgettable experience. Except for this lowering, the trip includes a rope lowering near the Mala Gubavica waterfall. The height from which you are being lowered is 18 meters.  Cost is $90
Hotel accommodations is not included
We arrive back to Split around 5pm.  If you are flying out today make sure your flight departs after 8pm

Day 11:  Tuesday: September 17, 2019 –

 White Water Rafting Cetina River (1 day tour accommodations not included)
Go for the adrenaline rush of paddling down the beautiful rapids, learn to jump off 5 meters high rocks, take a shower under a beautiful waterfall, and swing like a monkey from a rope into the crystal clear water. Further downstream awaits you the "Island of Love" and its inhabitants, together with the most beautiful  green river and the magnificent Cetina canyon. Cost is $55
Hotel accommodations is not included
We arrive back to Split around 5pm.  If you are flying out today make sure your flight departs after 8pm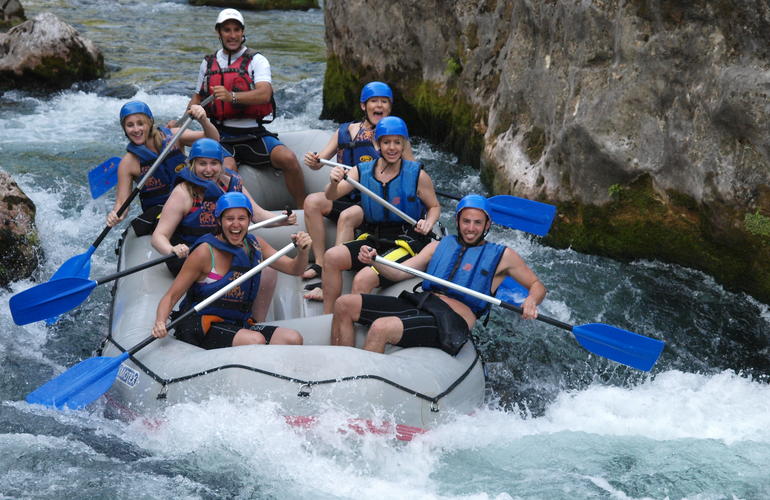 Get ready for this once in a lifetime adventure!!!!