Escape to a realm of pure enchantment and witness nature's most mesmerizing dance of the Northern Lights in Levi, Finland.
Dates: March 13 – 18, 2024
Airport: Kittilä Airport (KTT)
Visiting: Lapland, Finland and the Northern Lights
Ages: LDS Singles of All Ages
Space is limited.  Don't wait.  
Please contact us directly with any questions.  
Spend six days enjoying the best of Lapland. This All-Inclusive getaway has 6 days full of adventure and nights bathed by the Northern Lights, next to the deserted wilderness and the treeless fells, near the village of Levi. Let the wintry nature of Lapland enchant you while you experience unforgettable adventures and the dazzling beauty of the northern night sky!
Countdown to the LDS Singles Northern Lights Getaway
All-Inclusive, Northern Lights Tour Highlights
– Cascading Auroras –
– Step into a magical wonderland where the ethereal glow of the auroras casts a spell of awe and wonder. Picture yourself gazing up at the sky, breathless, as vibrant ribbons of light sway and twirl above you. Embark on a thrilling hunt for the elusive Northern Lights, where each moment is filled with anticipation and exhilaration.
– Glass-Roofed Aurora Cabins –
– With cozy and luxurious accommodations, you can relax and rejuvenate in a glass-roofed Aurora Cabins, allowing you to admire the celestial spectacle from the comfort of your own bed. 
– Snowy Wonderland –
– Immerse yourself in the Arctic wonderland during the day, indulging in thrilling snow activities like husky sledding and snowshoeing through pristine snow-covered landscapes. March brings the perfect balance of clear skies and snowy landscapes, ensuring the ideal conditions to witness the magic of the Northern Lights.
– Magical Memories –
Prepare for an unforgettable adventure, as you explore the breathtaking Finnish wilderness, create lifelong memories, and dance under the cosmic symphony of the auroras of the Northern Lights in Finland.
It's more than just a vacation
When you join Cheri's Travel Spot on this fun getaway, you'll experience all the amazing amenities that  we are providing on this custom private tour, plus you'll have the opportunity to meet and mingle with other cool LDS Singles just like you.  Discover new friends and make memories.  It's time.  Live your bucket list. 
ALL-INCLUSIVE
Welcome Meeting
Accommodation in a Glass-roof Aurora Cabin
Full Board Meals (Breakfast, Lunch & Dinner)
Thermal Clothing Throughout the Stay
Complimentary Usage of Cross-country Skis and Snowshoes
Scheduled Experiences & Airport Transfers
During your stay, you have ample time to enjoy all of the most beautiful and impressive experiences and activities available in all of Lapland on our expertly organized expeditions. Warm clothes, a guide and food are included in all activities so that you can fully relax. On all Aurora Expeditions, you are guided by a professional photographer, who will help you take the best possible photos to share with your friends.
This trip provides you with the opportunity to experience all the greatest displays of the wintry nature of Lapland and the most enjoyable activities in a unique, first-class setting. The entire program has been crafted with skill and passion so that you can enjoy the unforgettable experiences with all of your senses, without sacrificing comfort.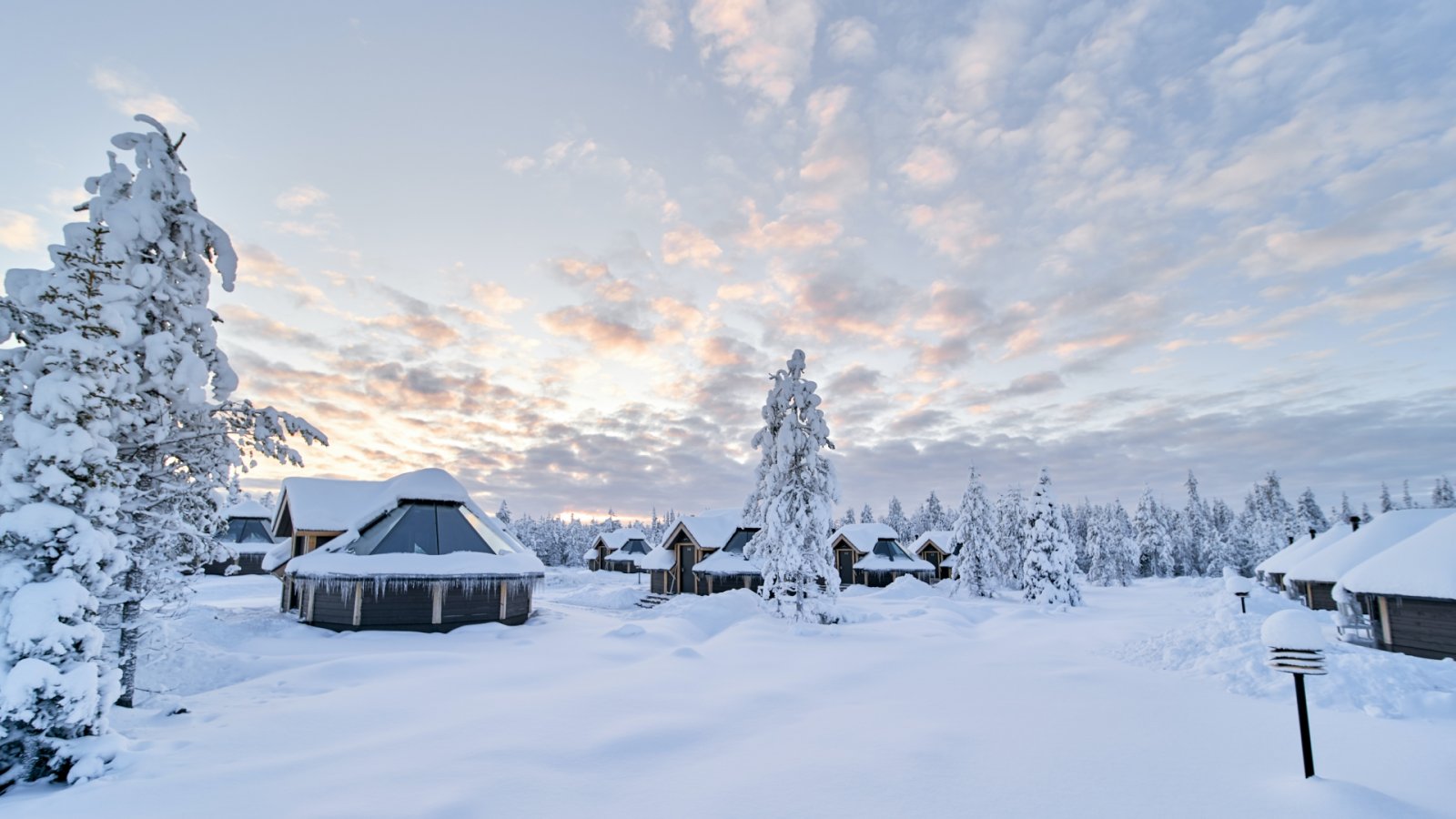 Cabin Options
You'll be accommodated in Aurora Cabins. The 29 square meter cabins have enough room for spending an evening together under the glass roof which provides a view of the star-filled sky and the Northern Lights. Breakfast, lunch, and dinners are provided in the Northern Lights Village's cozy restaurant.
Double Occupancy
Shared Cabin w/another roommate

Paired with same gender

Room has 2 twin beds
Double Rate: $3,399

*Pricing is per person
Triple Occupancy        *Twin Bed
Shared Cabin w/ three other roommates

Rooming with same gender

Room has 2 twins and 1 sofa bed
Triple Rate: $3,249

*Pricing is per person
Triple Occupancy         *Sofa Bed
Shared Cabin w/ three other roommates

Rooming with same gender

Room has 2 twins and 1 sofa bed
Triple Rate: $3,099

*Pricing is per person
Payment Terms and Pricing
Pricing is per person.  
Deposit

$1,000 Per Person for

Double and Triple Occupancy

, due at booking

Deposit $1,500 Per Person for Single Occupancy, due at booking

Any remaining balance is due January 5, 2024.

If any reservations are made on or after January 5, 2024, then full payment is due at time of booking.

Rates and itinerary are subject to change.

Reservations are non-refundable.
Know Before You Go
For questions, feel free to contact us at cheri@cheristravelspot.com or tom@cheristravelspot.com
Make flight arrivals and departures from Kittilä Airport (KTT)
When booking flights, make sure to arrive by Wednesday morning, March 13, 2024.

There will be scheduled shuttle transfers from airport to aurora cabins and lodge.  We will organize groups based on arrivals.

It may be safer to arrive by Tuesday evening, March 12, 2024 to ensure any delayed or cancelled flights don't interrupt your trip, however that will require an extra hotel stay and cost.

We will help provide hotel options for early arrivals at an additional cost.

This getaway is not a church sponsored event but LDS Standards are expected to be maintained.
Not Included:
Travel Insurance.  Insurance is recommended for all international travel.  Typically, conventional medical insurance policies do not cover expenses outside the US. : Contact Cheri's Travel Spot for pricing or your preferred broker.

International Flights

Optional Excursions not mentioned in the itinerary

Photo Packages not mentioned in the itinerary

Room Services

Saunas & Hot Tubs *extra fees apply

Laundry Services

Phone Charges

Gratuities
Itinerary
*subject to change
Note: Listed experiences are included in the package, but not necessarily in this order. You will receive the final itinerary at check-in .
Day 1:  Wednesday, March 13, 2024 – Welcome to Levi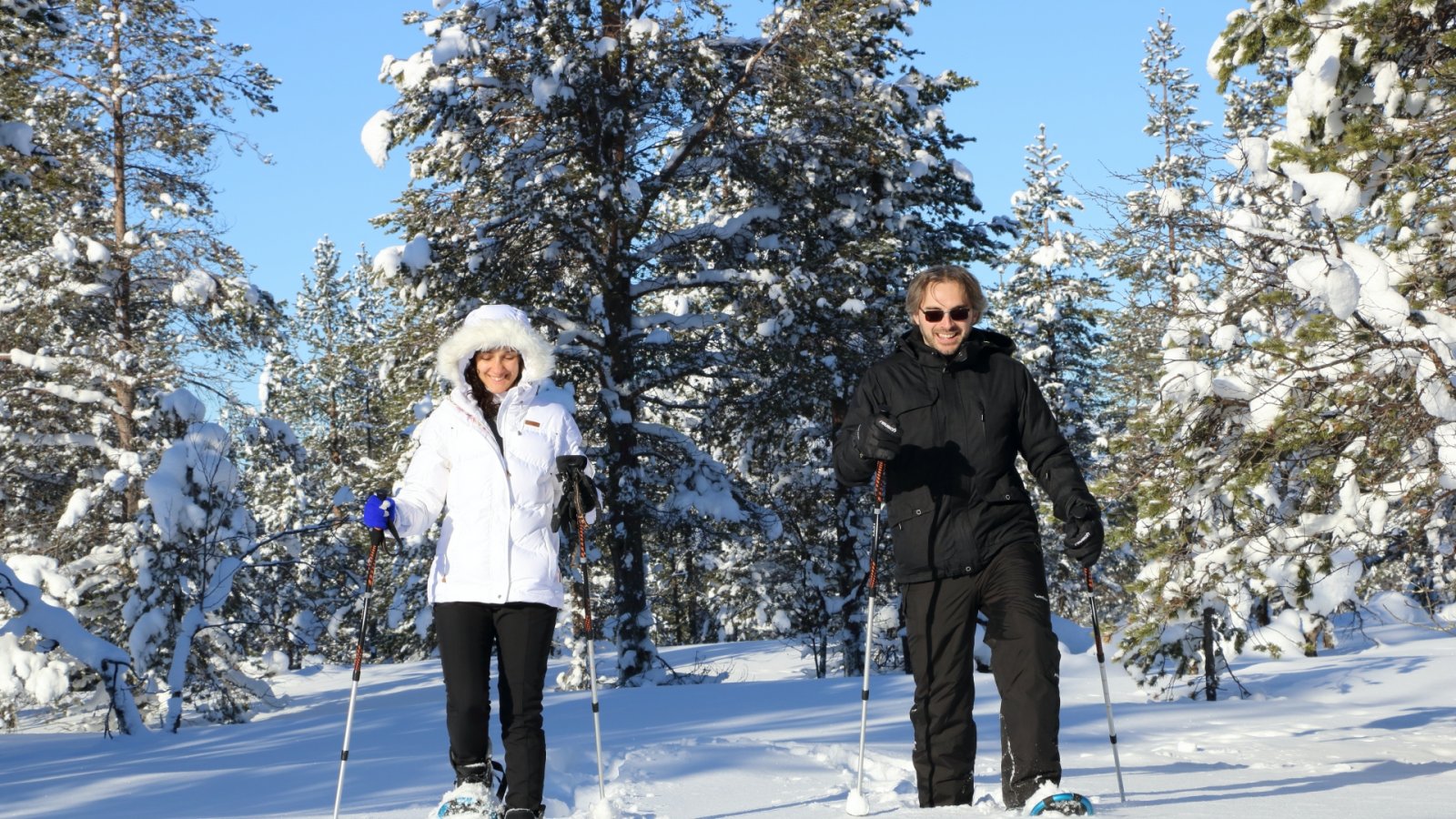 Transfer from Kittilä Airport
Kittilä Airport → Northern Lights Village (Shared Shuttle)
Aurora Photography Workshop (1h)
Aurora Expedition on Snowshoes (2h)
Day 2:  Thursday, March 14, 2024 – Reindeer Express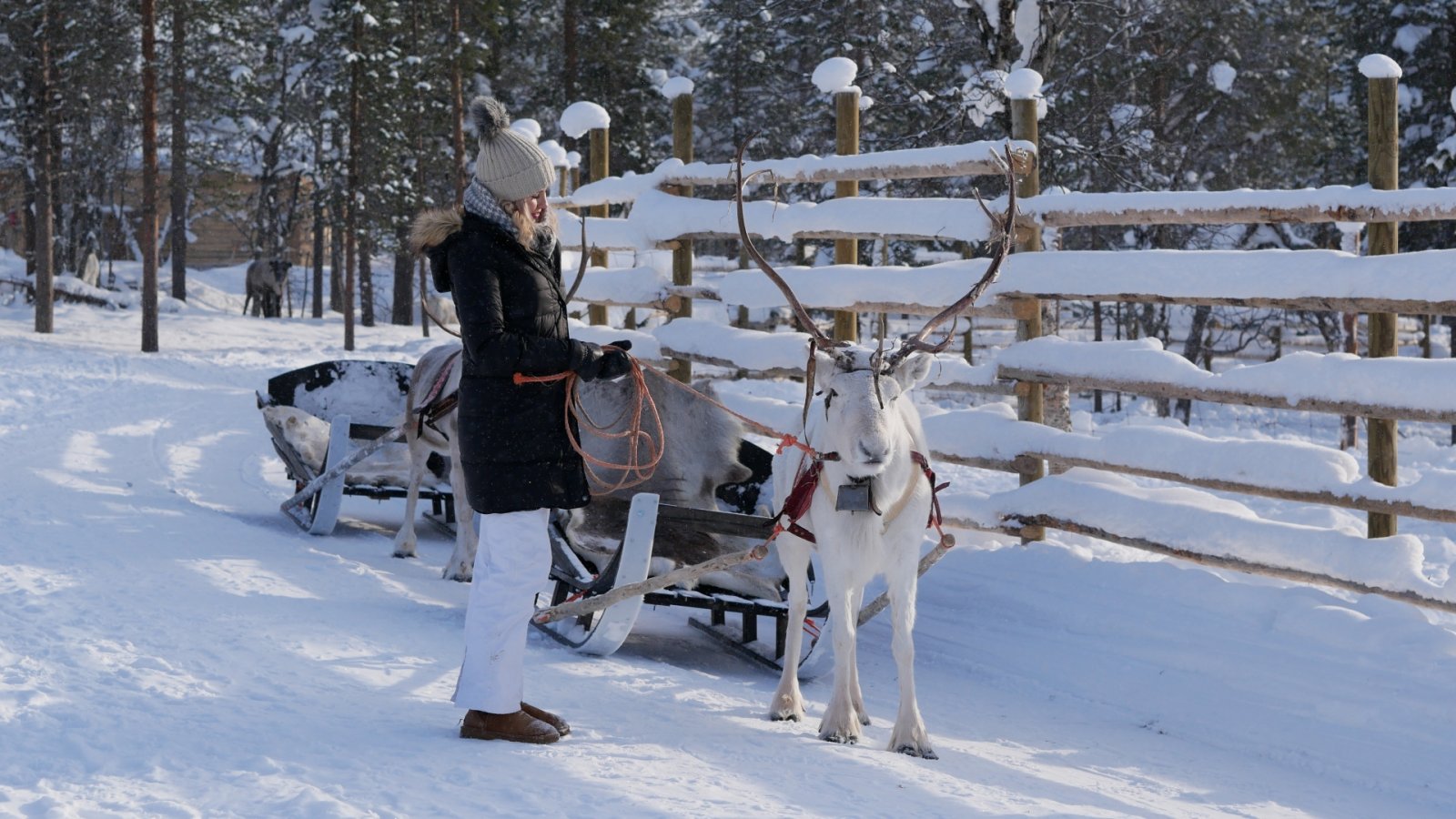 Reindeer Express (1,5h)
Cross-country Skiing Lesson (2h)
Aurora Hunting in the Wilderness (3h)
Day 3:  Friday, March 15, 2024 – Husky Safari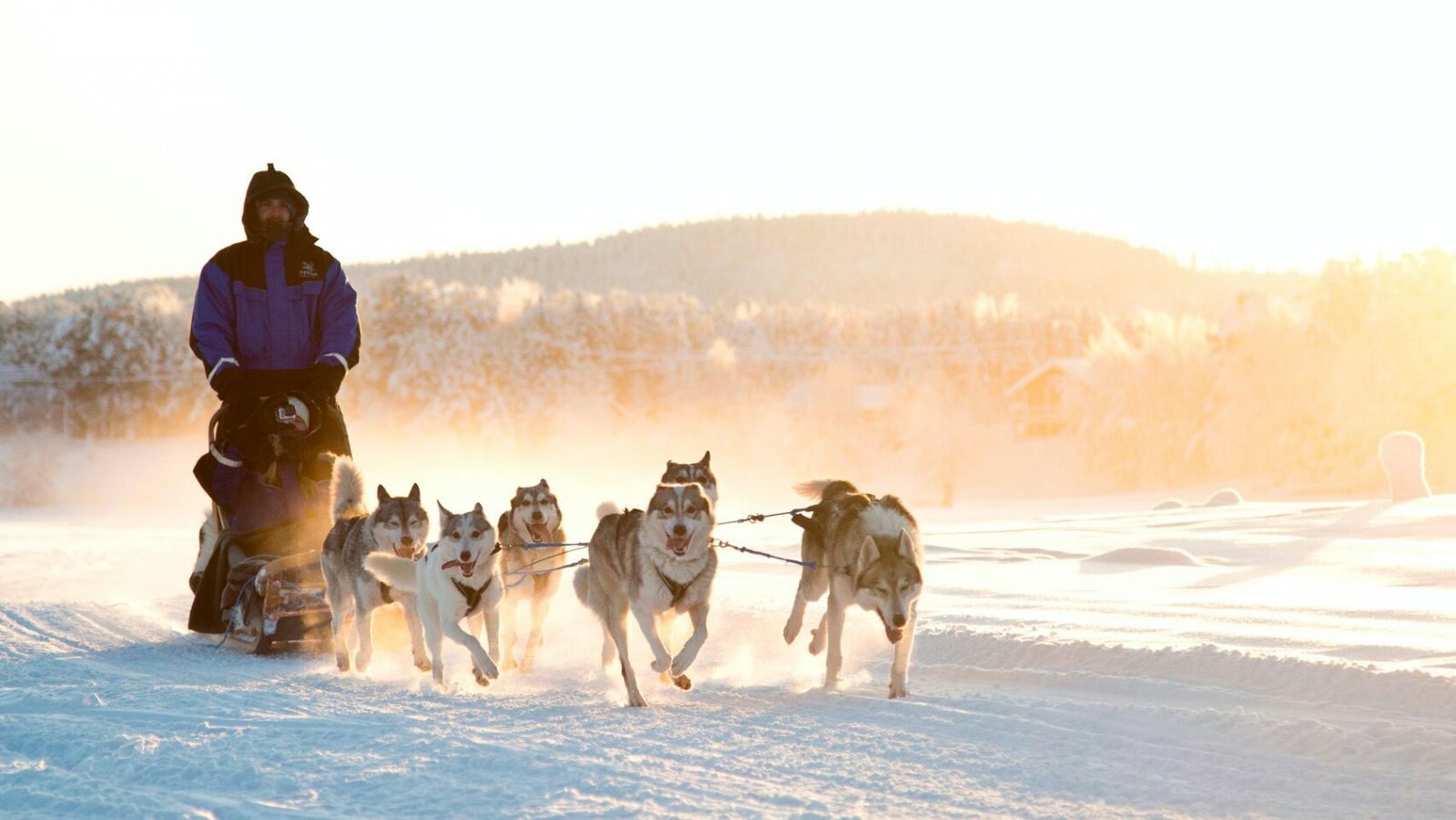 Husky Safari (10km)
Searching for Santa (3h)
Aurora Hunting by Snowmobile (3h)
Day 4:  Saturday, March 16, 2024 – Snowmobile & Ice Fishing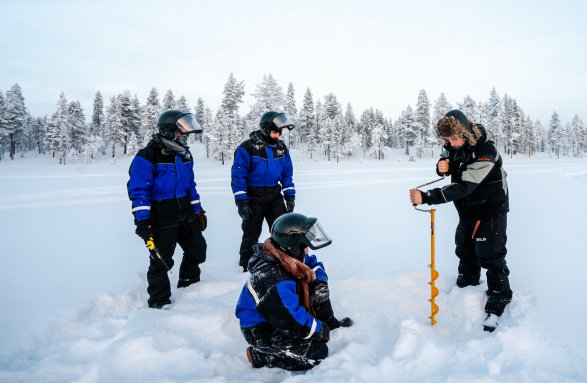 Snowmobile & Ice Fishing (4h)
Sauna – Private *extra fees apply
Aurora Hunting in the Wilderness (3h)
Day 5:  Sunday, March 17, 2024 – Raekallio Art Gallery & HEATED SLEIGH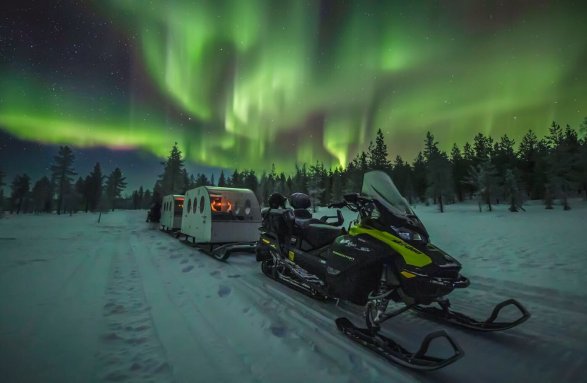 Art Gallery Raekallio Excursion (2h)
Aurora Hunting by Heated Sleigh (3h)
Day 6:  Monday, March 18, 2024 – Departures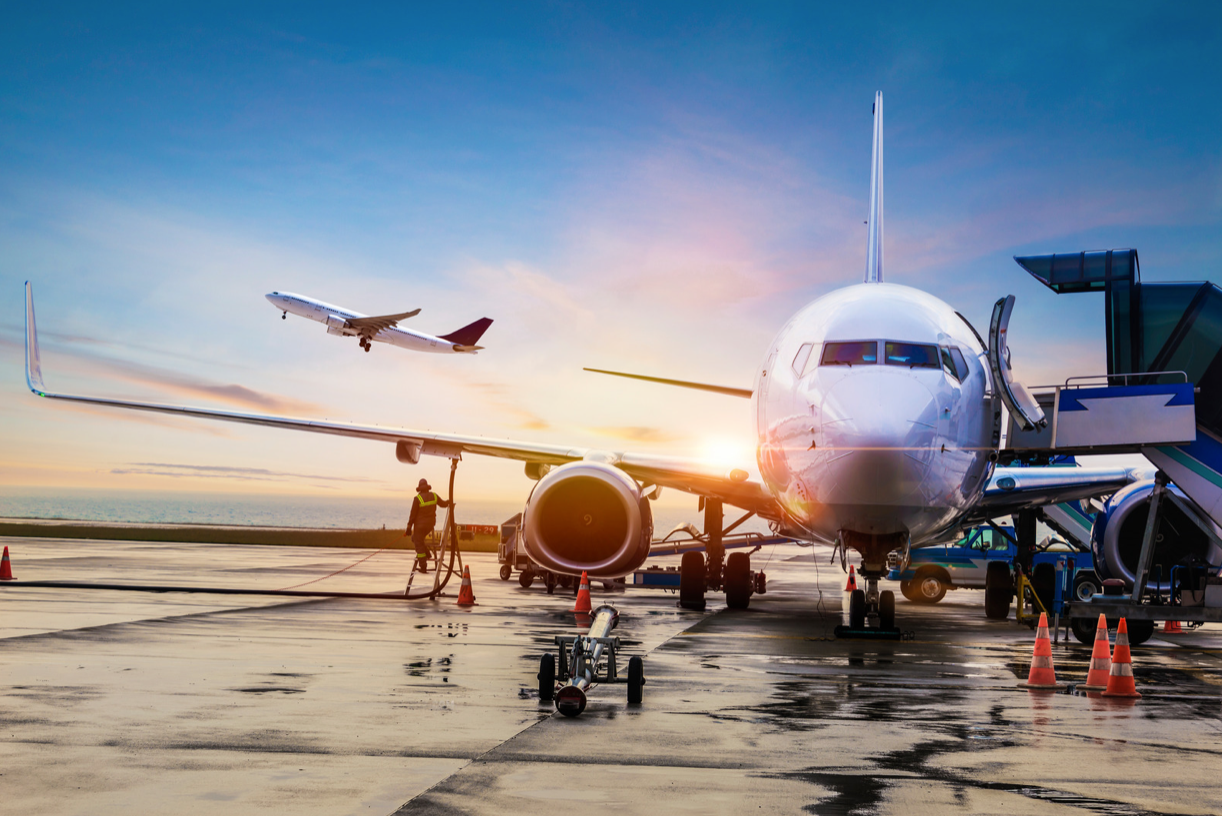 Transfer to Kittilä Airport
Northern Lights Village → Kittilä Airport (Shared Shuttle)
Meet your driver-guide at the agreed time in the lobby of your hotel and make the short journey to Kittilä Airport.
We would advise that you arrive at the airport 3 hours prior to your international flight to allow you sufficient time for a stress-free check-in.
Depart on your return flight home with wonderful vacation memories!
Come experience for yourself the magical Northern Lights.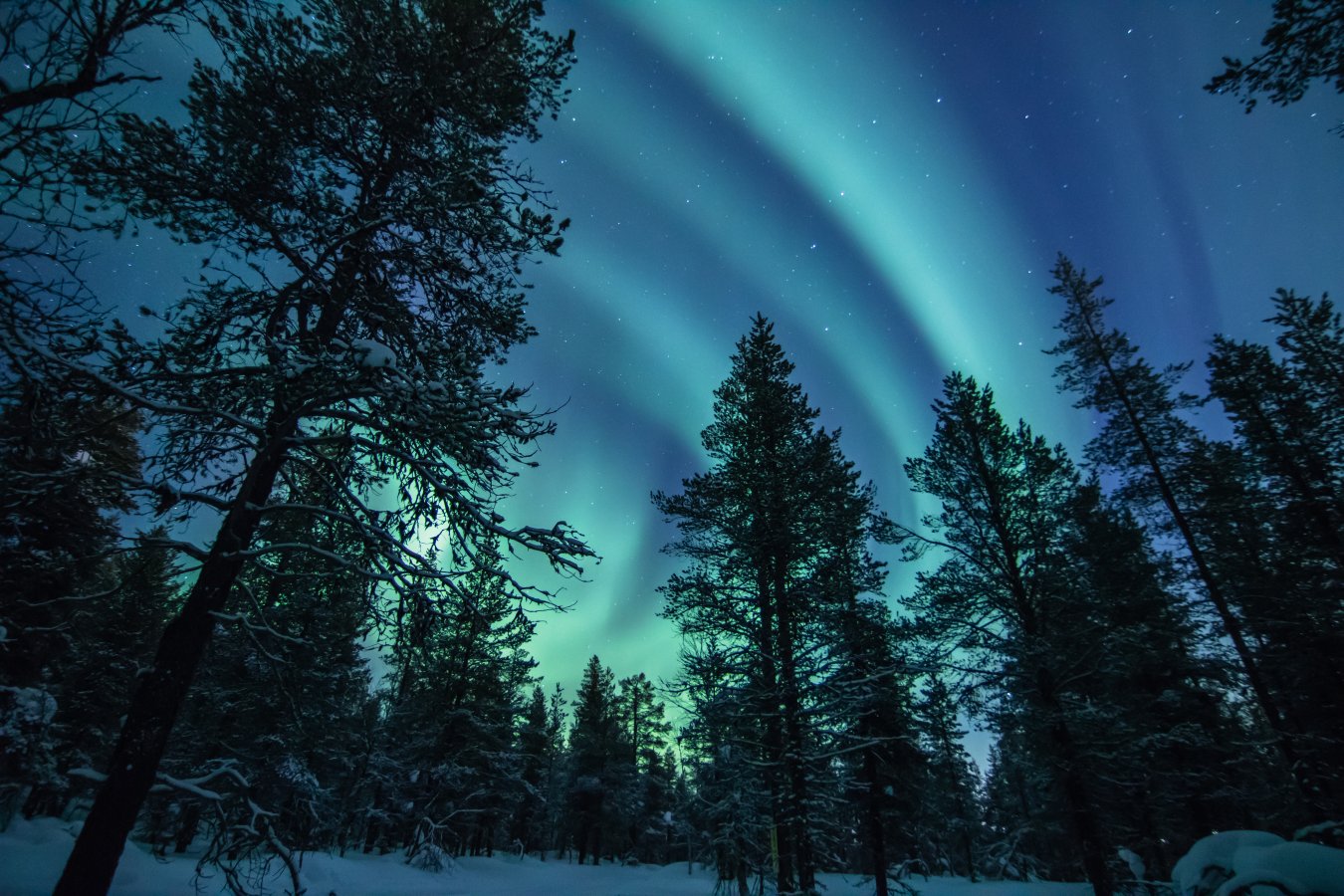 "It's bad manners to keep an adventure waiting" ~ unknown