Have you ever wanted to visit Machu Picchu?  Trek the lands of the Inca's?
This is your chance!!!
Join us on this Bucket List adventure of the Inca's in Peru. We'll start our trip in Cusco with tour of the city, visit to the
Sacred Valley and Maras Moray, then head off on a 4 day 3 night Choquequirao Trek, 1 day inca Trail,
Machu Picchu, Rainbow Mountain, then back to Cusco.

Come Discovery the Wonders of the Inca's!!!  
Where: Cusco, Peru
Activities: Sacred Valley, Maras Moray, 4 day trek (Choquequirao), 1 day Inca Trail and tour of Machu Picchu and Rainbow Mountain
Ages:  All Ages
Trek is physically demanding so you need to be in good physical shape to do this trip.  High Elevation and expect 6-10 hours of hiking each day of the trek, Inca trail and Rainbow Mountain
Some of the AMAZING things this trip has to offer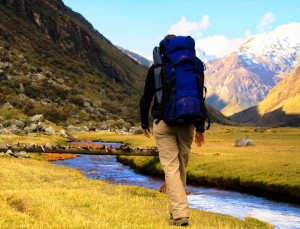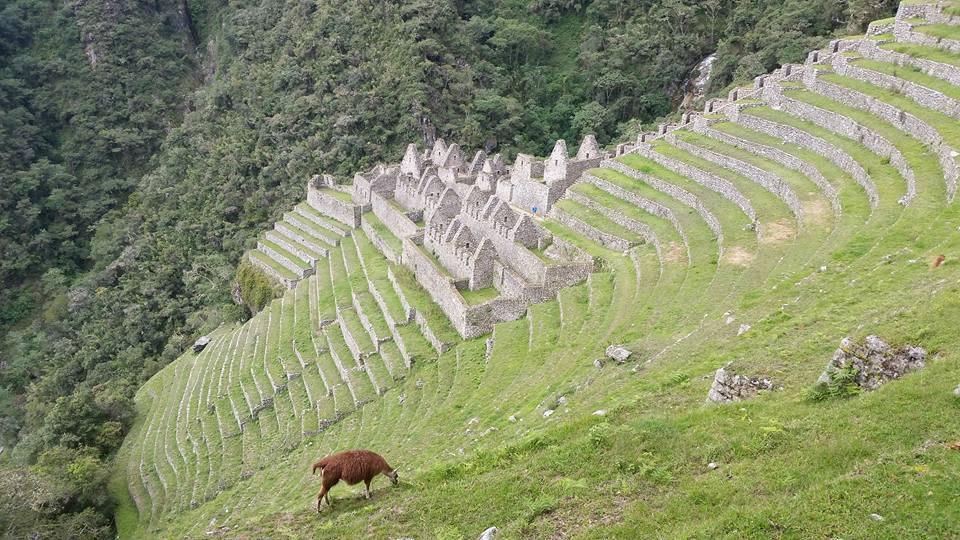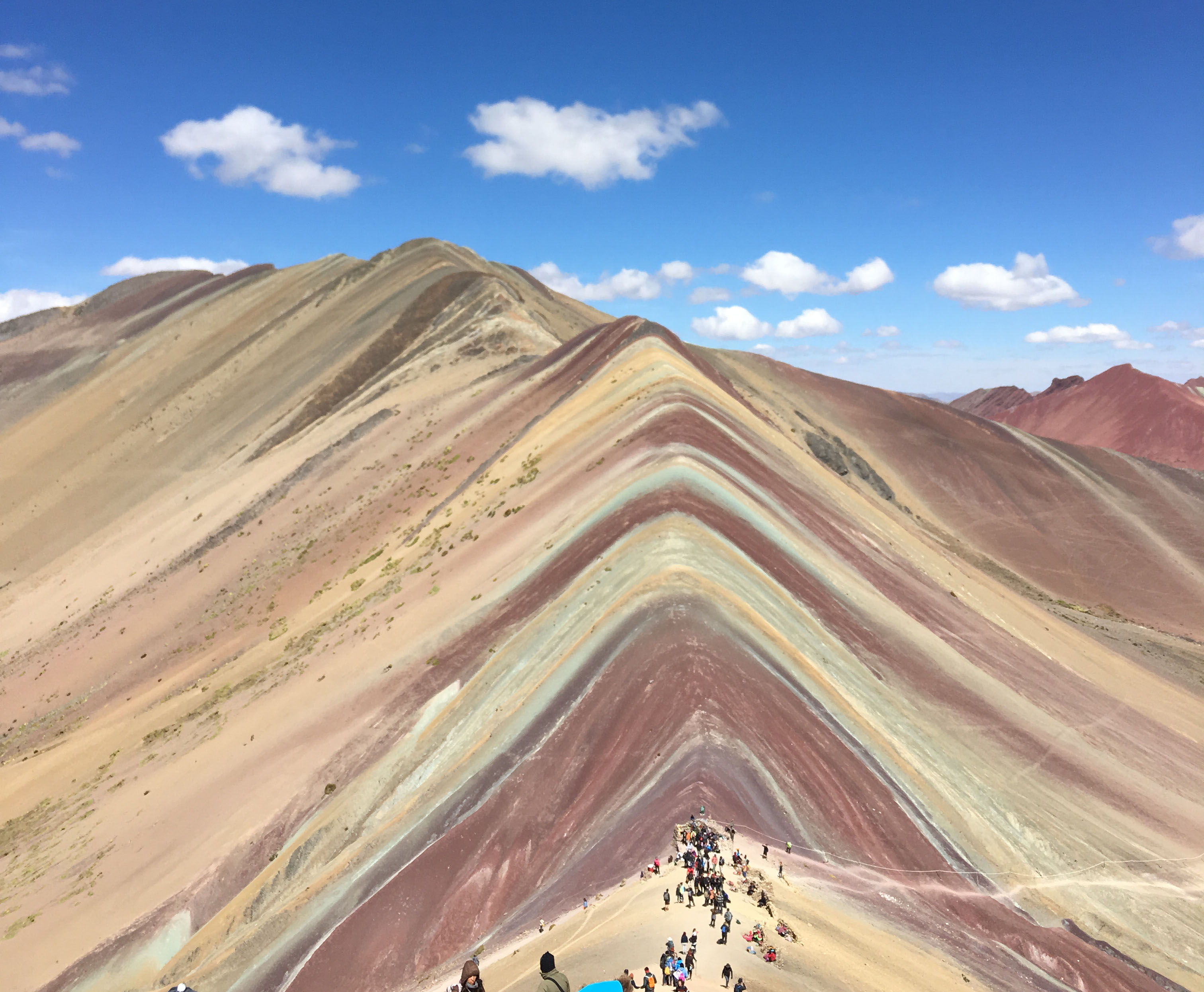 It's more just a trip to Peru
When you join Cheri's Travel Spot on this amazing weekend getaway to Cusco, Peru you'll have the opportunity to explore the wonders of the Inca's.
5 night hotel stay in Cusco (2 before trek, 3 after trek)
Sacred Valley Tour with Entrance Fees (Including Maras Moray)
Choquequirao Trek (4 days/3 nights)
Hiking polls & horse to carry your stuff
Inca Trail – Permits required (book your spot before these sell out)
3 nights camping (tents & sleeping bag included in price)
1 night hotel in Agaus Calientes
Tour of Machu Picchu
Walking tour of Cusco
Train back to and from Agaus Calientes
Transportation and hike of Rainbow Mountain
Transportation to and from airport to hotel in Cusco
Daily breakfast included, All meals included during the trek.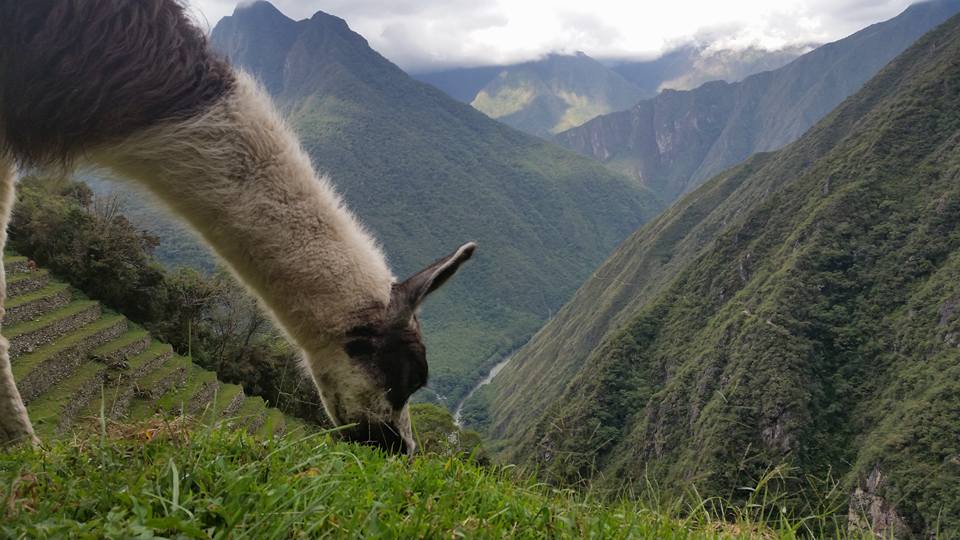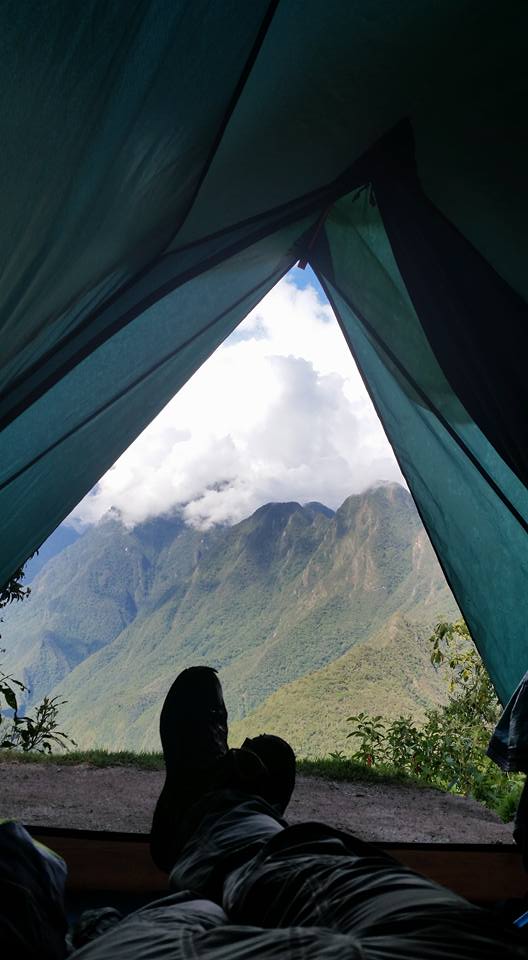 Add On options:
Horse riding for Rainbow Mountain (you rent them there)

Meals not listed above

Pre Tour Hotel ($45 per night)

Post Tour hotel (45 per night)


Stay after the tour to see the Inti Raym Festival ($215)
Deposit is $500 due at time of booking
Final Payment due by May 1, 2018
Max of 16 people on this trip
limited # of spaces available for the Inca trail – BOOK EARLY TO SECURE YOUR SPOT,
(if these sell out there will be another option for you for the day.)
I recommend coming in at least 1 day in advance just in case of flight delays and to help with getting acclimated to the elevation. You won't want to miss any of this trip!
This getaway is not a church sponsored event but LDS Standards are expected to be maintained.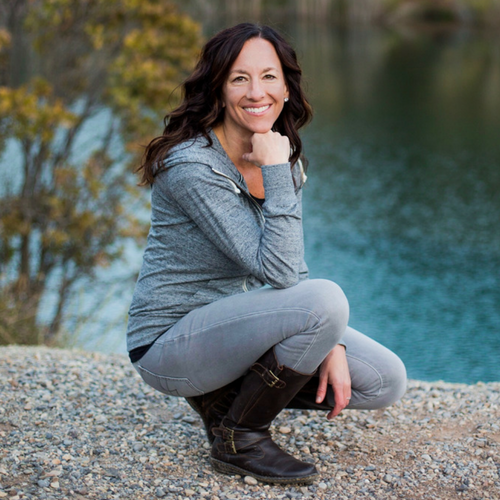 Jaime Hilton will be your host on this trip.  She is amazing, loves to hike and will be there to help you with anything you need.  She is so excited to explore Peru with you.
Day 1:  Friday: June 15, 2018 – Cusco Arrival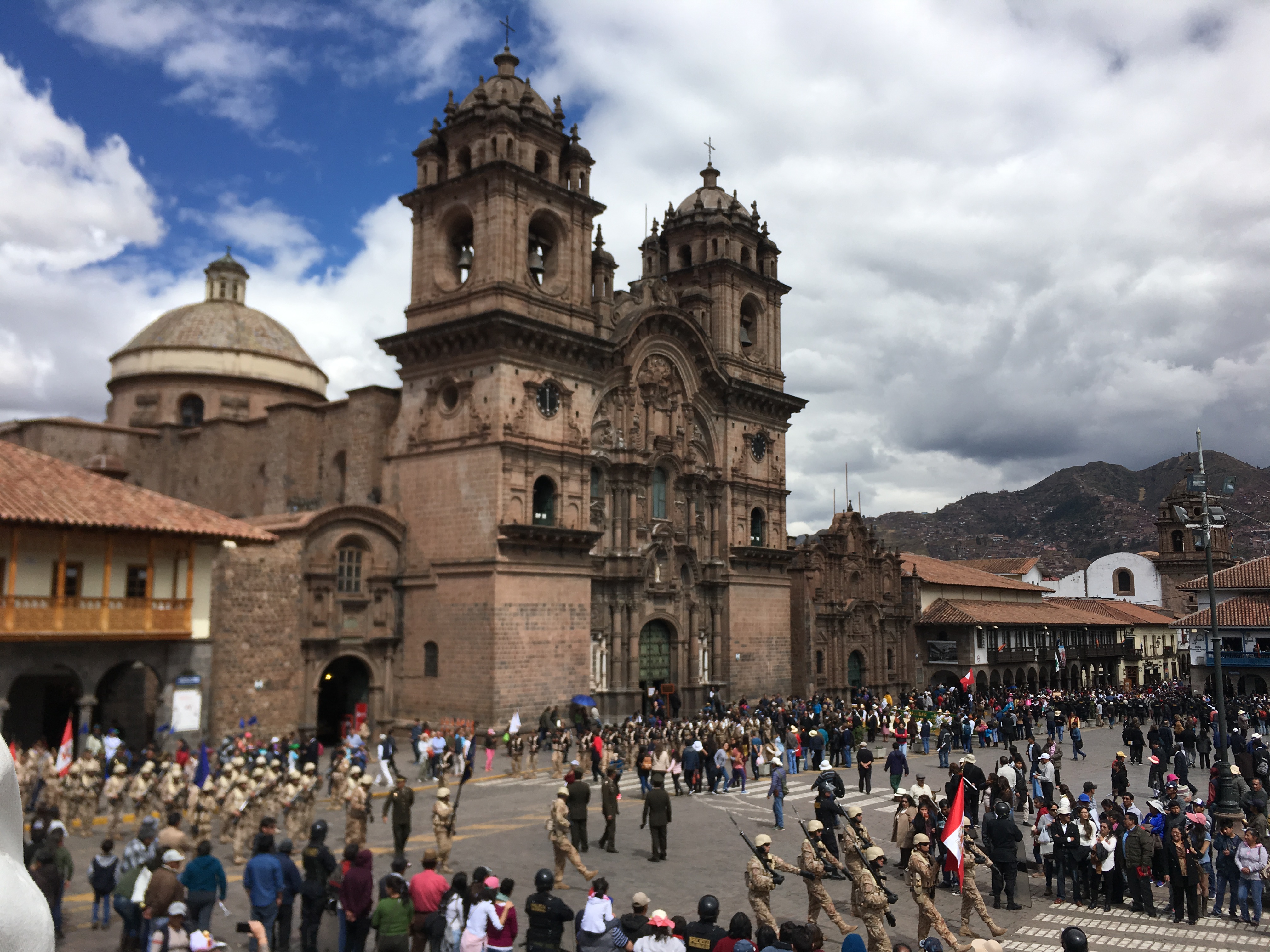 Today you will arrive in Cusco, where your journey begins.
Airport transfers will pick you up and bring you to the hotel in Cusco.  We will have an afternoon tour of the city of Cusco.  So much to see in this beautiful city. 
We will pick you up in your hotel at 1:45pm and will visit the city and nearby archaeological sites. The first place to visit is Qoricancha (temple of the sun). This is one of the finest specimens of ancient architecture, an Inca temple. Then we go to the Convent of Santa Domingo. Continuing to the archaeological site of Sacsayhuaman, one of the magnificent buildings of Inca megalithic style of architecture that only the gods could allow construction to achieve such perfection of art. Next, the holy Q'enqo, also full of many sacred carvings that mystify, only to be understood by ancient Andeans. Then we visit the walls of Puca Pucara, with unique designs show the authority and control this site once possessed. Finally, Tambomach'ay, the temple dedicated to the water, exposes its sources of crystal clear water giving us a majestic farewell to return to the city of Cusco.
Hotel: in Cusco
Day 2:  Saturday: June 16, 2018 – Sacred Valley
An amazing tour awaits us today. We will start our VIP excursion through the Sacred Valley of the Incas in Chinchero, where we will join a traditional weaving workshop. This village is mainly comprised of mud brick (adobe) houses and the locals still go about their businesses in traditional dress. The walls and roofs of this town are covered in beautiful floral and religious designs. We will be part of the most remarkable textile hand making display and see how the locals are working fashion.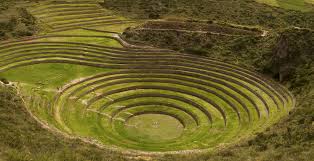 We continue with a guided tour to the non-traditional Maras Moray circuit, a unique archaeological group that is one of a kind. The gigantic circular depressions in the ground surface, with their respective irrigation canals were believed to be an agriculture investigation centre of the Inca's but also a vibration complex.
Then we drive to the salt mines located 7 km from Moray, pass through a typical Spanish village called Maras. To the northwest of the town of Maras, we will find around 2000 small wells that local people still use today to provide themselves with salt. Then we go to the next stop, Urubamba, where we will enjoy a great lunch. In the afternoon we will visit the village of Ollantaytambo and the Inca Archaeological site of Ollantaytambo which was inhabited 500 years ago and still remains in pretty good state…  We will return back to Cusco via Pisac, a colonial town were we will find the indigenous and traditional market with hand crafted goods and souvenirs. After exploring town we then head towards the P'isaq Ruins
Hotel in Cusco
Day 3:  Sunday: June 17, 2018 – Start Choquequirao Trek


Cusco – Cachora – Ch'iqisqa
Let's start the adventure!!!!
Early in the morning, you will travel to the community of Cachora, to begin the hike towards the first step in Capulilloq (2800 masl). Once there you will be able to have your first glimpse of Choquequirao at a distance with the aid of binoculars. You will also be able to see the mountains surrounding the landscape, steep cliffs, perfect snow peaks and the coil of the Apurimac River. After that, you will begin the descent in zigzag fashion until you reach the second step in Cocamasama (2100 masl), and later continue the descent to reach the first camp site at Rosalina Beach (Puente Pasarela /Gateway Bridge 1750 masl)
Maximum Altitude: 2800 masl / 9514 ft.
Minimum Altitude: 1860 masl / 6102 ft.
Meals: Breakfast, Lunch & Dinner
Accomodation: Camping facilities
Distance: 19 km/11.8 miles
Hiking Time: 7h approximately
Difficulty: Moderate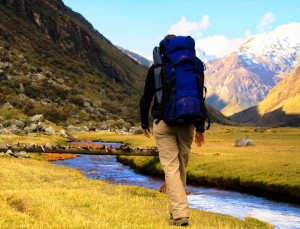 Day 4:  Monday: June 18, 2018 – Choquequirao Trek
Ch'iqisqa
Today you will begin hiking very early in the morning, accompanied by your guide in order to avoid the light and heat of the sun on the way up.
Your next point you reach will be the small town of Santa Rosa (2100 masl). You will then continue to Marampata, if you're lucky you may be able to spot the spectacled bear and the white collar Andean condor as well as some local flora and fauna.
From here you will be able to appreciate a series of huge platforms, probably used for agricultural purposes. After 2 hours you will reach the main complex of Choquequirao, (3085 masl), which was both a culturally as well as religious Inca center. It is believed that this citadel was used as a checkpoint to ensure access to areas within Vilcabamba, the forest connecting with other major centers such as Pisac and Machu Picchu. It is also estimated that the citadel played an important role in serving as a link between the forest and the city of Cuzco. You will have time to relax and walk around the place. You will camp at a nearby archaeological complex.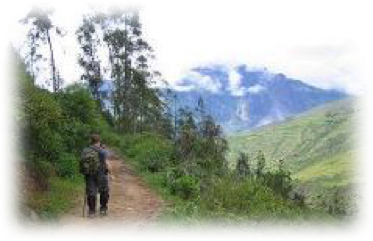 Maximum Altitude: 3100 masl / 10170 ft.
Minimum Altitude: 1600 masl / 5249 ft.
Meals: Breakfast, Lunch & Dinner
Accomodation: Camping facilities
Distance: 14 km/8.7 miles
Hiking Time: 8h approximately
Difficulty: Moderate
Day 5:  Tuesday: June 19, 2018 – Choquequirao Trek
Ch'iquiska
After breakfast we are going to visit the rest of choquequirao considered "the main part", in that
place are located the structures of the sacred place called Ushno, Hanan and Urin, where we can
find all one citadel divided in two parts completely structured with streets, rectangular and
squared constructions… exploring all these area we will come back to lunch place when we rest
also for couple hours and start walking down until Ch'iquiska our camping place.
Maximum Altitude: 3100 masl / 10170 ft.
Minimum Altitude: 1600 masl / 5249 ft.
Meals: Breakfast, Lunch & Dinner
Accomodation: Camping facilities
Distance: 20 km /12.4 miles
Hiking Time: 9h approximately
Difficulty: Challenging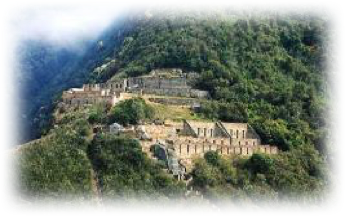 Day 6:  Wednesday: June 20, 2018 – Choquequirao Trek
Ch'iquiska – Cachora – Cusco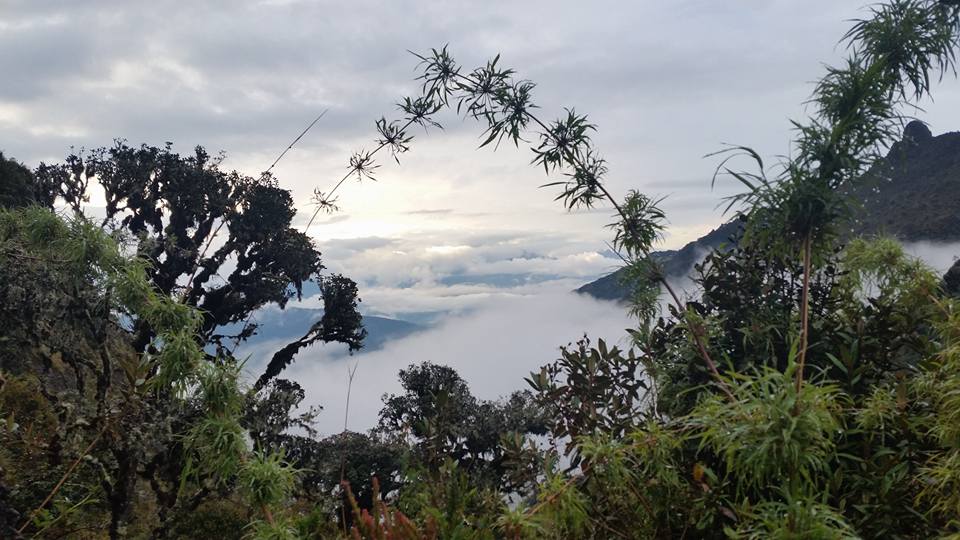 After a heartwarming breakfast!!!
We will hike to Cachora town where the bus will waiting for the group, arriving in this place we will rest and get lunch, then come back by bus Cusco where you can relax in a hotel with hot shower and everything!
Maximum Altitude: 2900 masl / 9514 ft.
Minimum Altitude: 1860 masl / 6102 ft.
Meals: Breakfast & Lunch
Accommodation: Cusco Hotel
Distance: 19km / 11.8 miles
Hiking Time: 9h approximately
Difficulty : Moderate
Day 7:  Thursday: June 21, 2018 –

 Inka Trail


CHACHABAMBA – WIÑAYHUAYNA – AGUAS CALIENTES
Early in the morning we will transfer you from your hotel to the train station. The train ride will last for about 
3 hours until we reach kilometre 104 where we start our trek. The guide will direct you on foot to the ruins of
Chachabamba where the tour will begin. From there the journey will continue and we will pass a small and  
refreshing waterfall on the way to the ruins of Winay Wayna where the impressive platforms will demonstrate  
the skill of Andean engineering. After lunch we will continue the walk to Inti Punku (Puerta del Sol) from where  
we will have the first sight of Machu Picchu as a beautiful panoramic of the town on the hill. From here we will take  
the bus to Aguas Calientes where we will spend the night, have dinner and prepare for the following day up at Machu Picchu.
Meals: Breakfast & Lunch
Accomodation: Hotel
Distance: 15km / 9 miles
Hiking Time: 8h approximately
Difficulty : Moderate to Difficult (lots of stairs)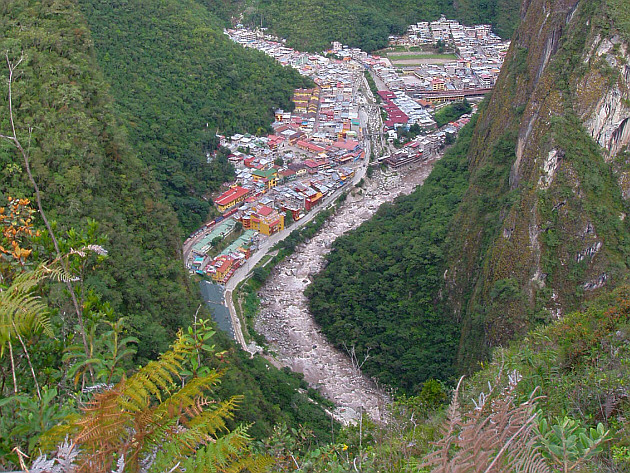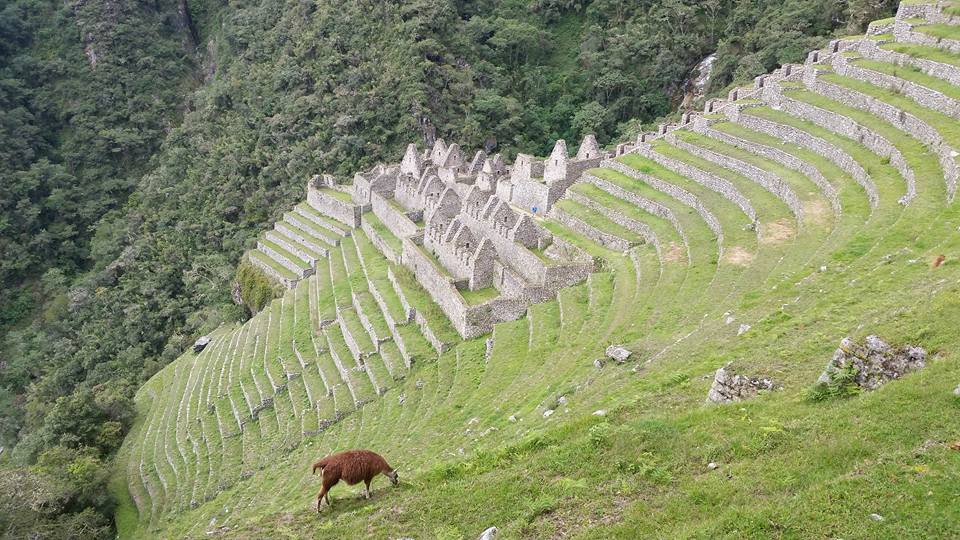 Day 8:  Friday: June 22, 2018 –

 Machu Picchu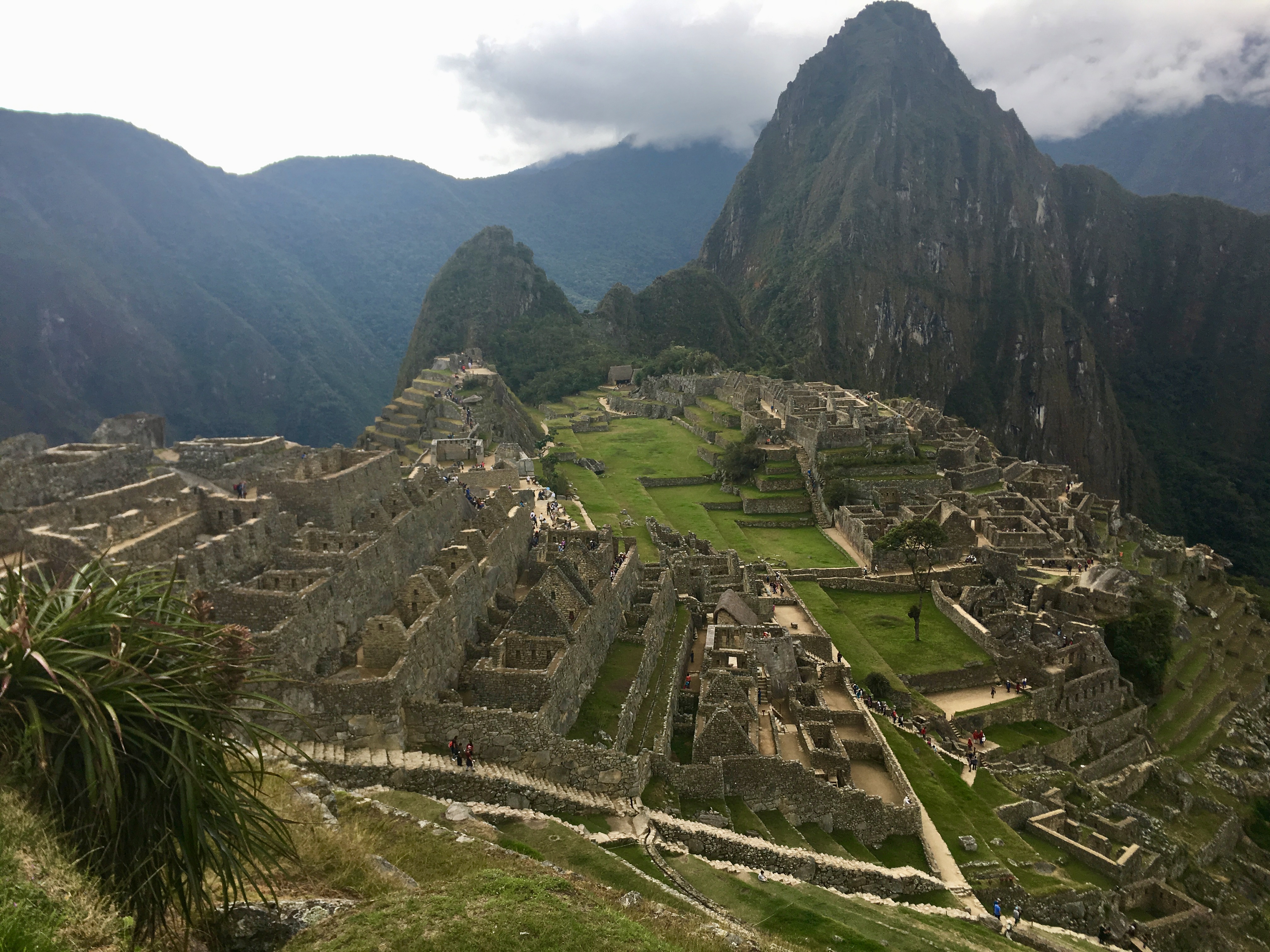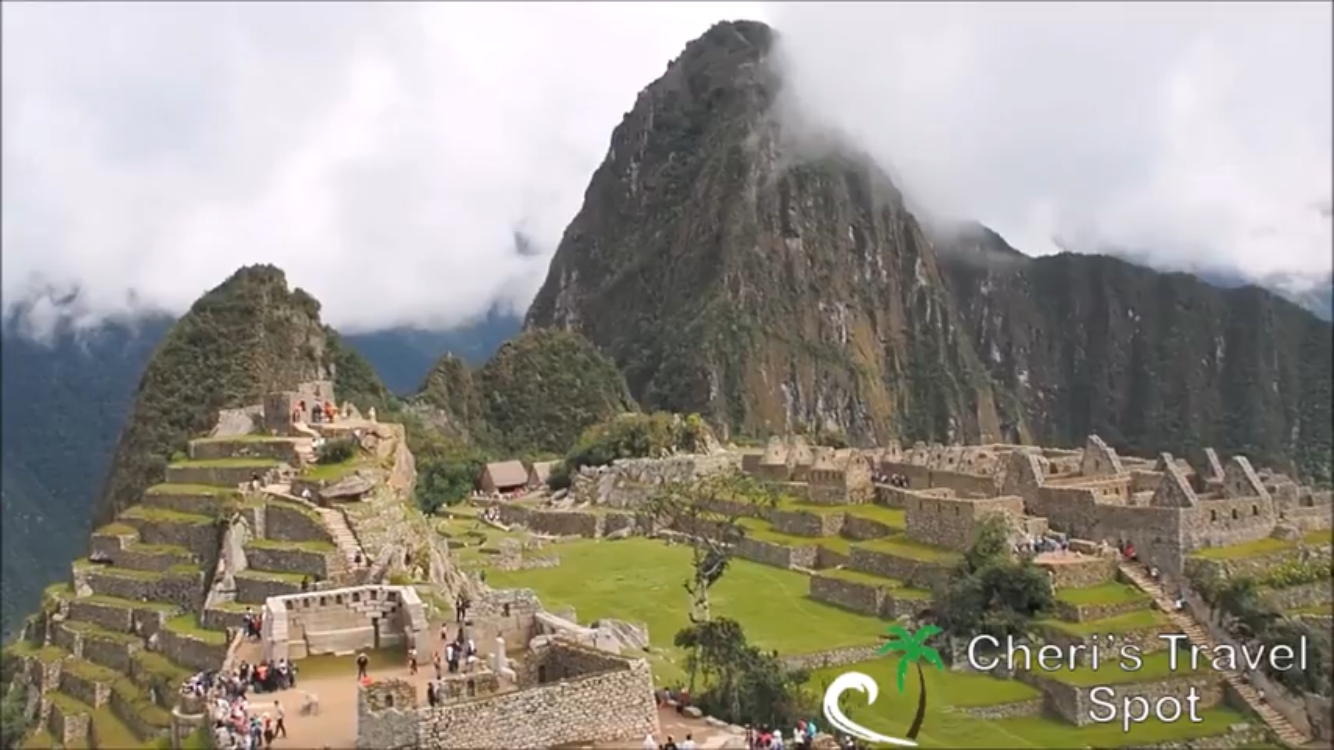 Today we will head to Machu Picchu.  After breakfast we will catch the bus from Aguas Calientes to Machupicchu.  We will take the first bus to Macchu Picchu getting us there before others and being the first enjoying the Sunrise, also well rested and relaxed and with full of energy for climb Huayna Picchu mountain or Machupicchu mountain if you decide it.
Machu Picchu is an incredible spectacle of architecture, culture, and history. Machu Picchu is special, and watching the sun break the mountains and illuminate the city of stone is a once in a lifetime opportunity.
The setting for the ancient city is absolutely stunning, and the feeling of reaching it by foot over 5 days of such intense physical exertion and the swath of rugged terrain that you've since left behind makes the entire moment of standing atop Macchu Picchu much more rewarding than had you simply taken a train from Cusco and then a bus to the top.
We will also be hiking up Huayna Picchu, the famous little mountain that sits inside of Machu Picchu.  There is a very limited number of entrance tickets for this so make sure to book early to secure you spot on this.  If you book after it sells out you will get to enjoy Machu Picchu while the others hike do this.  (Ok, so here's the deal with Huayna Picchu. Only 400 people who purchased the entrance tickets in advance can climb Huayna Picchu, 200 hundred people at 7:00 am and other 200 hundred at 10:00 am.)
We wil be taking a train back to Cusco for our last night of the trip.
Day 9:  Saturday: June 23, 2018 –

 Rainbow Mountain
We will pick you up from your hotel around 4:30am – 5:30am and head south through the town of Urco to the Checacupe District 
(2 hours by bus) and then follow the path to Pitumarca where we'll have breakfast. Then we continue along the road through small 
villages until we arrive to the community of Hanchipata – Quesiuno (1 hour and 20 minutes by bus), the ideal starting point to walk 
the route. We will see incredible mountains such as Ausangate, beautiful blue lagoons, and many other natural sites. The walk to 
Vinicunca (Rainbow Mountain) will last approximately 3 hours. At this peak we will savour the view for about an hour taking photos 
of the beautiful scenery before descending the path and returning to our bus. We will go back to Pitumarca to have lunch and then 
we'll be on our way to Cusco.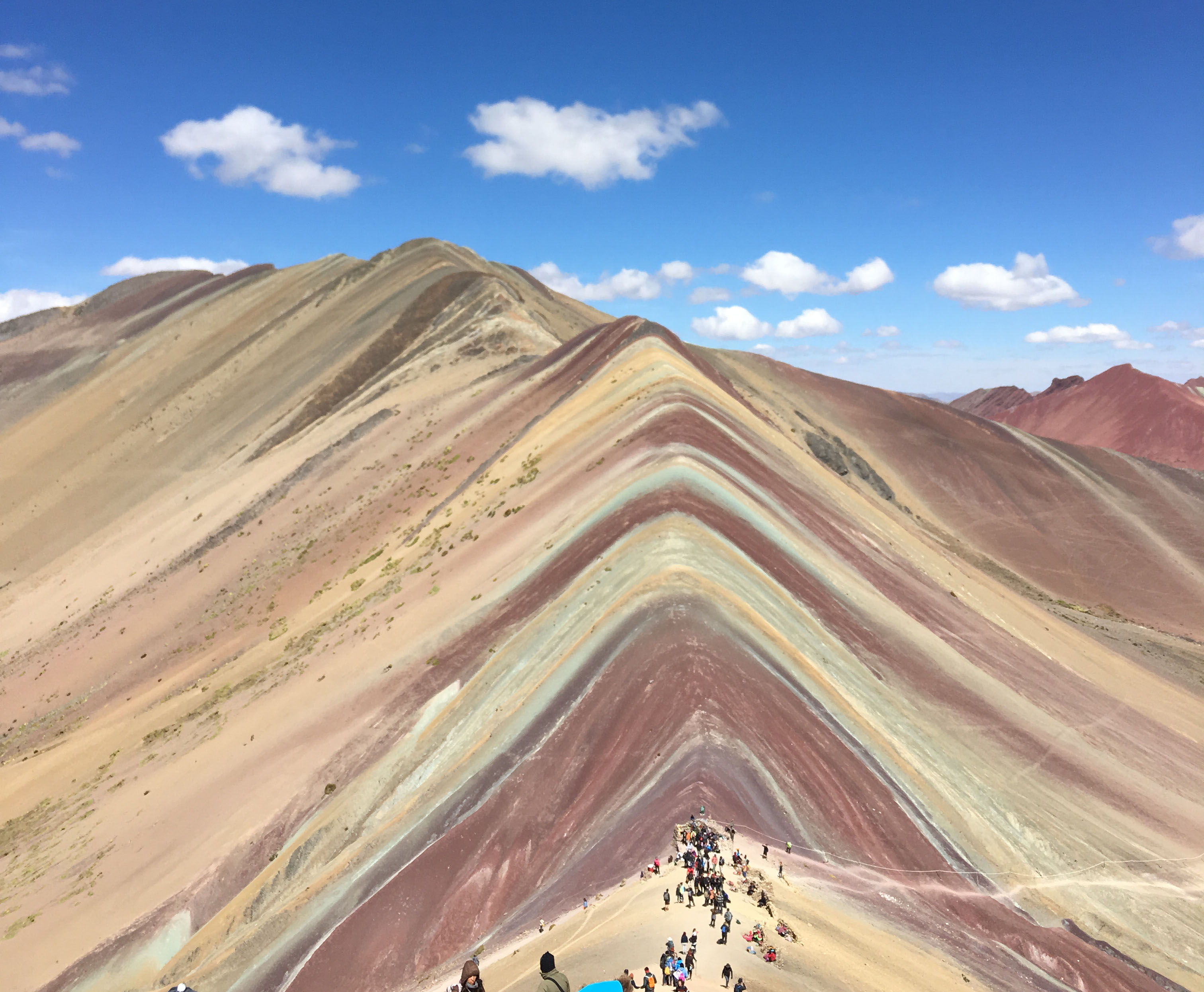 Day 10:  Sunday: June 24, 2018 –

 Cusco (end of tour)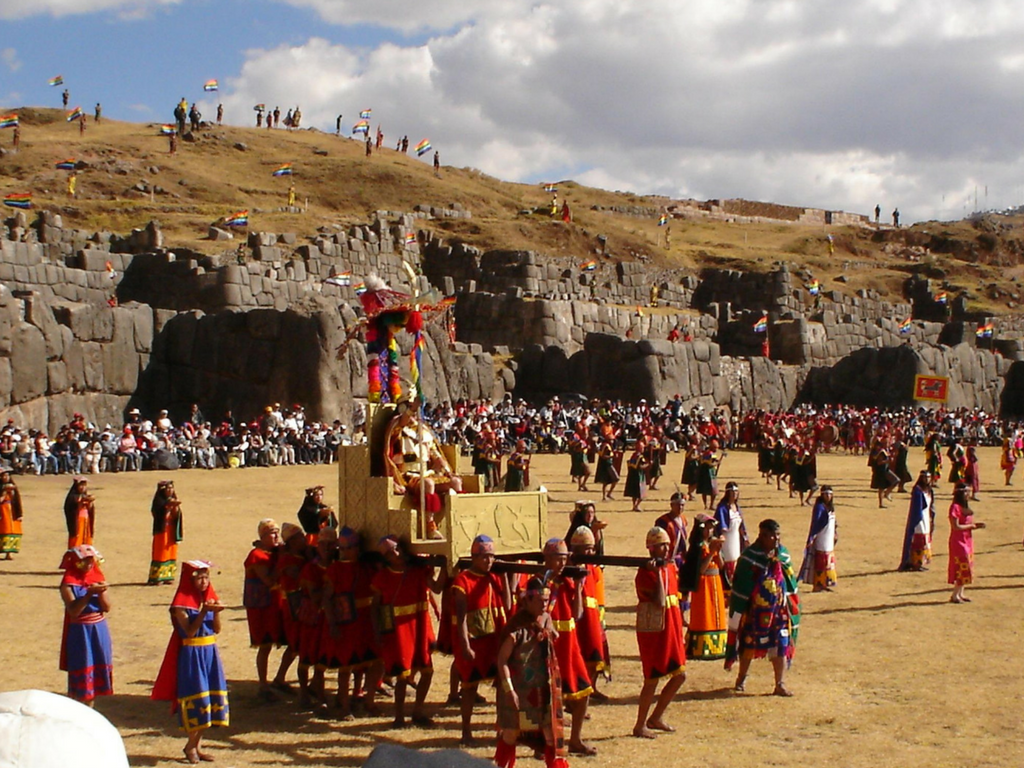 Have breakfast at the hotel before checking out and catching your flight back home.
Option to stay an additional night and see the Inti Raymi Festival. Additional $260 (double occupancy) or $290 (single occupancy)  
Get ready for this once in a lifetime adventure!!!!