For LDS Singles of All Ages
Experience the Spectacular Alaskan Coast on the Royal Caribbean's "Radiance of the Seas"
Vancouver, British Columbia – Inside Passage, Canada – Juneau, Alaska – Icy Strait Point, Alaska – Sitka, Alaska – Skagway, Alaska – Hubbard Glacier, Alaska – Seward, Alaska 
ATTENTION!
Must Have a Passport valid a minimum of 6 months past cruise dates to enter Vancouver, British Columbia (CAN).
Dates: July 26 – August 2, 2024
One-Way From: Vancouver, British Columbia to Seward, Alaska
Visit: Northbound Alaska & Hubbard Glacier
Ship: Radiance of the Seas, Royal Caribbean
LDS Singles: All Ages
Countdown to the LDS Singles Alaskan Cruise
Northbound Alaska & Glacier Hubbard
This unforgettable journey will take you through some of the most spectacular destinations in North America. Starting in Vancouver, British Columbia, you'll sail through the awe-inspiring Inside Passage in Canada before reaching the rugged wilderness of Alaska. Along the way, you'll explore the charming capital city of Juneau, experience the indigenous culture of Icy Strait Point, discover the historical charm of Sitka, and relive the Gold Rush era in Skagway. The highlight of the trip is a visit to the magnificent Hubbard Glacier, where you'll witness the thunderous calving of ice. Finally, your cruise concludes in Seward, Alaska, leaving you with cherished memories of the pristine beauty and natural wonders of the Alaskan coastline.
Day 1: Vancouver, British Columbia
Day 2: Inside Passage, Canada
Day 4: Icy Strait Point, Alaska
Day 7: Hubbard Glacier, Alaska
Things To Do
Adventure is waiting around every corner onboard Radiance of the Seas®. Join a game of mini golf or reach new heights on the Rock Climbing Wall. Then unwind with a movie on the poolside screen or check into Vitality℠ at Sea Spa and Fitness Center.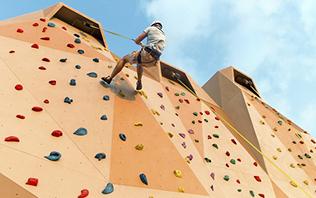 Rock Climbing Wall
Rise to the occasion and take on the signature Rock Climbing Wall. From beginners to speed climbers, everyone can enjoy an unparalleled view from 40 feet above deck. Included in your fare, no reservation required.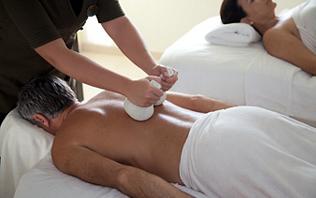 Spa & Fitness Center
A luxurious sanctuary offering signature treatments, medi-spa services, and a full-service salon to make you glow from the inside out. Browse our spa menu for pricing.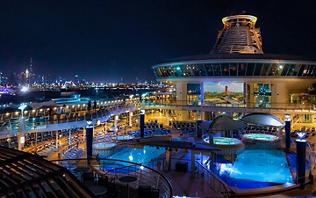 Outdoor Movie Nights
Watch first-run movies and big time sporting events the way they were meant to be seen – on a 220 square foot outdoor movie screen above the main pool area. On select ships.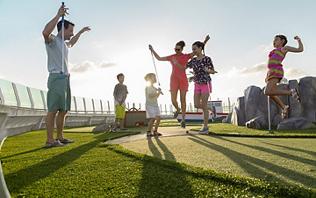 Mini Golf
Hit the links on the high seas! Refine your mini-golf game on a green that overlooks a sea of blue. Included in your fare, no reservation required.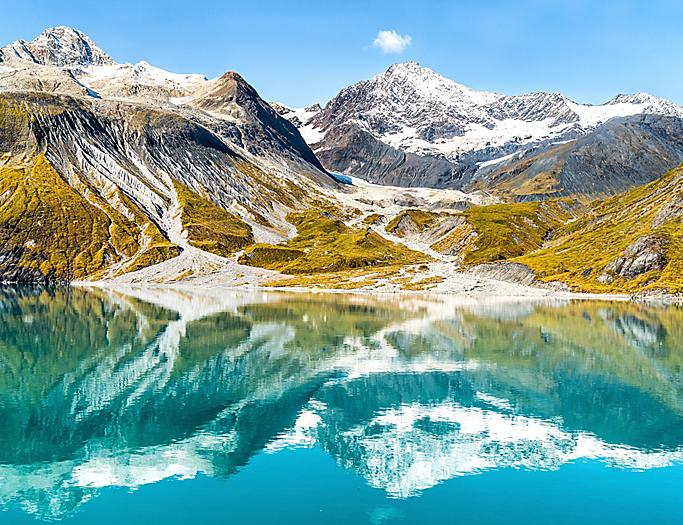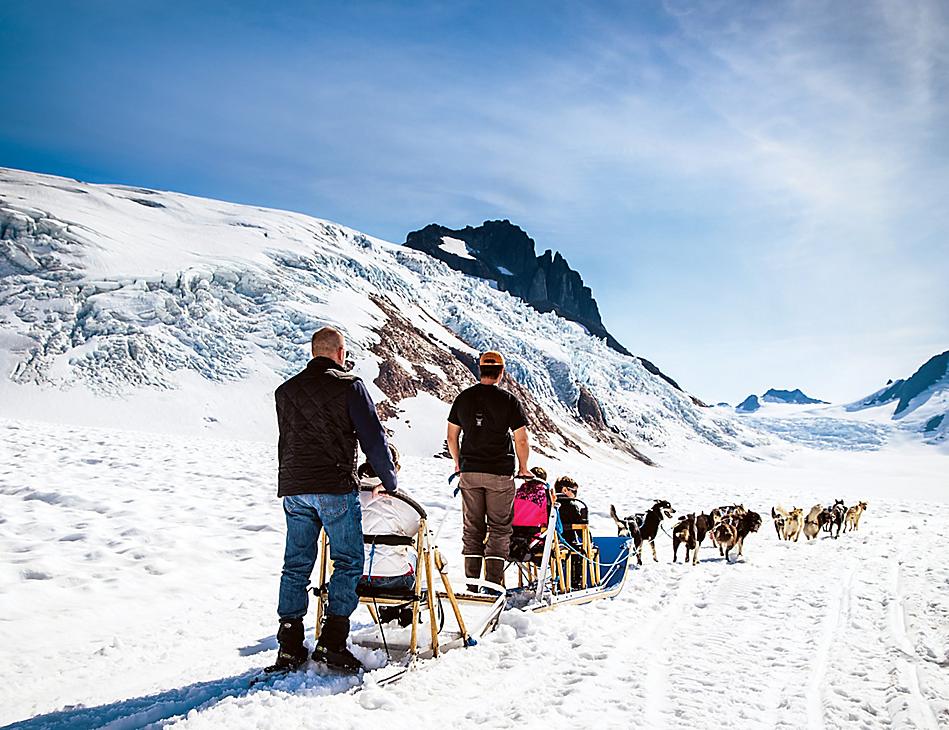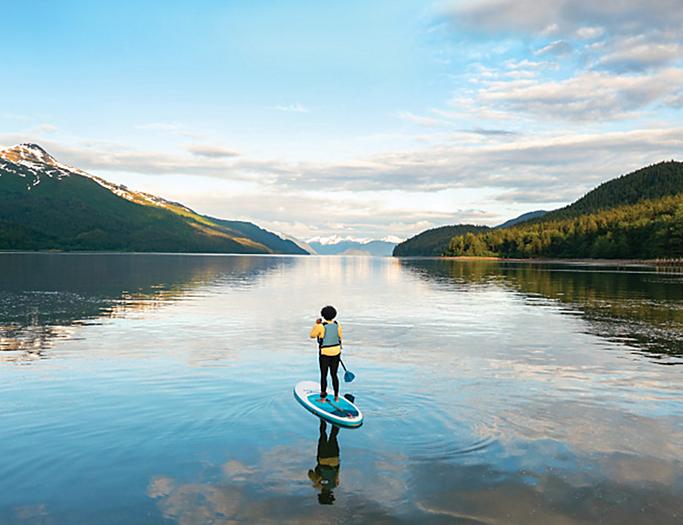 It's more than just a cruise…
When you join Cheri's Travel Spot on this fun 7-night getaway cruise, you'll experience all the amazing amenities that Royal Caribbean's Radiance of the Seas has to offer PLUS a special invitation to our private LDS Singles activities we'll be throwing onboard!  Every cruise is a little different but here are a few examples of what may be on your next cruise.
Welcome Party

Group Dining

Costume/Theme Nights

Game Nights

Group Meetups at the Climbing Wall, Nightly Shows, Mini Golf, Pool Area, Hot Tubs and more…

Shore excursions (optional and additional charges may apply)

This cruise is not a church sponsored event but LDS Standards are expected to be maintained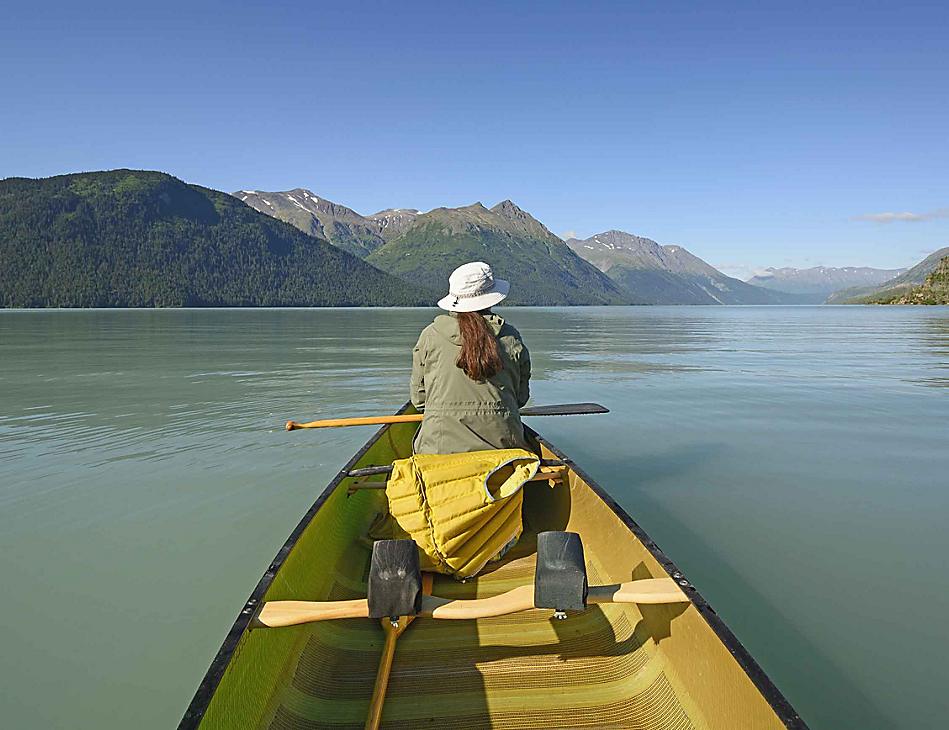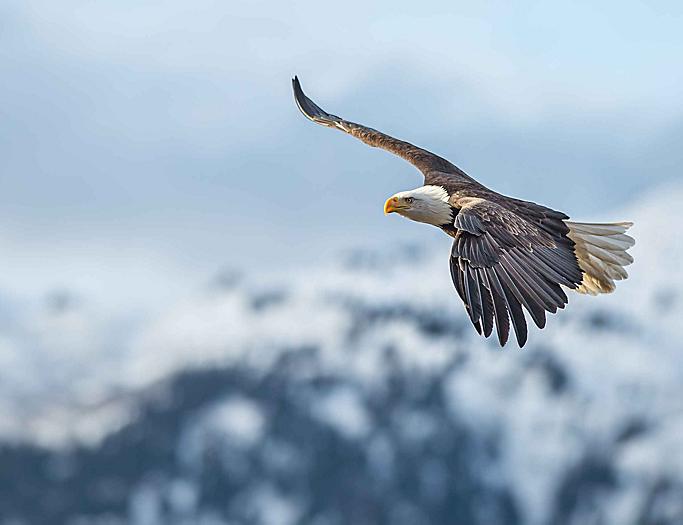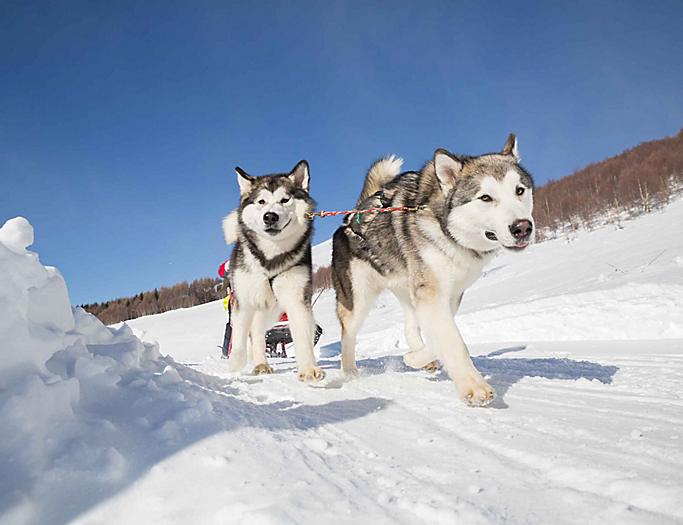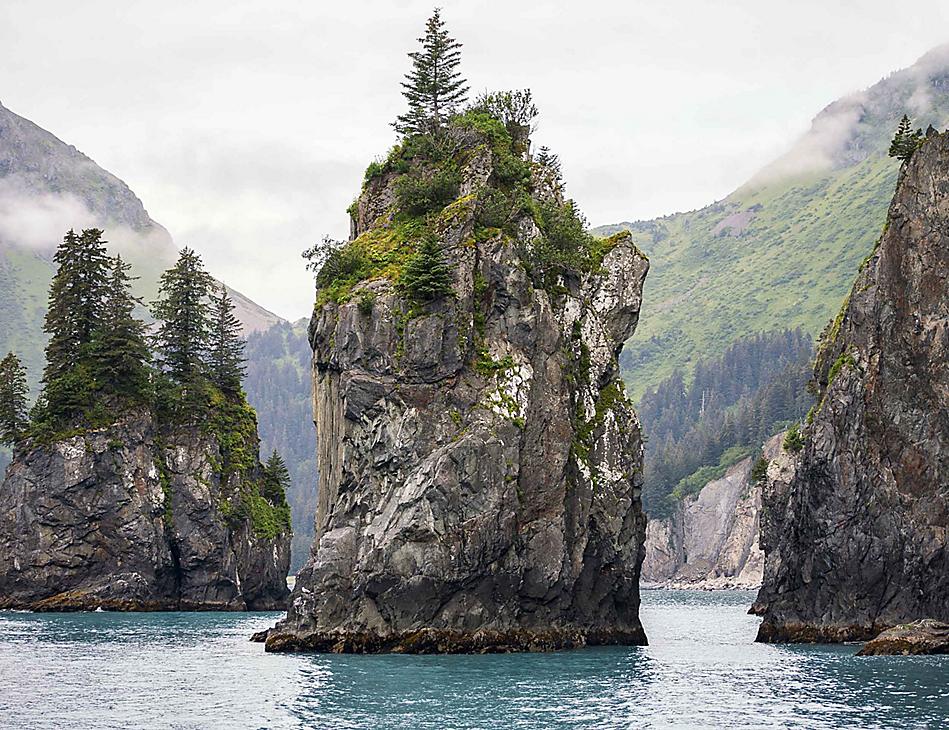 Staterooms and Pricing
Pricing is per person and includes all taxes, gov't and port fees.  Rates are subject to change based on availability at time of booking.  If there are any online promotions, additional past guest, resident or other rates available, you will be booked at the best rate.
Deposit $250 Per Person for Double Occupancy, due at booking

Deposit $500 Per Person for Single Occupancy, due at booking

Remaining Balance and Final Payment Due Before April 12, 2024

Gratuities $112.00 per person (will be charged to your card at the end of the cruise)

If any reservations are made on or after April 12, 2024 then payment in full is due at time of booking

Reservations are non-refundable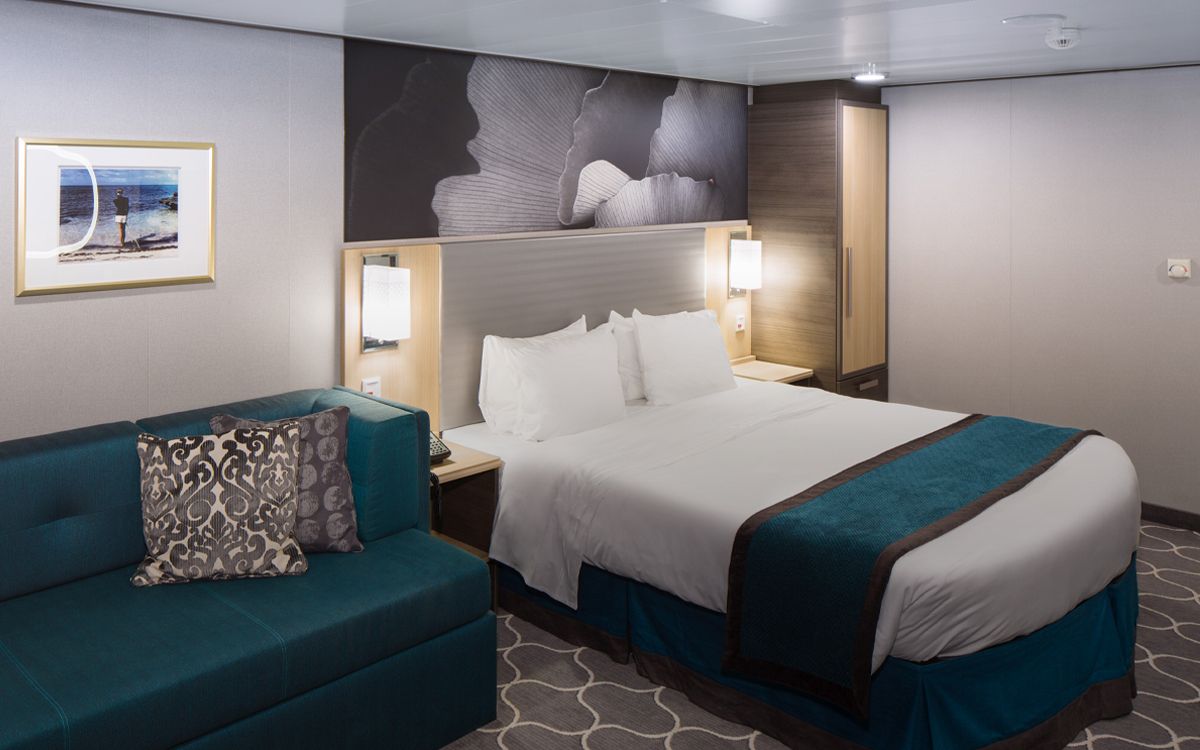 Our interior staterooms include a wide array of amenities for your whole family to enjoy. 
Single: $1,422.66       Double: $875.66
** Remember these rates are per person **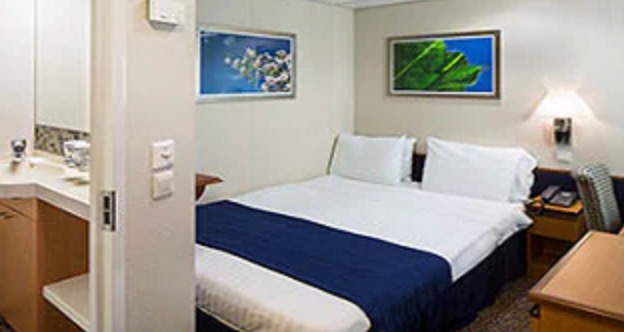 Our Private Studio staterooms include a wide array of amenities for you to enjoy.  Located on Deck Four, there are only a couple available on the ship.
108 SqFt
Single: $1,373.66       
Spectacular sights and amazing views from the comfort of your stateroom.
Single: $1,850.66        Double: $1,089.66        
** Remember these rates are per person **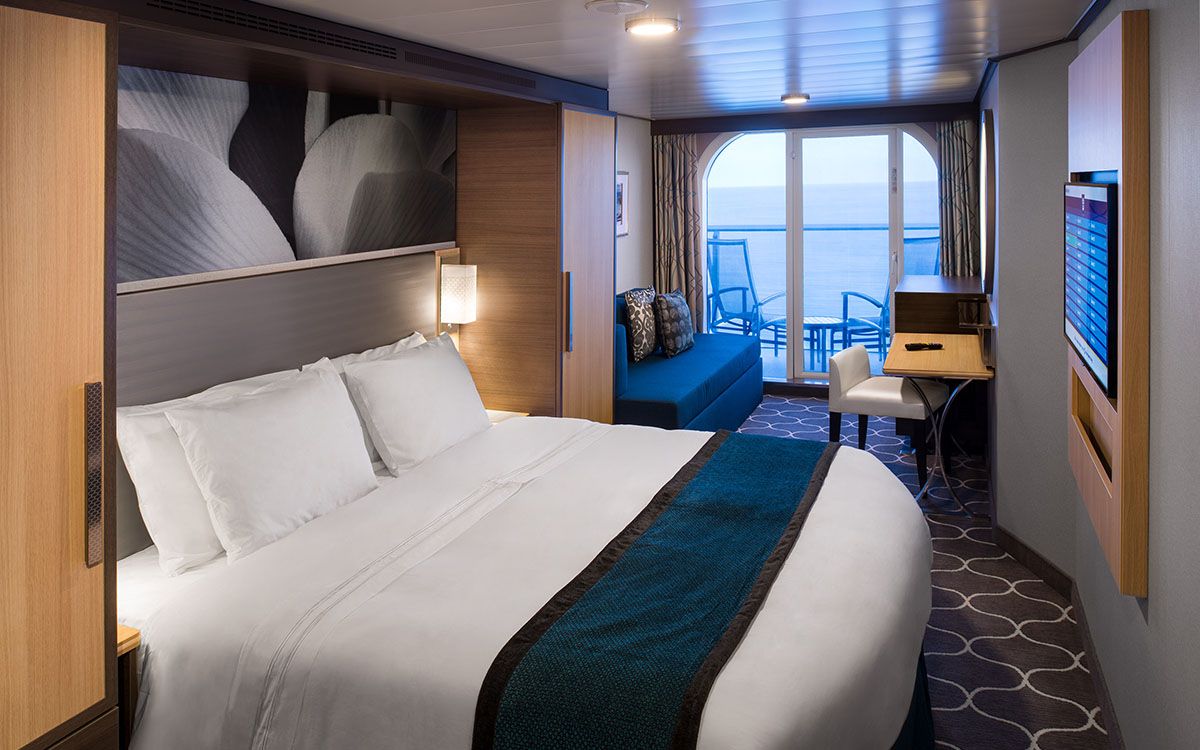 Breathtaking views to take in all the wonder and excitement of your destination.
Private Balcony with Floor to Ceiling Windows 
*Guaranteed Cabin
Single: $2,495.33        Double: $1,396.33

*Choose Your Own Cabin
Single: $5,614.66         Double: $2,960.66
** Remember these rates are per person **
Know before you go
Fly into Vancouver, Bristish Columbia, Canada.  Vancouver International Airport (YVR).  

Fly home from Anchorage (ANC).

When booking Flights make sure to arrive no later than 10:00am on Friday, July 26, 2024 and leave no earlier than 12:00pm on Friday, August 2, 2024.  It's recommended to fly in a day early in case there are flight delays and cancellations.  Weather can be unpredictable and cause travel interruptions. 

This getaway is not a church sponsored event but LDS Standards are expected to be maintained.
Not Included:
Travel Insurance is highly recommended since life happens, you will be covered if you happen to miss boarding the ship from flight delays/cancelations, lose luggage, or have a medical emergency expense. (Contact Cheri's Travel Spot for pricing)

Transportation to/from the ship to the airport.

Shore Excursions

Beverages.  If you drink lots of soda or bottled water, purchase the beverage package before you board the ship for extra savings.

Specialty Dining.  There are several specialty dining restaurants on the ship that are not included in the cruise rate.

Spa treatments

Gratuities

Photo Packages
Day 1:  Friday, July 26, 2024 – Vancouver, British Columbia (Canada)
Embark 4pm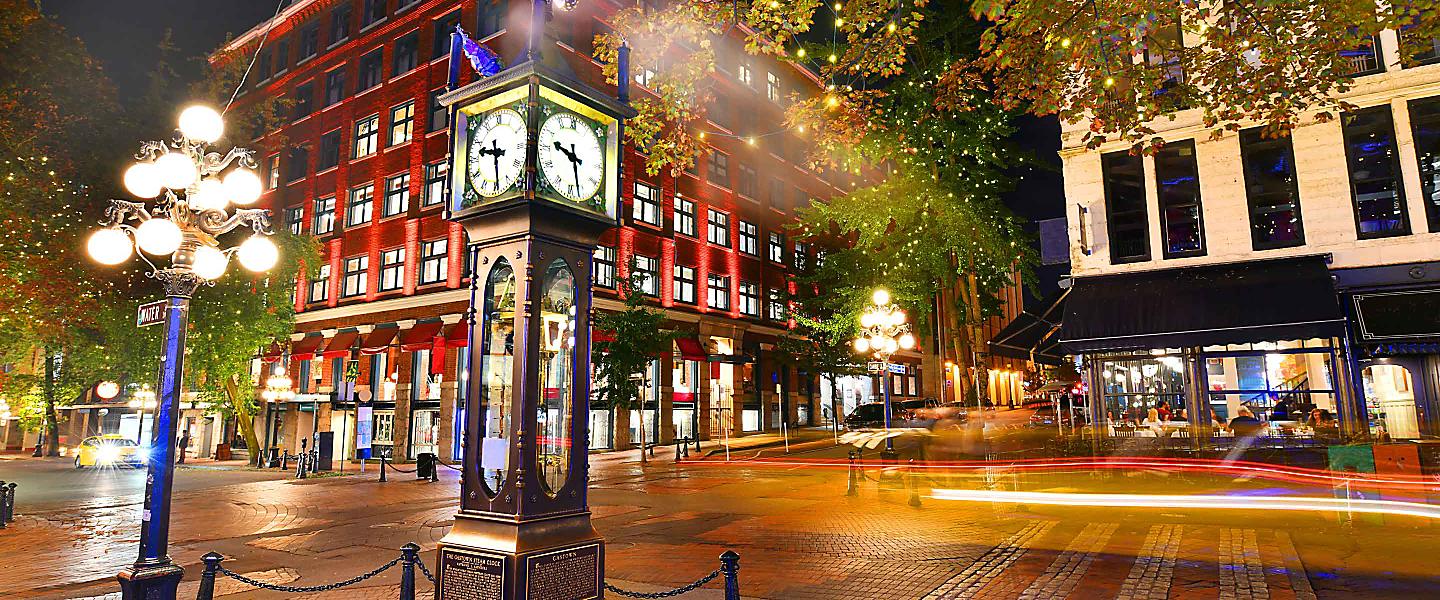 Alive with the hum of high-energy adventure, Vancouver is a sophisticated cityscape on the edge of British Columbia's wild interior. This multicultural city offers a bit of everything: big city buzz, sky-high mountains and Pacific beaches. If you're a history buff you can view First Nations artifacts at the Museum of Anthropology. Take little ones to meet over 50,000 aquatic creatures at the Vancouver Aquarium, or get a bird's eye view of old-growth forest at Capilano Suspension Bridge Park. Horseshoe Bay salmon fishing… Granville Island paddle boarding… Grouse Mountain's aerial tram— discover loads of outdoor adventure in Vancouver, from the bay to the backwoods.
Day 2:  Saturday, July 27, 2024 – Day at Sea, Inside Passage (Canada)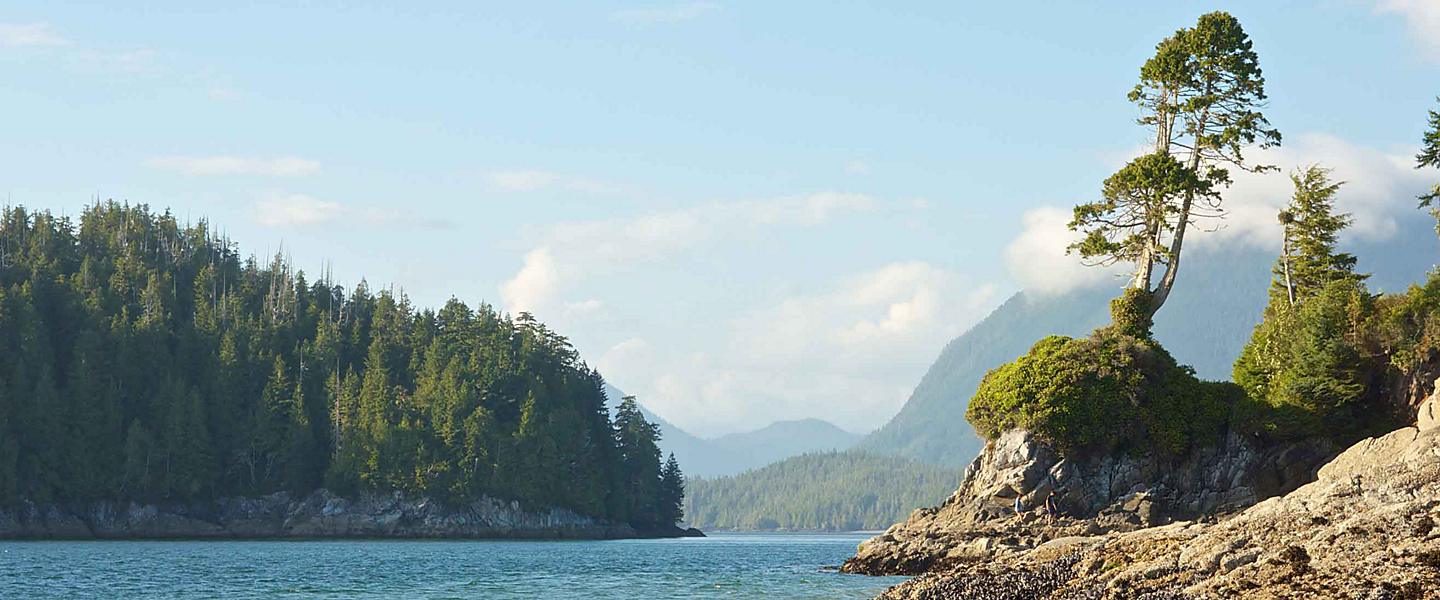 Your ship offers the perfect platform for viewing British Columbia's Inside Passage. This archipelago spans 25,000 miles from Seattle to Prince Rupert near the Alaskan border. Here you'll ply calm waters sheltered between the British Columbia mainland and Vancouver Island. Along the way catch a glimpse of breathtakingly rugged scenery, plus staggering wildlife like salmon sharks, white spirit bears, and millions of seabirds.
.
Day 3:  Sunday, July 28, 2024 – Juneau, Alaska
From 1pM to 10PM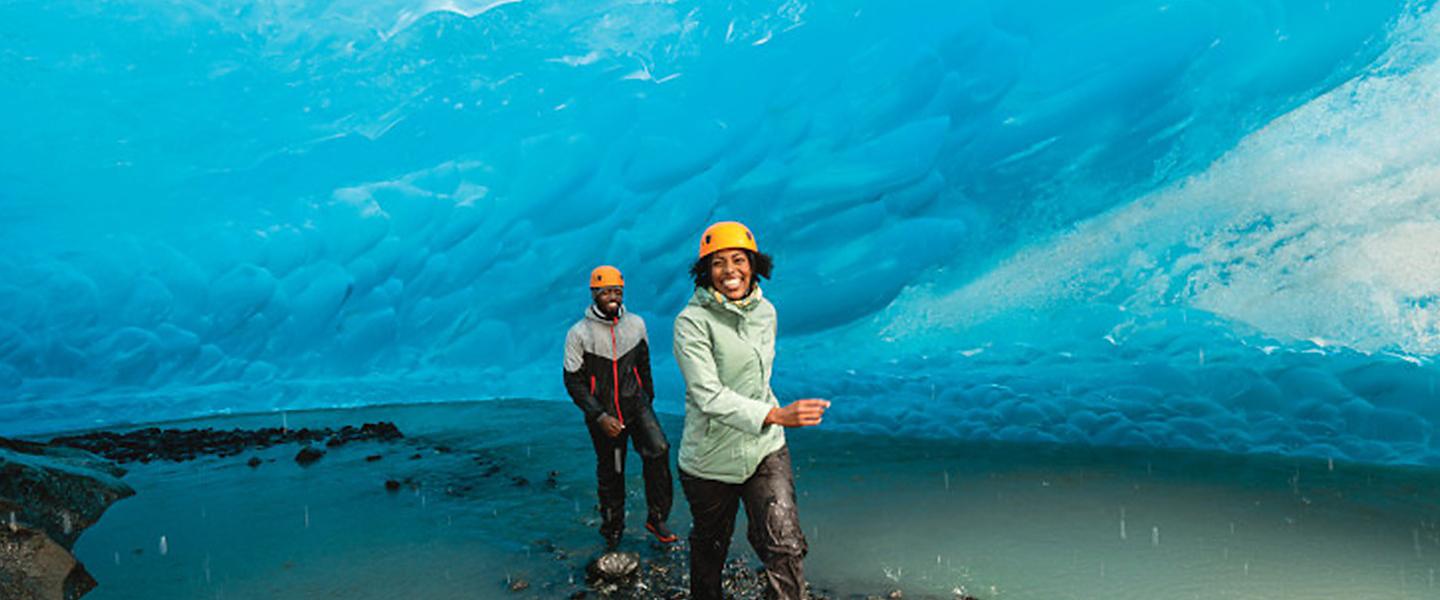 You can't get to Juneau easily without a sprint by air or by sea. But once you arrive you'll find majestic views and rich culture in every corner. With its snowcapped mountains, misty rainforests, massive glaciers and bounty of wildlife, Alaska's remote state capital is the perfect place to dive into nature. Framed by Mount Juneau and Mount Roberts, the city's picturesque downtown area offers centuries-old bars, boutique shops and historic landmarks. For a taste of the local culture, visit the historic district and the Alaska State Museum. And for outdoor thrills, you can take your pick of activities ranging from whale watching in Auke Bay Harbor to tundra trekking over Mendenhall Glacier, and even try your hand at gold panning in Last Chance Basin.
Day 4:  Monday, July 29, 2024 – Icy Strait Point, Alaska
From 8AM to 8PM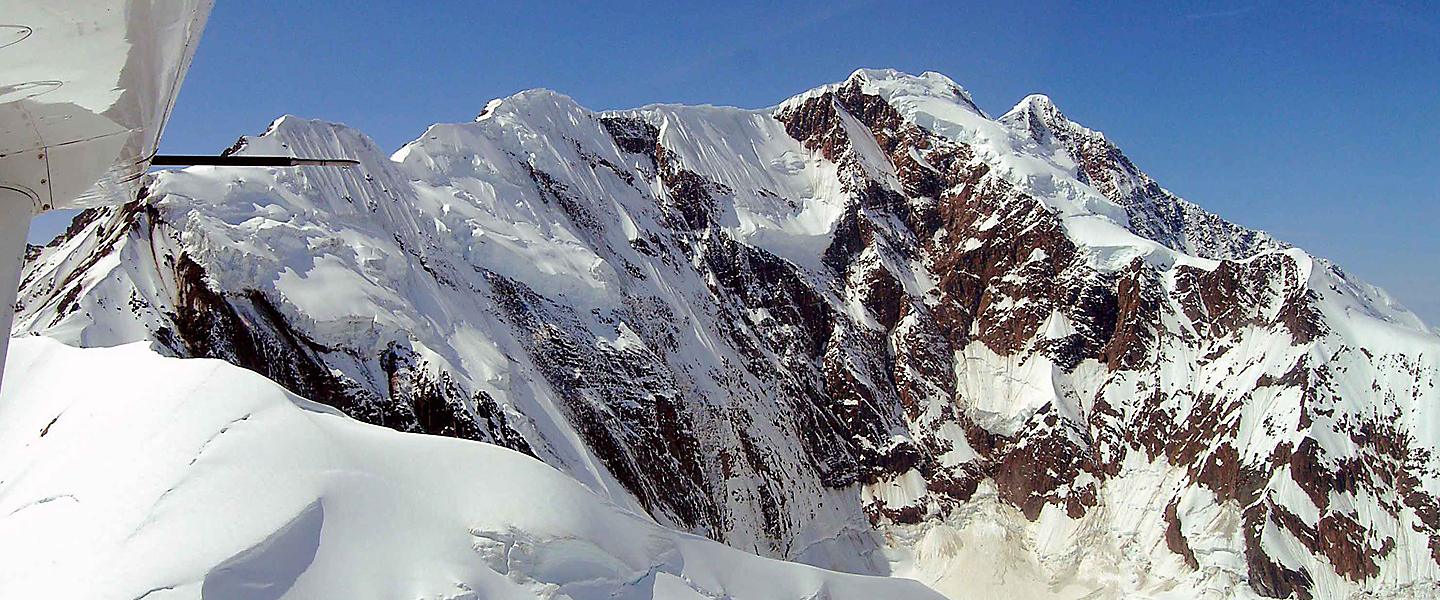 Icy Strait Point is one tiny port that's big on Alaskan wilderness and Native culture. Opened a decade ago by the Huna Tlingit Native Alaskans, it's easily one of the best spots in the region for fishing and whale watching. Dive into Native Alaska culture at a tribal dance show or pay a visit to Hoonah, Alaska's largest Tlingit village. If you want to venture over to the wild side, go on a guided nature hike through nearby rainforests or hop into an ATV and explore the backroads of Chichagof Island. At the end of the day, you can take in forest views while soaring high above the trees on the longest zip line in the world. No matter what kind of Alaska adventure you're craving, you'll find it in Icy Strait Point.
Day 5:  Tuesday, July 30, 2024 – Sitka, Alaska
From 7am – 4pm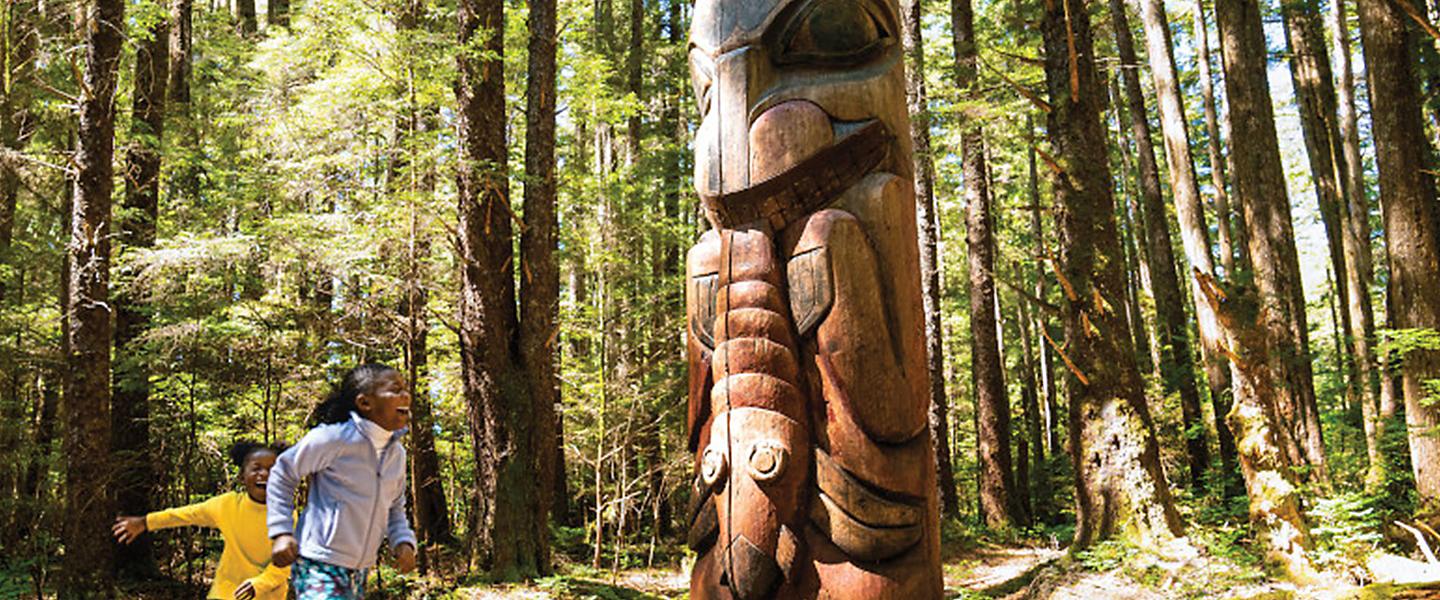 Sitka truly offers the best of Alaska. Its small-town appeal stems from a unique blend of Russian, Tlingit and American history. Its snow-capped peaks and volcanic Mount Edgecumbe pose among the state's most postcard-worthy scenes. And its rare wildlife astounds, from Saint Lazaria Island's orange-beaked puffins to Alaska Maritime Refuge's 40 million seabirds. This is off-the-path Alaska, where you can kayak Sitka Sound alongside swimming sea otters or fly-fish for the world's biggest halibut. Whether it's hiking Baranof Island trails or listening to tribal stories passed down for generations, in Sitka the midnight sun never sets on adventure.
Day 6:  Wednesday, July 31, 2024 – Skagway, Alaska 
From 7am – 3pm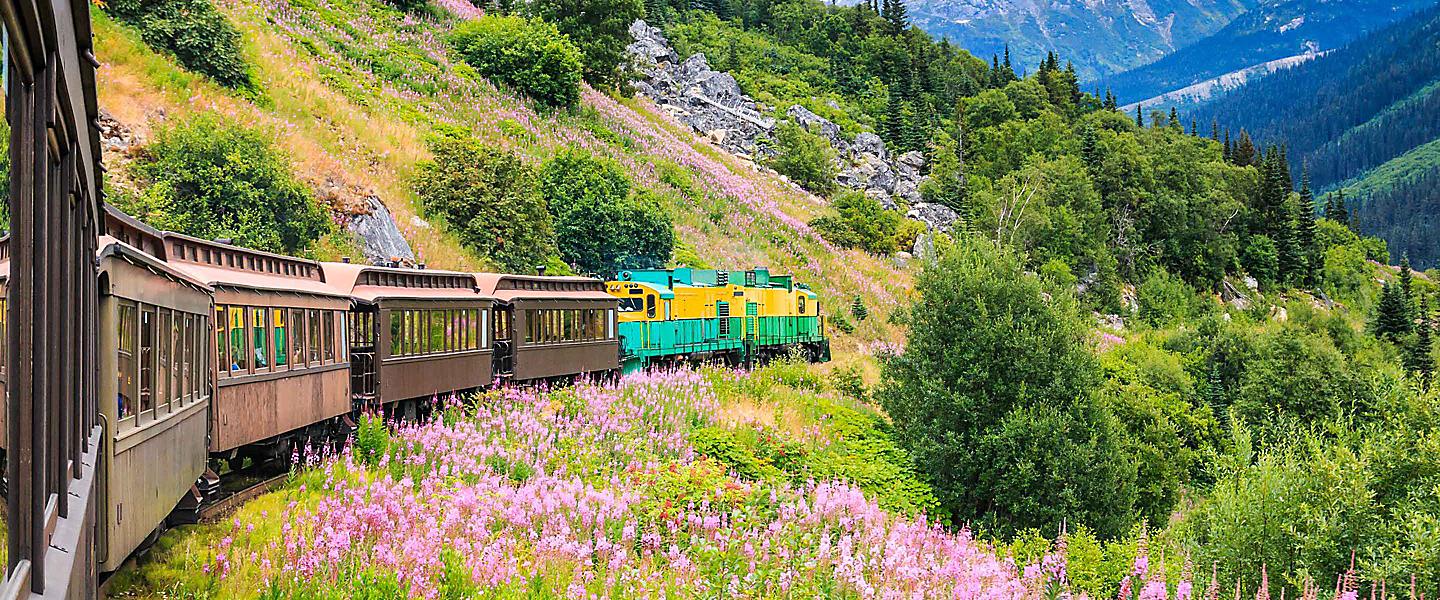 Once the starting point for gold stampeders heading for the promised land of the Yukon, Skagway symbolizes the spirit of Alaska. And now — it's your turn to hunt for bold. Embark on the trail of the fortune seekers on a vintage train ride with dramatic, sweeping views at every turn. Trek through the dense rainforest and windswept valleys of Chilkoot Trail and follow in the footsteps of Klondike pioneers. Or stroll the charming downtown streets studded with historical buildings. Whatever you get up to in Skagway, it'll be a day you'll never forget.
Day 7:  Thursday, August 1, 2024 – Hubbard Glacier & Day at Sea
From 8AM – 11AM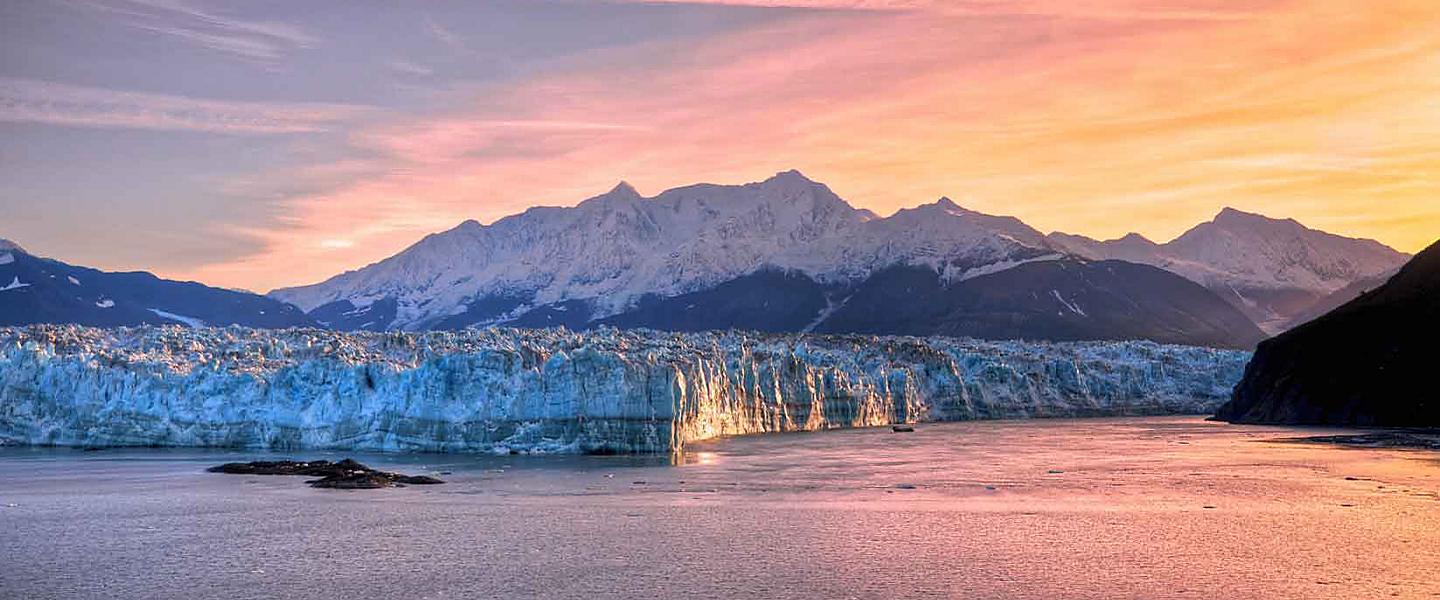 At 76 miles long and seven miles wide, North America's largest tidewater glacier makes even the largest ships in the region feel small. Watch massive chunks of Hubbard Glacier's translucent blue ice crash into the bay with a bang like a cannon shot, a sound the Tlingit people call "White Thunder."
Day 8:  Friday, August 2, 2024 – Seward, Alaska – Disembarkment
arrives at 6AM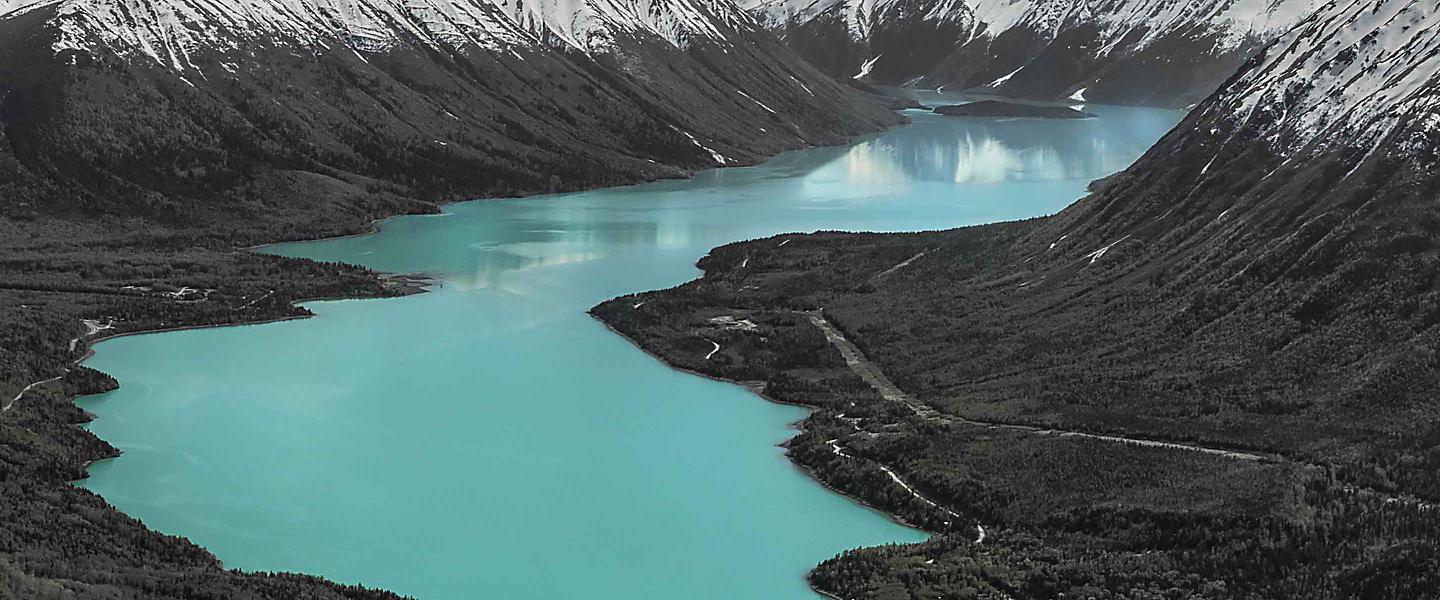 Say 'farewell' to your new friends as we arrive at our final port in Seward, Alaska.
Sandwiched between towering Mount Marathon and glistening Resurrection Bay, the small town of Seward is surrounded by breathtaking scenery and action-packed adventure. Downtown's Main Street houses a cluster of historic buildings decked out in colorful murals— and its Kenai Peninsula backyard serves as a spectacular outdoor playground. Hit the water for kayaking to tidewater caves, or go flightseeing over bright-blue Exit Glacier. You can hike Caines Head Trail's pebbled beaches and mountain bike Lost Lake Trail's alpine valleys. In Seward you'll discover authentic native cultures, thrilling sport fishing, expansive icefields and all-out adventure— no matter which direction you turn.
"The voyage of discovery is not in seeking new landscapes but in having new eyes"
~ Thomas Alva Edison